Information Literacy
Librarians and faculty at HT partner to teach students information literacy skills they need to succeed in critical thinking, professionalism, and communication as it relates to classroom learning and as lifelong learners.
Our aim is to create an intentional programming model that incorporates the following learning objectives:
Students will be able to…
Locate resources to meet assignment requirements.
Remember how to find textbooks they need through our website and, as permitted by university COVID guidelines, in person.
Distinguish between academic and popular resources in order to select appropriate material for their research.
Collect information from multiple sources in order to construct and support a thesis.
Evaluate information for relevance, currency, and accuracy in order to obtain appropriate materials for their objectives.
Apply critical thinking skills to an unreliable information landscape in order to identify reliable information.
For more about information literacy, see the ACRL Framework for Information Literacy for Higher Education
For more about faculty/librarian collaboration and instructional support, see this presentation by David Sylvia (Fall 2022) (opens as PDF)
Q: How do I request an information literacy session?
A: Librarians are available to talk to your class any time during our open hours as listed on this page's sidebar. Please click the button below and fill out the form. A librarian will email you to confirm and make any further arrangements, including discussing what your class is working on and what your expectations are for the session.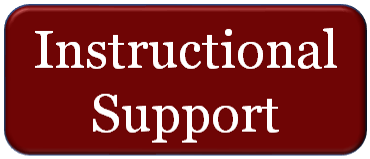 Q: What subjects does the library teach?
A: Click here for a list of our currently available classes!
Q: Can we schedule a session for a day I have to be gone from class?
A: We do not recommend this. Instructors should be active participants in each information literacy session. This supports the importance of the concepts and allows you to answer specific questions regarding assignment expectations.
Q: Will a librarian come to my class in person, or visit us virtually, or do my class and I need to come to the library?
A: We can accommodate any of these models. Please specify on the Book a Session form above if you would prefer a virtual or in-person session. To reserve the Multipurpose Room (Room 104), please email library@htu.edu.
Q: How do you know if the information literacy session is useful? Are you collecting data for the Quality Enhancement Plan?
A: Yes, we are, and feedback helps us improve future information literacy sessions. Please have your students fill out this survey so we know more about what they have learned and what we should follow up on. This link will also be sent to you before the session so you can provide it to your students.
Go to Home Page