Records & Registration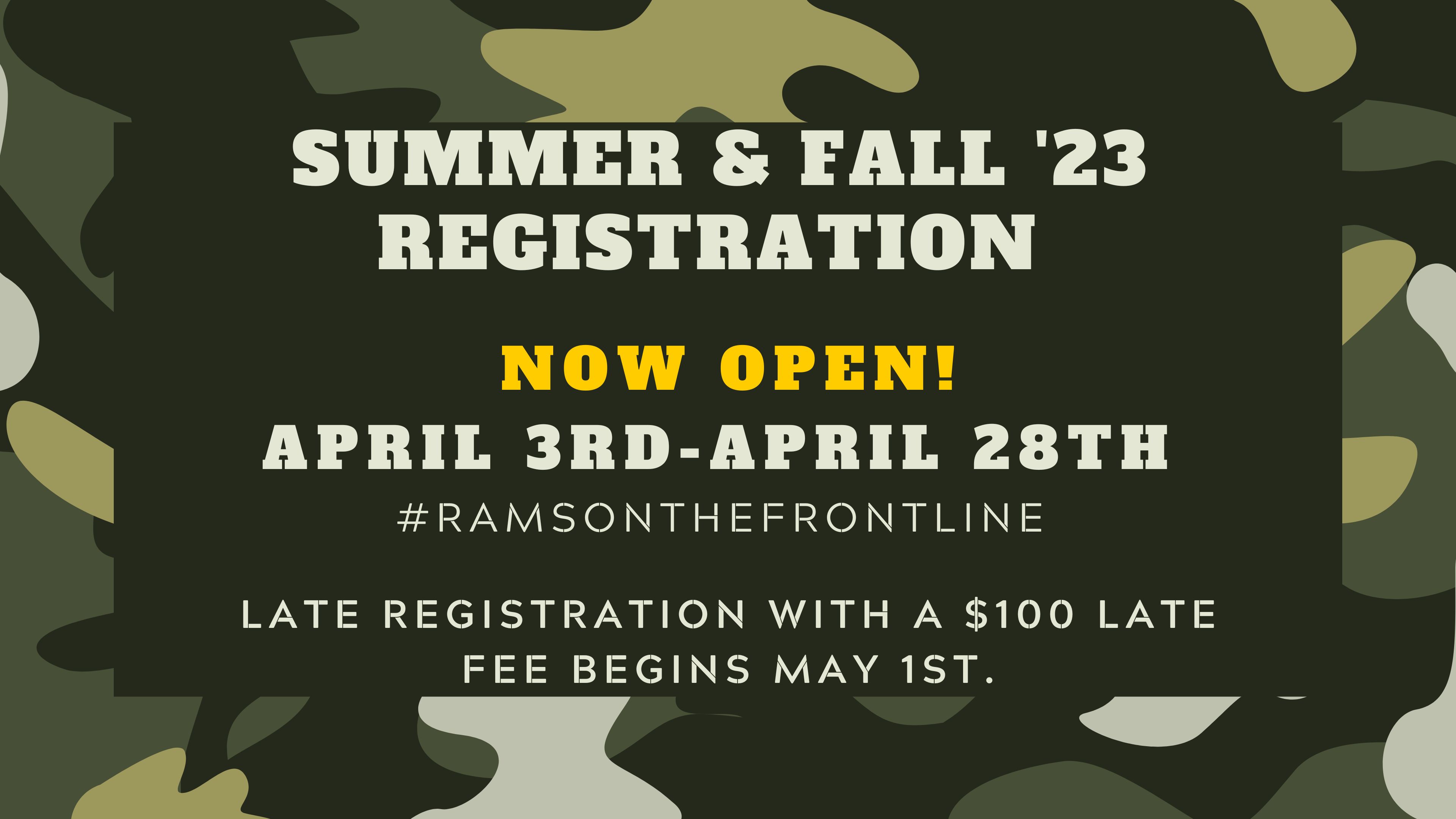 Click below to book an appointment with your advisor
⇒ Summer and Fall 2023 Registration ⇐
The Office of Records & Registration is responsible for the integrity of all student records. The office conducts registration, verifies enrollment, clears students for graduation, certifies Veterans and dependents of Veterans, certifies athletes and provides students with accurate and timely transcripts. The goal is to provide high quality academic and administrative information and services in an efficient, effective and professional manner to students, colleagues, alumni and the community.

Family Educational Rights and Privacy Act of 1974 (FERPA) Annual Notification
Institutions must provide annually to all enrolled students a notice of availability of information required to be made available to students under the Family Educational Rights and Privacy Act of 1974 (Family Educational Rights and Privacy Act or "FERPA"), and under The Higher Education Act of 1965 (HEA), as amended by the Higher Education Opportunity Act of 2008 (HEOA). This information is available on the Huston-Tillotson University website as specified within the HT Bulletin (page ii).
TRANSCRIPT REQUEST
Huston-Tillotson University (HT) has authorized the National Student Clearinghouse (NSC) & Parchment to provide transcript ordering.
To request transcripts to be sent both electronically and by mail, students will log into National Student Clearinghouse or Parchment and navigate to the transcript ordering page. The student will click "Order Transcripts" and enters their personal information to fulfill a transcript request.  There is a $5 fee for each transcript request. Please click on the link below and follow the steps. https://tsorder.studentclearinghouse.org/school/ficecode/00357700
Printable Documents
Academic Calendar 2019-2020
Please be sure to close the Office Live Workspace box before filling out the documents below.
What is the Office Live Workspace Box?
Change of Major Form
Major Declaration Form
Short-Term Permission Form
VA Educational Benefits Form
A minimum of 120 hours is required for graduation and at least a 2.00 GPA in the major and overall. All students must file an application with the Office of Records and Registration upon the completion of at least 90 semester hours. A minimum period of one year in residence is required for graduation and the last 30 semester hours of credit earned toward the degree must be earned in residence at Huston-Tillotson. There is only one Commencement Convocation is held at the University and that takes place in  May.
After receiving the first bachelor's degree, a candidate for a second baccalaureate degree must meet all requirements for the first degree plus a minimum of 30 semester hours in residence. The second degree must be different from the first and have its own distinctive major. Completion of an additional emphasis area to be added to a degree does not meet the requirements for a second degree.
Transfer Credits
Transfer credits are accepted at Huston-Tillotson University if they are earned at an institution accredited by one of the regional agencies for higher education. The student must have earned 30 hours and a cumulative 2.3 GPA to be considered a transfer student. If the student has earned fewer than 30 hours, the student will be classified as a first year student and will be required to adhere to the undergraduate admission guidelines. Original transcripts must be submitted from all previous colleges and universities attended. The Office of Records and Registration will not accept credit from a non-accredited institution. This information is available on the Huston-Tillotson University website as specified within the HT Bulletin (page 35).