Mission Statement
The Downs-Jones Library is the primary location for doing research at Huston-Tillotson University. With its rich history, the library serves as the center for a wide variety of resources such as books, periodicals, media, electronic databases, and eBooks.
The mission of the Library is to support the curricular offerings of the University by providing materials that supplement the instructional program and meet the needs of the entire University. This is done through the implementation of the following objectives:
To acquire, organize, and make accessible a dynamic and growing collection of materials, including background and transitional works for both the lower division and the upper division.
To provide adequate physical facilities and equipment for maximum use of available resources.
To adapt to changes in modes of classroom instruction by acquiring and/or producing materials in various formats of print and non-print media.
To encourage students to read beyond source assignment for their own enlightenment, enjoyment, and satisfaction, thereby developing skills and habits for lifelong learning.
To support, in part, research by faculty and administrators by acquiring, each year, selected basic and current works for that purpose.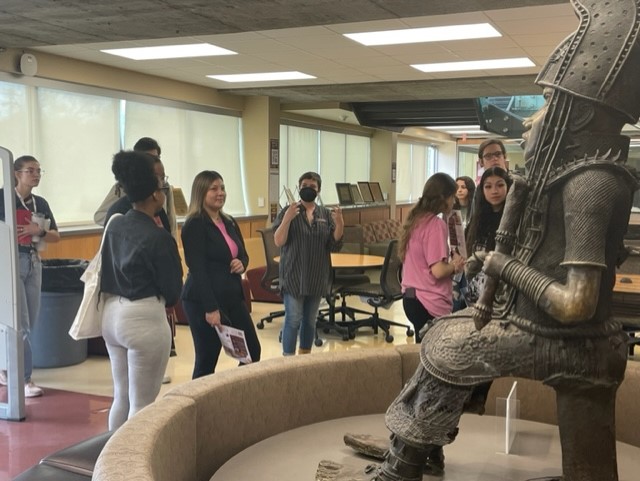 Go to Home Page