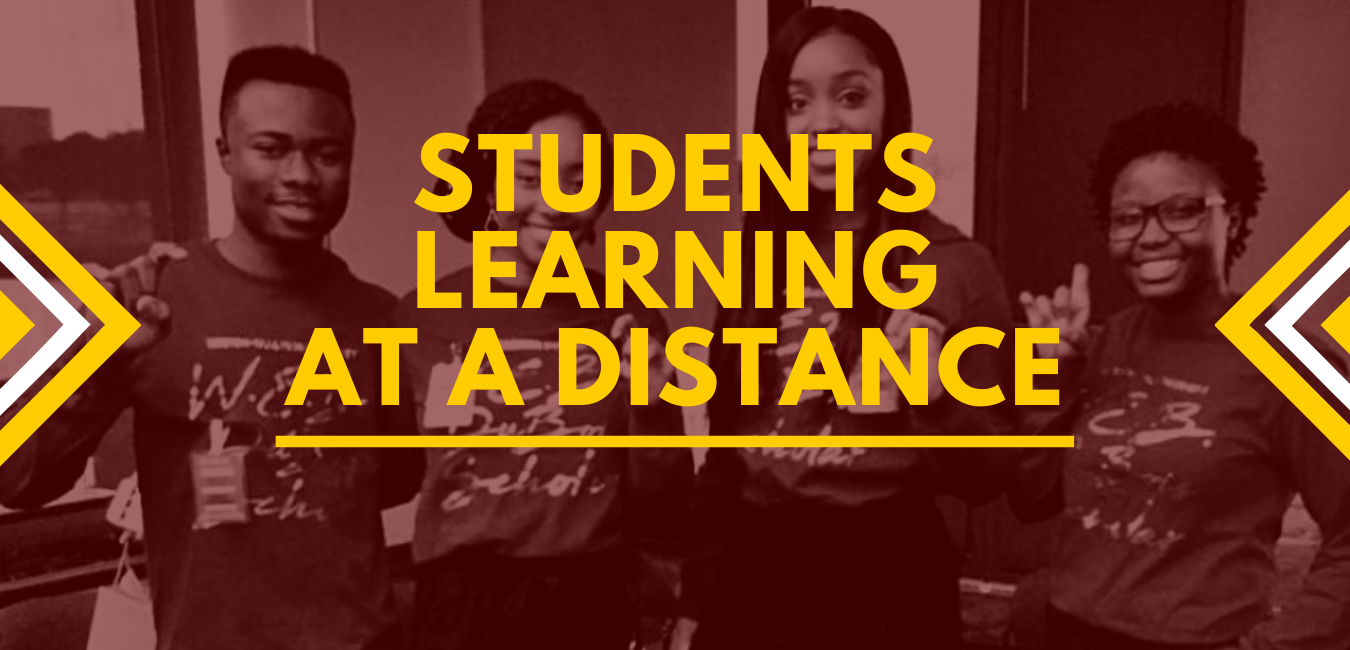 Student Support Site – Response to COVID-19
Huston-Tillotson University has transitioned all traditional and Adult Degree Program (ADP) courses to remote and online modalities in response to COVID-19.  Understandingly, this is a significant change for students.  For this reason, the Center for Academic Innovation and Transformation is here to assist prepare thoughtfully and thoroughly so that we can continue to provide an excellent learning experience for our students.
Huston-Tillotson University is here to support out students during this time temporary transition to online and remote learning.  Students are encourage to take advantage of these wonderful student-centered support options.

ONLINE COURSE ACCESS & SUPPORT

Classroom instruction will continue online through Instructure Canvas LMS. We are able to provide 24/7 Support through Phone and Online Chat.

Canvas Support Hotline
1 (833) 544 3021

Canvas Live Support Chat for Instructors

Ways to Access Canvas LMS

Mobile – Download the Canvas Instructors Mobile App for the App Store or Google Play Store

Web – Accessible at HTU.edu and the My.HT portal

Live trainings are offered throughout the week – join a Canvas SOS! session today!

Earn your Canvas Certificate to boost your resume!  Sign into Canvas and access the Canvas Student Orientation to get started.

Learning from a distance can be quite scary.   We are committed to lessening the stress for HT students.  Taking the necessary steps outlined at the Getting Ready for Learning at a Distance site will lead students to the finish line of success!

Enjoy this quick reference guide, providing 10 Steps for Students Getting Started with Canvas!

For additional support in mastering online and remote learning, contact Dr. Jennifer Miles, Director of the Center for Academic Innovation and Transformation by emailing cait@htu.edu.  Interactive training workshops and one-on-one support is available for all students!

Be rest assured, students learning how to master an online and remote course will be a breeze through these helpful instructional technology videos and tutorials.

For additional training support, students are encouraged to participate in our new CANVAS SOS! Sessions.

Huston-Tillotson University is committed to making this transition to distance learning a smooth process. Academic success and safety is our top priorities. For assistance with internet access, computer resources and other technical questions, please contact Information Technology contacting helpdesk@htu.edu. Information Technology help desk is available 24 hours a day, 7 days a week.

When transitioning from traditional courses, to remote and online learning, Liz Joyce over at edX shared these mind-blowing Tips for Successful Online Learning–check them out!

Dr. Saundra McGuire, world-renowned Meta-Cognition researcher also recommends the following 5-step approach to learning.

Counseling services are available via a teletherapy platform that will allow students the ability to access teletherapy from their devices. Sessions can be scheduled by emailing counseling@htu.edu. or calling 512.505.3046. Students are encouraged to contact the Counseling Center if they have questions or concerns related to the impact this pandemic is having on their lives. We are committed to supporting our students during these austere times.

Students are encouraged to visit resources provided by the Counseling Center including Emergency Mental Health contacts. Students in current distress are also encouraged to contact the Counseling Center directly by emailing counseling@htu.edu or by calling 512.505.3046.