Office Of The President
 Dr. Colette Pierce Burnette, President
and
CEO
"Education is the great equalizer and not an option." – Dr. Pierce Burnette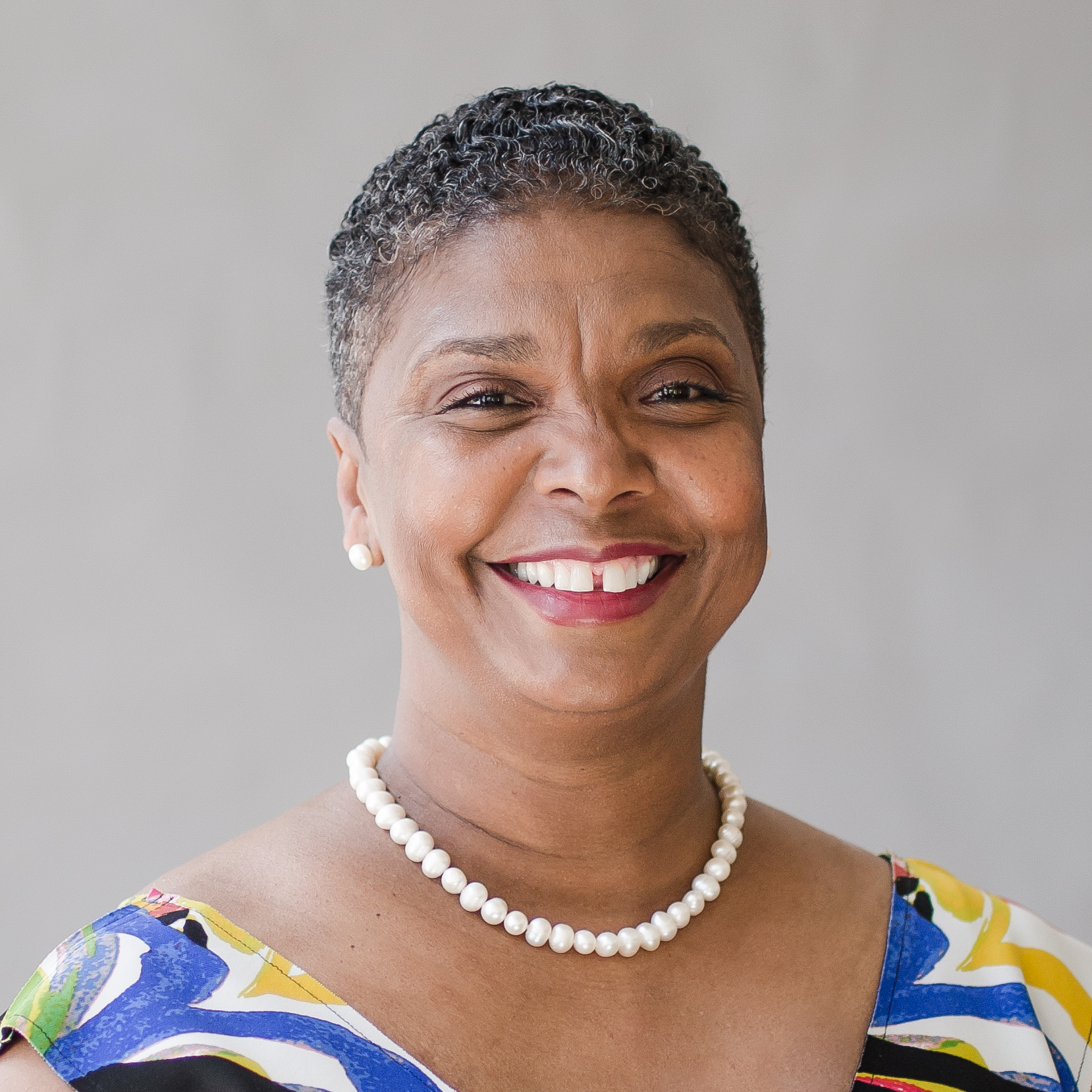 Dr. Colette Pierce Burnette serves as the president and CEO of Huston-Tillotson University, making strides to create change in equity and education. She is the first female president of the merged Huston-Tillotson University and only the second female president in the institution's 140-year history. She serves on numerous boards and committees, including the Greater Austin Area Black Chamber, Colleges and Universities, Austin Community Foundation, DISCO, Texas Methodist Foundation, Frontier Bank, Greater Austin Urban League, Big Brothers Big Sisters of Central Texas Advisory Council, Urban Roots Advisory Council, and Waterloo Greenway Board.
A native of Cleveland, Ohio, Dr. Pierce Burnette received her high school diploma from John F. Kennedy High School, a Bachelor of Science in Engineering from The Ohio State University, and a Master of Science in Administration from Georgia College. She is a graduate of the Harvard Graduate School of Education's Management Development Program and received her Ed.D. in Higher Education Administration from the University of Pennsylvania.
Dr. Pierce Burnette is married to Retired Air Force Lieutenant Colonel Dr. Daarel Burnette and they have two children, Daarel II of Rockville, Maryland and Daana of Los Angeles, California.
Twitter  @HTPresCPB
#WeAreYou
#IAmThePipeline
_________________________________________________________________________________________
Awards & Honors
2022 Austinite of the Year – Austin Chamber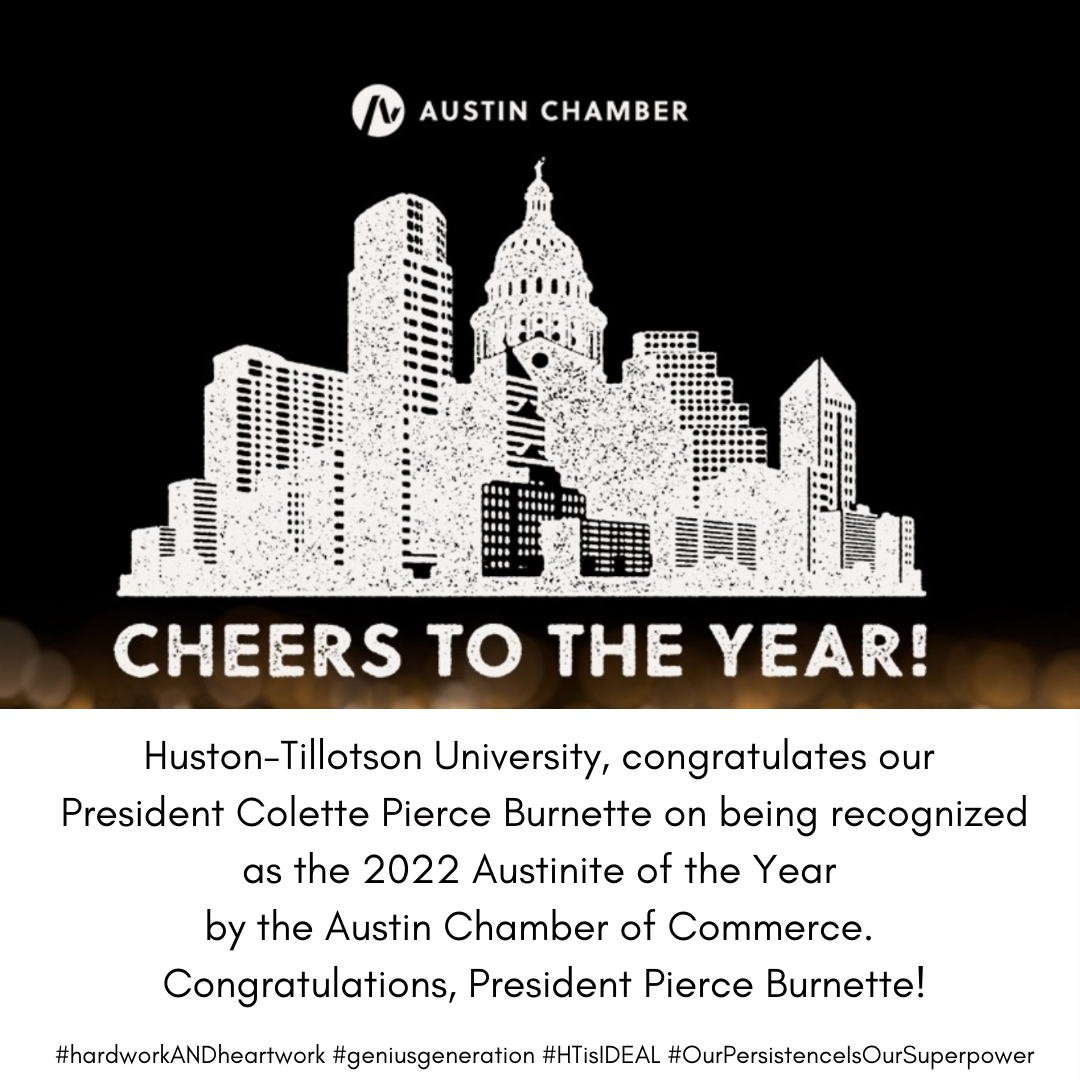 Read the full text of President Pierce Burnette's speech here.
Photos from President Pierce Burnette's celebration: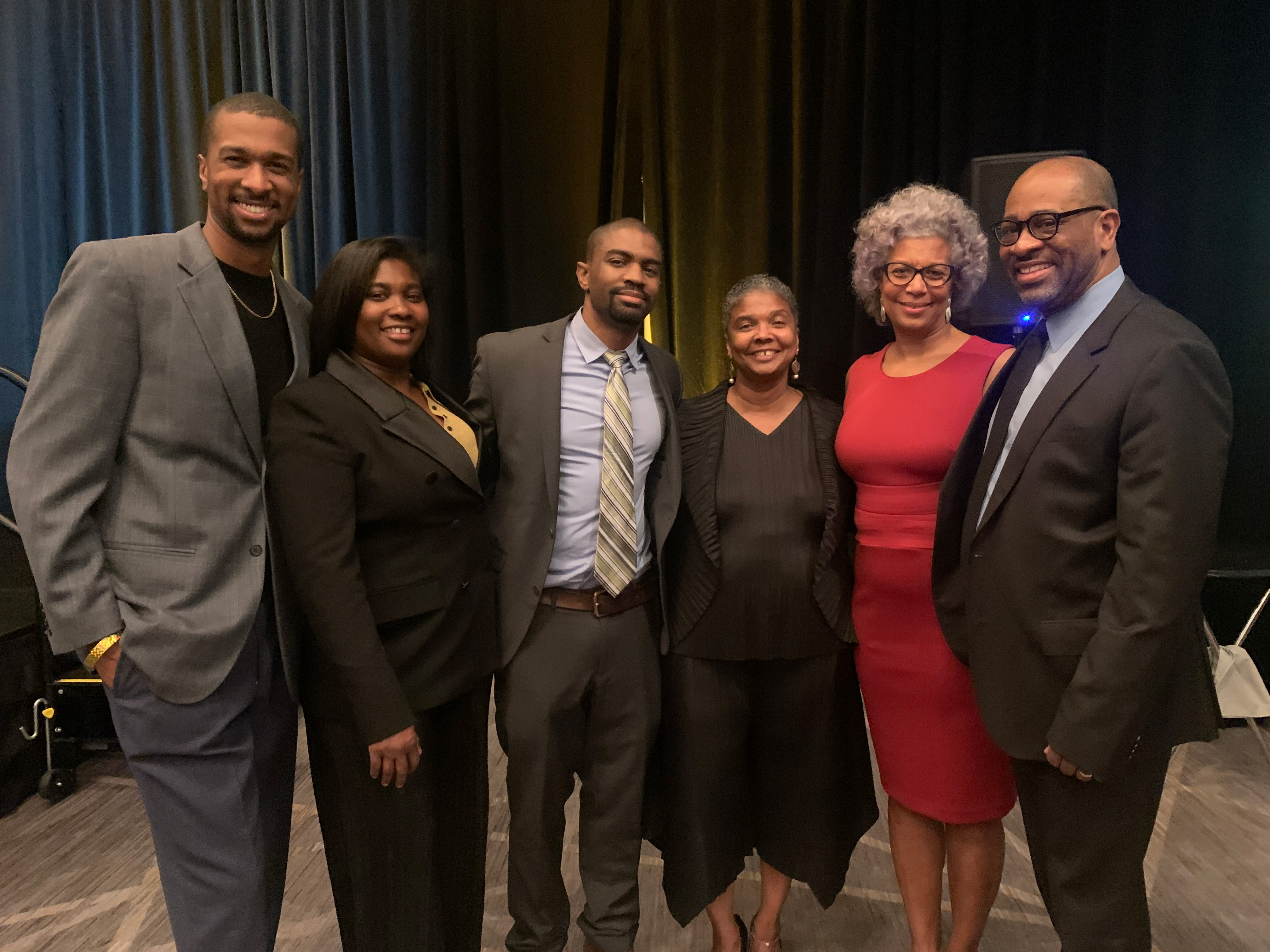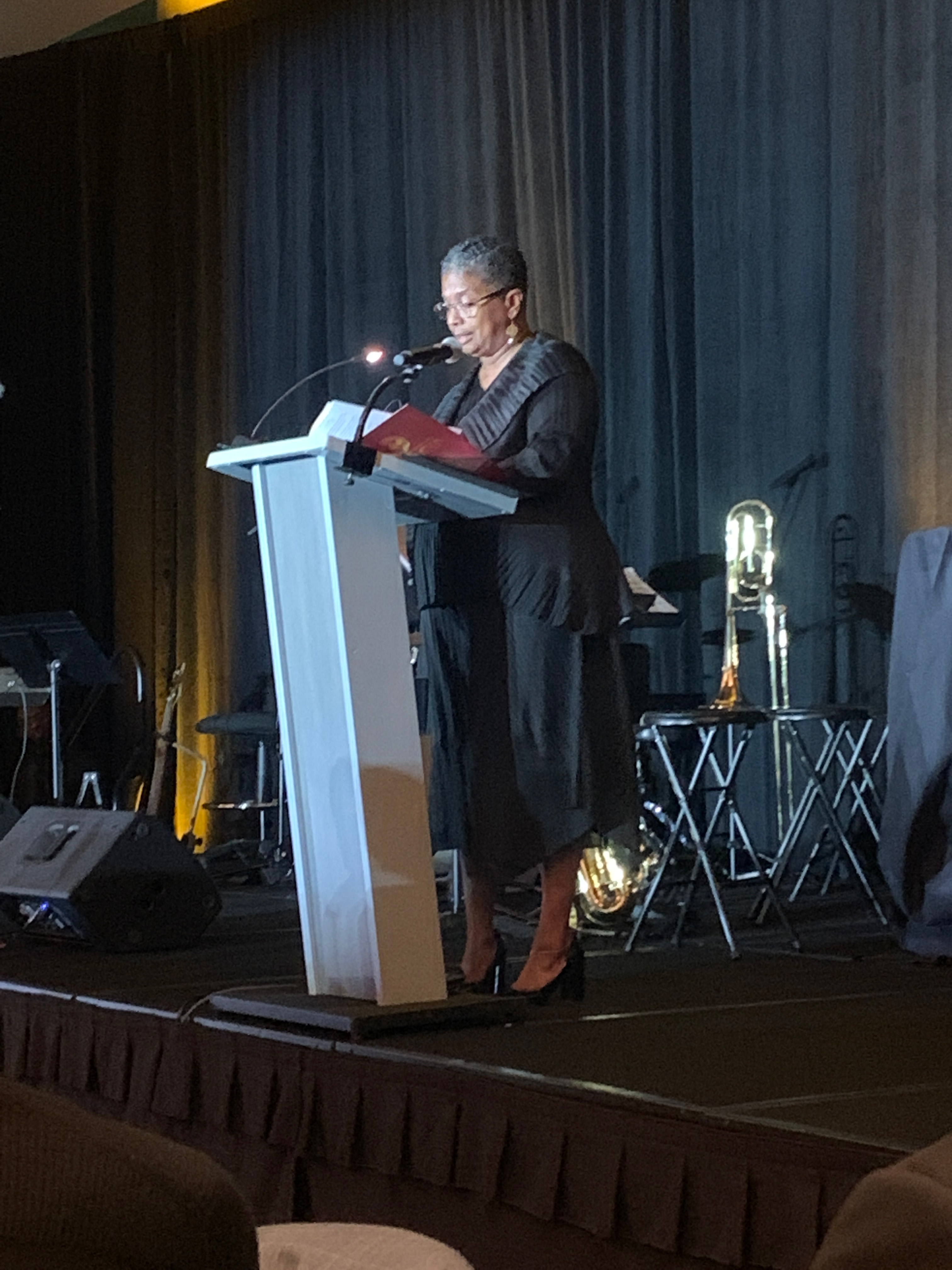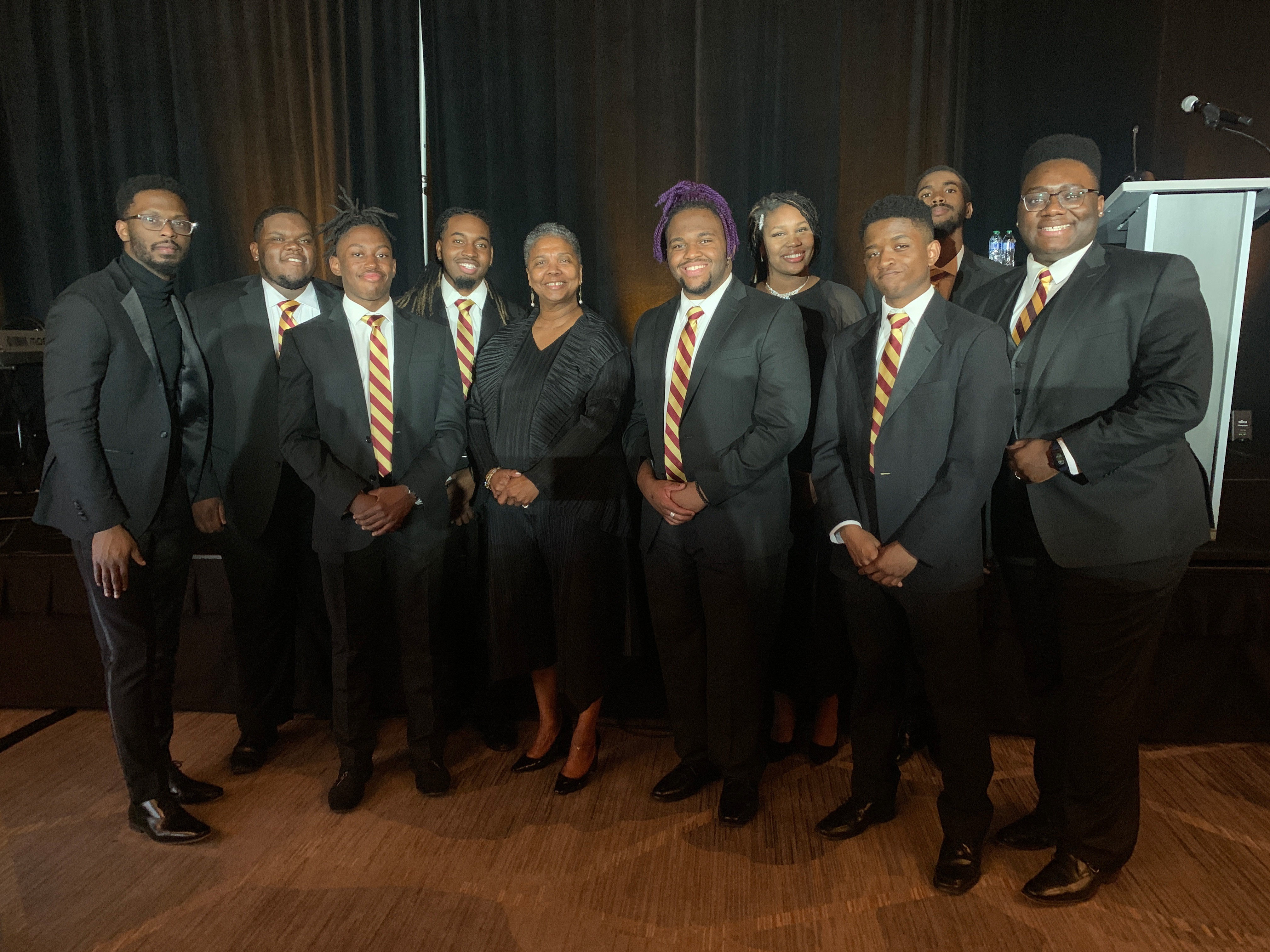 DivInc Legacy Award – Inaugural recipient 2022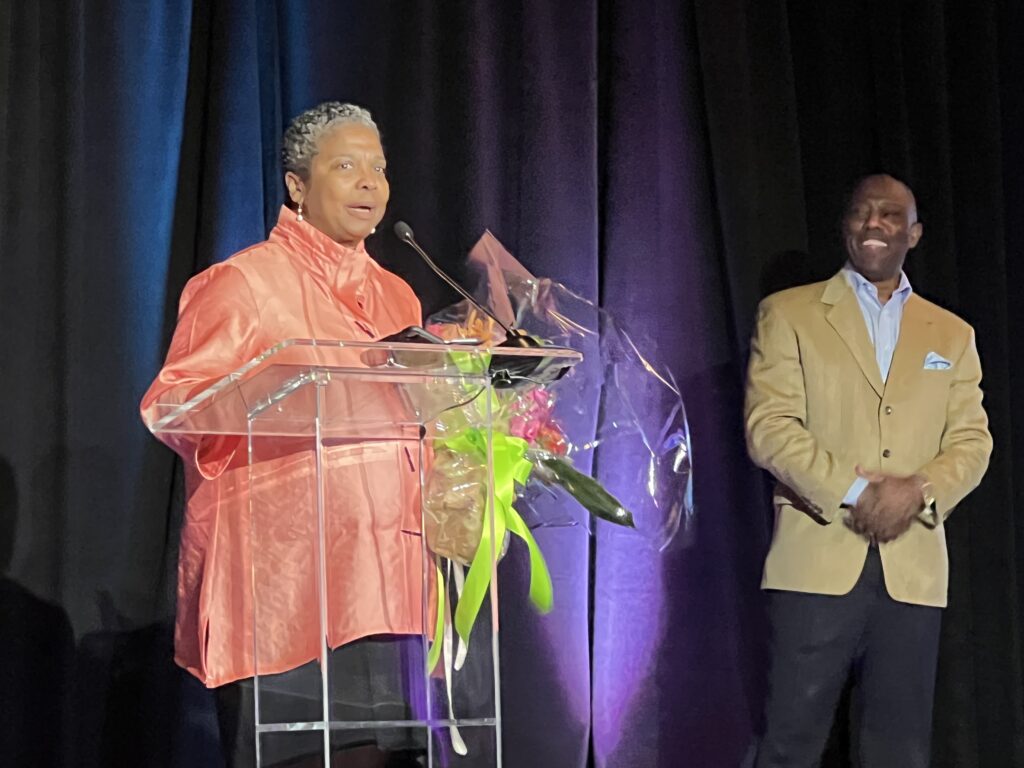 _________________________________________________________________________________________
---
Dr. Pierce Burnette is on a mission to elevate Huston-Tillotson University to the highest ranks and amplify its presence as the "intellectual heartbeat of East Austin." Dr. Pierce Burnette carries out her mission near and far before small and large groups.  Take a listen to her moving messages below and a look at her "village" of believers on her student-focused mission.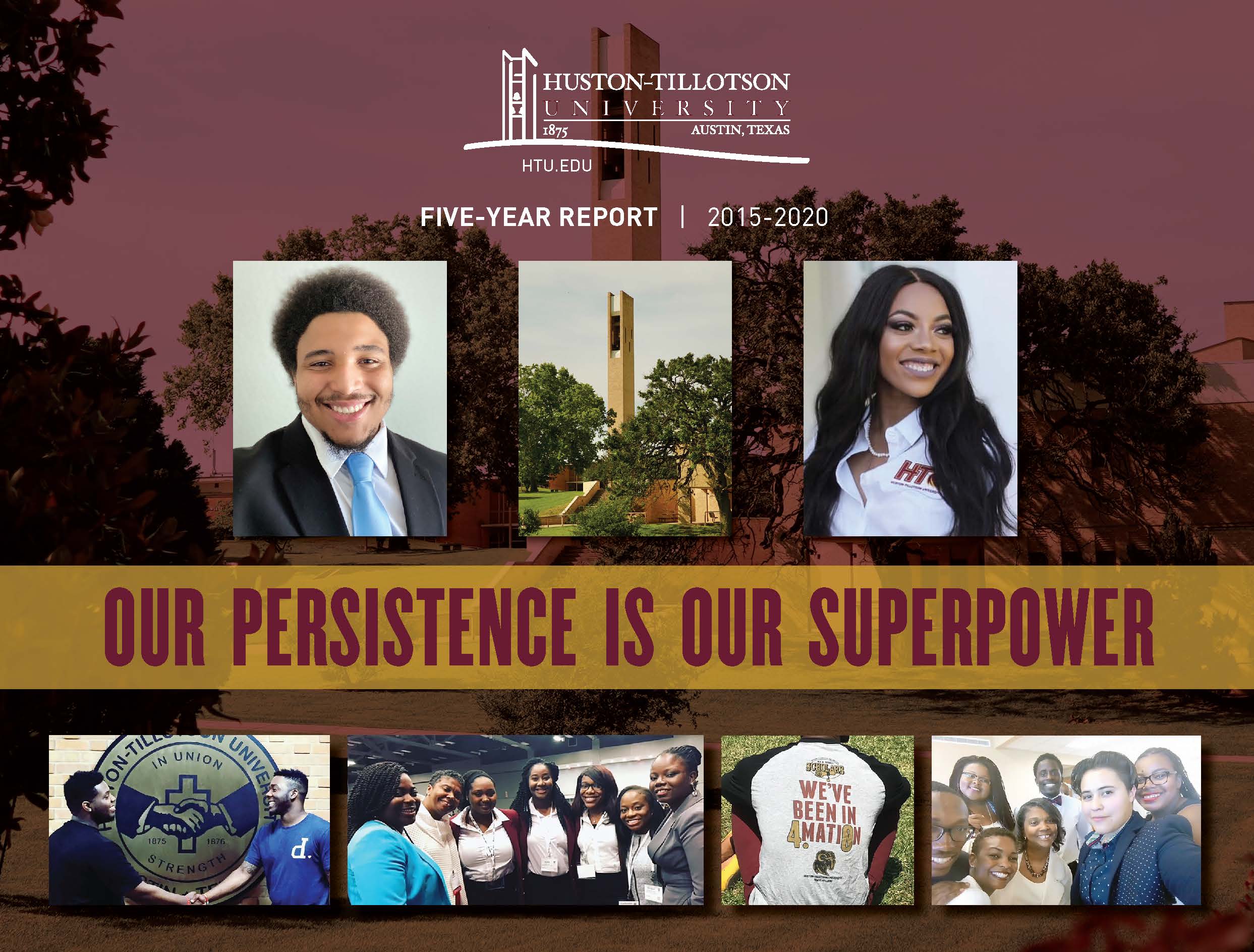 Huston-Tillotson University Five-Year Report 2015-2020

Austin Community College's CPPPS Fundraiser