Center for Academic Innovation and Transformation
Enrichment Programs

Huston-Tillotson University has a mission to provide its increasingly diverse student body with an exemplary education that is grounded in the liberal arts and sciences, balanced with professional development.  Our vision is preparing leaders in a connected world where diversity of thought matters.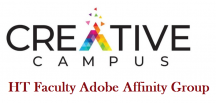 Creativity + Imagination + Innovative Teaching & Learning = TOMORROW'S LEADERS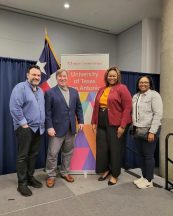 About  HT Faculty Adobe Affinity Group
The Center for Academic Innovation and Transformation and the Department of English and Communication of Huston-Tillotson University is proud to present the HT FACULTY ADOBE AFFINITY GROUP…. a paid, 7-month professional development program that will prepare and empower 10 to 12 HBCU educational leaders for creativity in teaching and learning using Adobe.
Members will have the opportunity to earn an Adobe Certification in a summer enrichment workshop mastering mobile and desktop video editing, and creating and editing graphics, PDFs, photos, videos and more!  Adobe-facilitated faculty development workshop is scheduled for July 24 – 26, 2023.
Fellows will build the soft and hard skills needed to be successful in professional tech careers.
For questions or more information about the HT Faculty Adobe Affinity Group, please email Dr. Jennifer P. Miles, CAIT Director at jpmiles@htu.edu.
---
Proposal submissions are now open. The submission deadline for this year's HT Faculty Adobe Affinity Group is Tuesday, July 18th at 11:59pm EST.  
Proposals can be submitted using this Microsoft Form.
Proposals will be reviewed according to the following criteria:
How the instructor will…
relate Adobe Express and Rush to the selected course in a distinctive way,

use literature and evidence to extend the discussion of creative teaching and learning practices,

appeal to students across a wide range of learning styles,

include a set of learning objectives incorporating Adobe Express and Rush into curriculum, and a plan to achieve them, and

create opportunities for students to use Adobe Express and Rush for continuous learning.
---
About Adobe
Adobe is the global leader in digital media and digital marketing solutions.
Our creative, marketing and document solutions empower everyone – from emerging artists to global brands – to bring digital creations to life and deliver immersive, compelling experiences to the right person at the right moment for the best results.
In short, Adobe is everywhere, and we're changing the world through digital experiences.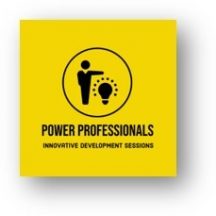 As announced during University Institute, Power Professionals is a new series dedicated to student success and provides faculty and staff evidence-based professional development opportunities rooted in innovative approaches, best practices, culturally relevant design principles, and developing instructional technologies.  The fall series is packed with 10 impressive sessions, all lead by forward-thinking subject matter expects on various timely themes, such: accessibility and inclusion, arts & storytelling, community initiatives, ed tech, equity & justice, global impact, policy & civic engagement, practice & pedagogy, and wellness.
The CAIT's vision is to provide HT faculty and staff with enriching professional development that encourages and promotes a sense of community, and a student-centered approach in co-requisite research and innovation.
We value collaboration!  The CAIT is committed to cross-sector engagement through inter-departmental partnerships.