The English Major and Minors
We offer two concentrations in the English major: Writing Arts or Literary Arts, and we offer two minors for students in any major program: Professional Writing or English.   A third option is available for students who wish to be high school English teachers: the English Literary Arts major combined with a Secondary Education minor. Which concentration in the English major is right for you? 
 The Writing Arts concentration is ideal for students who want to be professional writers (sports writers, literary writers, feature writers, science writers, speech writers, technical writers, etc.), go into publishing fields in print or digital media, or enter graduate school in any field that requires strong writing skills.  The Writing Arts major can be combined with any minor offered at HT to create a customized professional writing program.
 The Literary Arts concentration is the choice for students who love to read and analyze texts and media, and who want to pursue such careers as librarians, professors, politicians, literary writers or lawyers. With a Secondary Education minor, the Literary Arts major prepares students who wish to be high school English teachers.
The English programs also include options for students who choose majors in other fields:  the Professional Writing Minor and the English Minor.   Each of these minor programs complements any major offered at HT, from Environmental Studies to Business, Music to Kinesiology.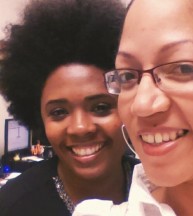 The HT English faculty members are publishing writers and poets—including a national slam champion.   English professors have expertise and research interests in world literatures, language and culture, new media rhetoric and writing, online and print publishing, critical Hip-Hop pedagogies, pop culture, and a host of other exciting fields of inquiry. 
For more information on the English major, contact Dr. Katherine Oldmixon, Chair of the English Department
<