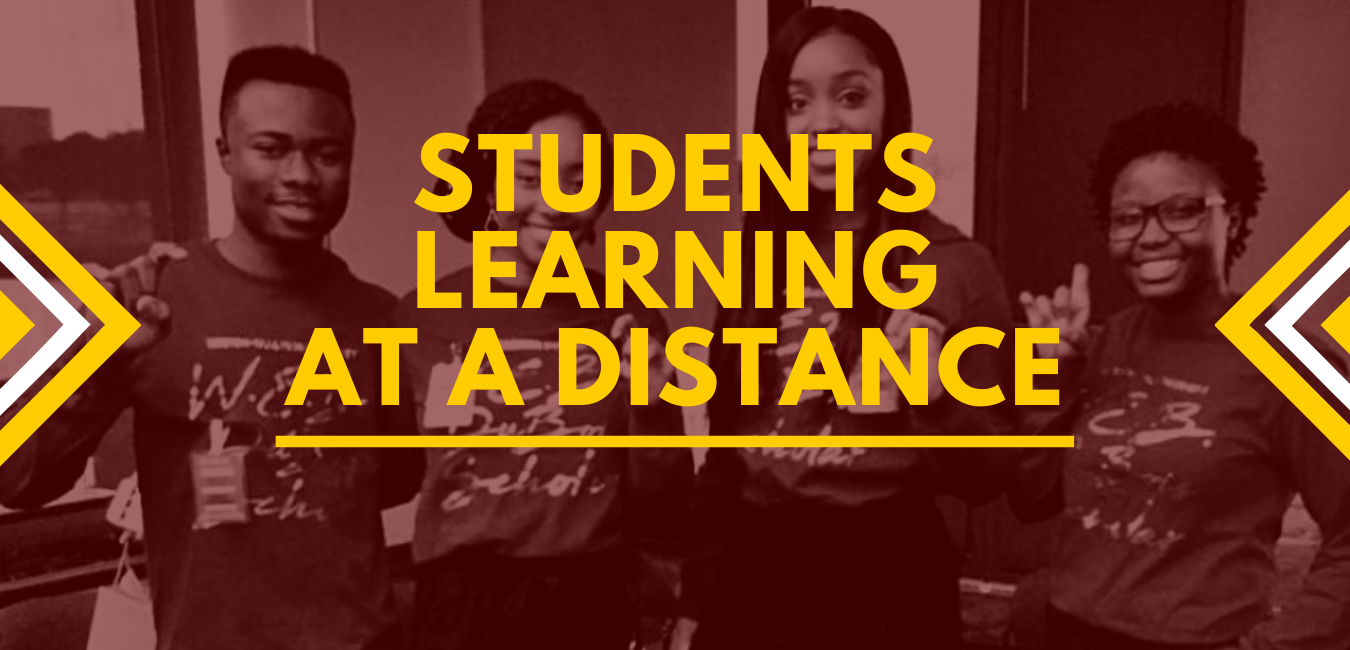 Student Support Site – Response to COVID-19
Huston-Tillotson University has transitioned all traditional and Adult Degree Program (ADP) courses to remote and online modalities in response to COVID-19.  Understandingly, this is a significant change for students.  For this reason, the Center for Academic Innovation and Transformation is here to assist prepare thoughtfully and thoroughly so that we can continue to provide an excellent learning experience for our students.
When transitioning from traditional courses, to remote and online learning, Liz Joyce over at edX shared these mind-blowing Tips for Successful Online Learning–check them out!

Dr. Saundra McGuire, world-renowned Meta-Cognition researcher also recommends the following 5-step approach to learning.

Learning from a distance can be quite scary.   We are committed to lessening the stress for HT students.  Taking the necessary steps outlined at the Getting Ready for Learning at a Distance site will lead students to the finish line of success!

Enjoy this quick reference guide, providing 10 Steps for Students Getting Started with Canvas!

Be rest assured, students learning how to master an online and remote course will be a breeze through these helpful instructional technology videos and tutorials.

For additional training support, students are encouraged to participate in our new CANVAS SOS! Sessions.

Classroom instruction will continue online through Instructure Canvas LMS. We are able to provide 24/7 Support through Phone and Online Chat.

Canvas Support Hotline
1 (833) 544 3021

Canvas Live Support Chat for Instructors

Ways to Access Canvas LMS
Mobile – Download the Canvas Instructors Mobile App for the App Store or Google Play Store.
Web – Accessible

Huston-Tillotson University is committed to making this transition to distance learning a smooth process. Academic success and safety is our top priorities. For assistance with internet access, computer resources and other technical questions, please contact Information Technology contacting helpdesk@htu.edu. Information Technology help desk is available 24 hours a day, 7 days a week.

The Office of Disability Services is currently reviewing the new instructional platform, CANVAS, to better assess how well the system meets the needs of students with disabilities. ODS will contact students who receive accommodations after online instruction begins to continue ensuring that their needs are met. Students can contact Disability Services directly by emailing disabiltyservices@htu.edu or calling 512.505.3044.

The Counseling Center is working hard to secure the best teletherapy platform for students to receive counseling services. Students can expect to receive instruction via email on how to schedule a teletherapy appointment. Students are encouraged to visit resources provided by the Counseling Center including Emergency Mental Health contacts. Students in current distress are also encouraged to contact the Counseling Center directly by emailing counseling@htu.edu or by calling 512.505.3046.