New Student Registration
HT New Student Registration
New Student Registration is the official beginning of the #HTExperience as an undergraduate entering Huston-Tillotson University. The day is designed to allow new and transfer students the opportunity to meet with HT's faulty and staff to complete all steps necessary to enroll in the Fall. All incoming students must complete registration!
There are 3 opportunities for a new student to register:
August 9
August 16
August 23
Remote Registration: 8:00 am – 11:00 am (via phone conference)
On Campus Registration: 11:00 am – 4:00 pm
Additional New Student Fees:
Commitment Fee: $100
Housing Application: $150
All undergraduate students entering Huston-Tillotson University in the Fall are required to register and submit all items listed on the Registration Checklist before your scheduled appointment.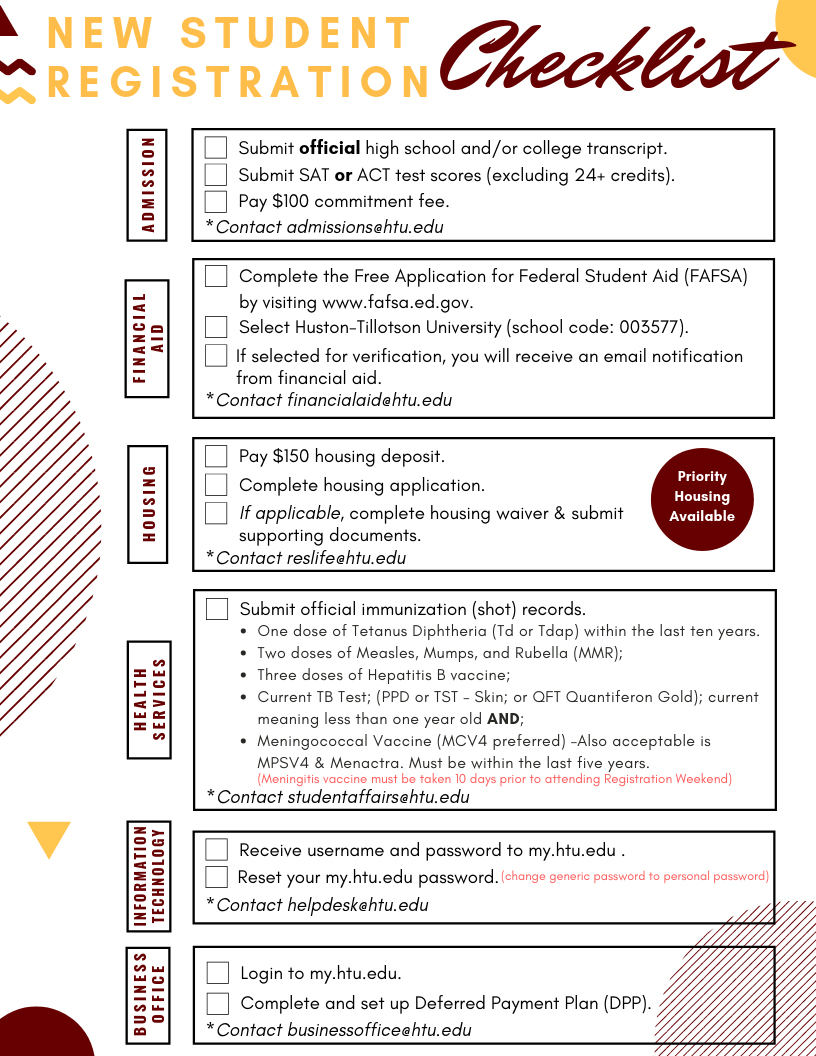 Register for HT New Student Registration
Welcome to the HT fRAMily,
Enrollment Management
Huston-Tillotson University
900 Chicon Street, Austin, TX 78702
Office: 512.505.3023; Fax: 512.505.3192; www.HTU.edu