AusPREP: Austin Pre-freshman Engineering Program

Summer 2019 Program
The 2019 Waiver and Consent Forms are now available. Download the forms here.
Parent's Meeting follow-up materials:
Consent forms can be returned via mail, fax, or email.
| | | |
| --- | --- | --- |
| Huston-Tillotson University | | |
2019 Program Dates
AusPREP – June 10-July 25, 2019
Pre-Algebra – July 1-July 25, 2019
Parent orientation meeting on May 15, 4-6pm. Dickey-Lawless Auditorium, Dickey-Lawless Science Building. Strongly encouraged for new parents/guardians to attend.


No class will be held on the following dates: June 19th, July 4th.

Registration fee will be required upon enrollment: $100 for AusPREP and $75 for Pre-Algebra Institute

Enrollment fee can be paid in cash, check/money order, or credit/debit card.

Cash can be dropped of at  HT Cashier in the Agard-Lovinggood building on campus (summer hours 9am-4pm), or with Program Director (arrange in advance via email).
Let Cashier know payment is for AusPREP or Pre-Algebra program and student name.

Make payment out to "Huston-Tillotson University" with "AusPREP" and your child's name on the memo line.
Can be dropped of at HT Cashier or with Program Director.

Payment by card can be done in person at the HT Cashier's Office in the Agard-Lovinggood building on campus or over the phone with the HT cashier at 512-505-3067. Please leave a message with call-back number if no answer, and you will receive a return call.
Important Information
Applications will be accepted through April 12, 2019. Limited spaces are still available in the Year 1 and Year 3 programs. Reach out to Program Director, Dr. Karen Magid, for inquiries about late application submissions.

Qualified participants are accepted on a first-come, first-serve basis, so submit your application early to guarantee a spot.

Program information available in the 2019 AusPREP Flyer.
Summer 2019 Lunch and Allergens Menu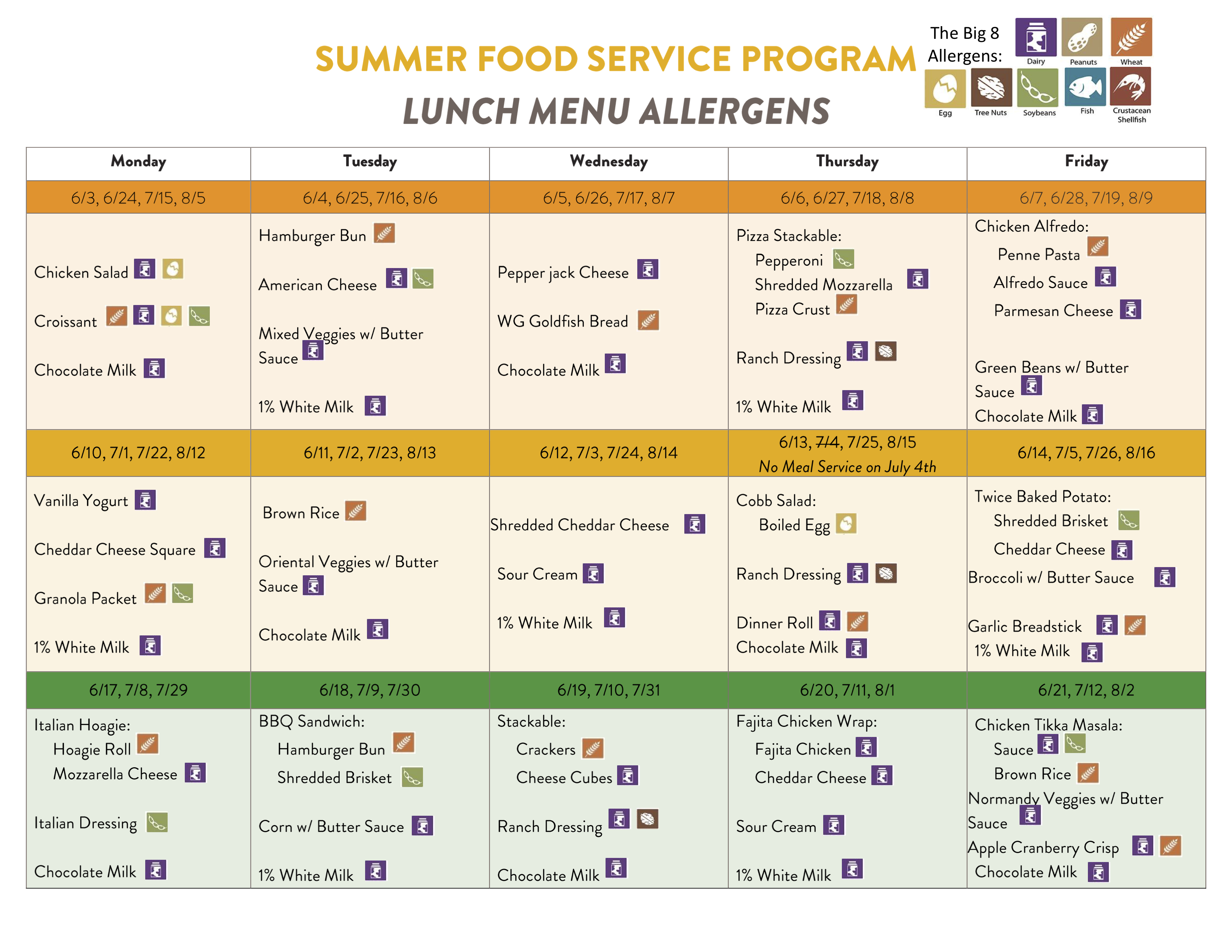 Prior Year Participants
To request an official transcript, please fill out the request form here.
---
About Austin Pre-freshman Engineering Program (AusPREP)
Austin Pre-freshman Engineering Program (AusPREP) at Huston-Tillotson University is one of the Texas Pre-freshman Engineering Programs (TexPREP) located on college campuses in Texas. PREP was founded to identify high achieving middle and high school students with the potential and interest in becoming scientists and engineers and to reinforce them in the pursuit of these fields. TexPREP began in 1979 at the University of Texas at San Antonio under the leadership of Dr. Manuel Berriozabal and has been recognized nationally for preparing students for college engineering and science studies.
AusPREP will not discriminate on the basis of race, creed, sex, color, age, handicap, or national origin in selecting students for participation nor in the administration of this project. AusPREP strongly encourages women and students from minority groups, who have been traditionally underrepresented in science and engineering, to apply for participation. Middle school students who are currently in grades sixth, seventh, or eighth are encouraged to apply for PREP year one. Students currently in the fifth grade are encouraged to apply for the Pre-Algebra Institute.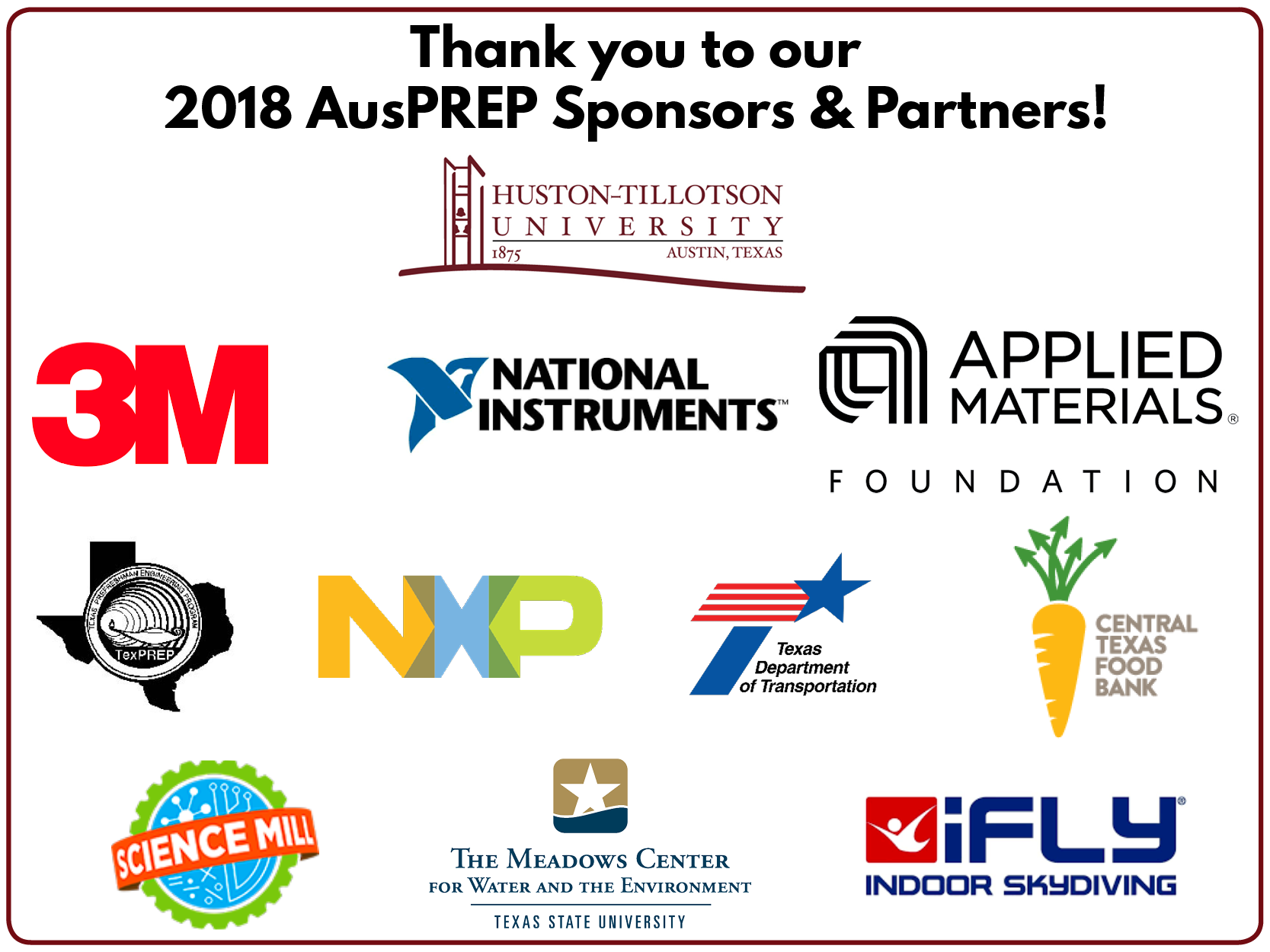 Career Awareness Speakers
We are also seeking STEM professionals to come in and bring their perspective to students for our daily Career Awareness sessions. The AusPREP program increases opportunities in the STEM fields for high-achieving, under-represented students by building their skills in math and engineering concepts during a 7-week summer program. Career Awareness sessions are held daily from June 10th – July 23rd from 10:30 am – 11:30 am in the Auditorium in Dickey-Lawless Hall on Huston Tillotson's campus east of downtown Austin (900 Chicon St, Austin).