Department of Humanities and Fine Arts
Communication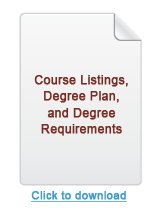 THE BACHELOR OF ARTS DEGREE IN COMMUNICATION
The goal of the program in communication is to provide students with educational preparation to exceed communication industry qualifications and produce graduates who are highly skilled and competitive for entry into the job market. The program also encourages students to seek advanced degrees beyond the baccalaureate in a number of fields such as public policy, integrated marketing communication, health communication, law, business, education and other fields.
In preparation of students as future professionals, this program strives to produce graduates who are career oriented and engaged with domestic and global affairs. To this end, the program seeks to provide students with learning opportunities that:
Train them in contemporary media industry practices;
Promote greater understanding of global media and international affairs while fostering an awareness of global events that impact society;
Assist them in developing critical thinking skills, ethics, problem-solving and self reliance throughout their academic program;
Immerse them in an educational environment that encourages development of communication skills in preparation for entry into the workforce.
The Bachelor of Arts degree in Communication accomplishes this by offering students two concentrations of study – Communication Studies and Journalism, both require 33 semester hours of communication courses in addition to Communication 1315, Public Speaking. Each program offers students the opportunity to pursue a professional internship with a business or non-profit organization.
Communication Studies: This curriculum provides students with generalist training in communication combining areas of media management and entrepreneurship, media technology, media law and a variety of special topic courses that address the student's interests.
Journalism: This area of study provides students with fundamental and applied skills required for practitioners in news reporting and production including digital media production, news writing and editing in addition to the fundamentals of media law and ethics.
Students interested in a minor in Communication undertake 18 semester hours of recommended and approved courses.