Dr. James Kraft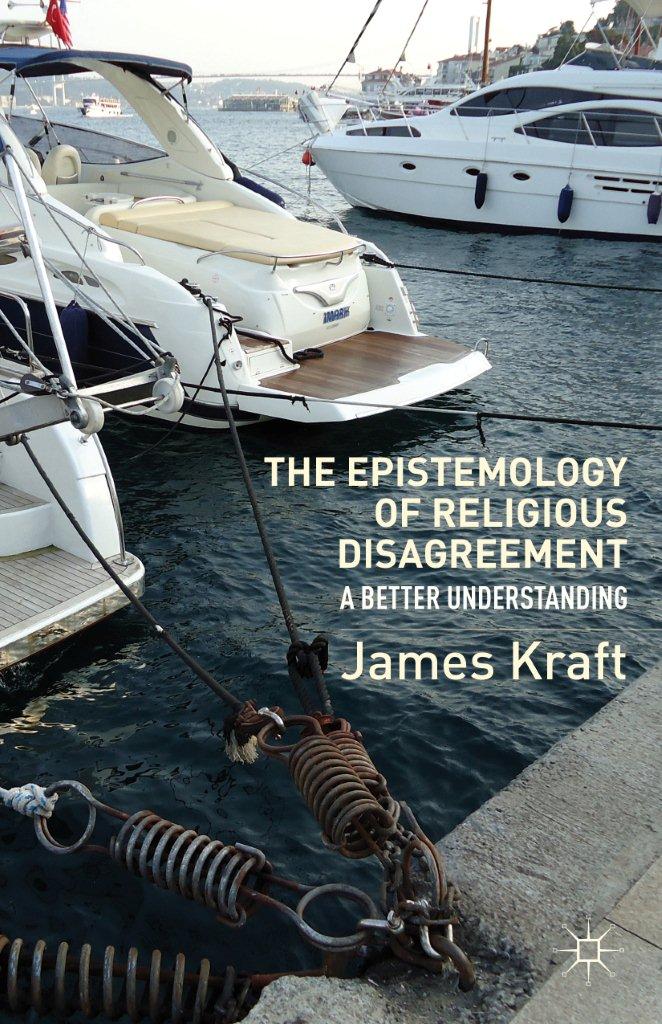 Dr. James Kraft is Associate Professor of Philosophy and Religion.  As the title implies, he teaches classes in philosophy and in religion.  Some of those classes include epistemology, the philosophy of religion, logic, comparative religion, introduction to philosophy, science and religion, among others.
Dr. Kraft's fields of expertise are epistemology (which simply refers to the study of knowledge), religious epistemology, and philosophy of religion. Scholars in philosophy of religion look at religion from a philosophical perspective.  Some topics within the field include: 1) whether religious belief is rational, 2) how religious experience can serve as support for religious belief, 3) why is there evil in the world, if God could prevent it, given that God is all-powerful and all-good?
The research he is now doing revolves around religious diversity and religious disagreement.  To get more specific, his writing right now is concerned with how people support their beliefs when they are thinking about religious alternatives, especially when the alternatives are presented by very sophisticated individuals.  In publications he argues for the thesis that most people have a very difficult time adequately supporting their beliefs when taking seriously sophisticated religious alternatives, and here is why:  The serious consideration of religious alternatives gets people to think about what the support is that they have for their own beliefs.  And when people engage in self-reflection about their religious beliefs they often find they don't have as much support for their beliefs as they thought. Also, often the justification one has for the belief doesn't work in situations one would expect it to work in, and so the process for forming the belief isn't reliable.  It isn't necessarily that people give up their beliefs when confronted with sophisticated presentations of the alternatives; just that they often experience a reduction in confidence in the justification of their beliefs.  Find out more about the research and writing James Kraft is doing by clicking the following link: religious knowledge and religious epistemology.
All of what was just said is spelling out in detail in his book.  The front cover of the book is pictured above.  The book is called The Epistemology of Religious Disagreement.  The book will be published by Palgrave/MacMillan in 2012.  The following is a description from the cover of the book:
The opponent in any disagreement asserts you have made a mistake.  To avoid mistakes we strive to make sure a belief has good justifications that hold us strongly connected to it during difficult challenges, much as the tethers pictured on this book's cover secure a boat throughout many adverse conditions. The problem is that an equivalently informed and capable opponent shows a possible mistake that can't be ignored, and this ought to reduce confidence in the justification of a religious belief. The book examines foundational issues in the theory of knowledge in order to develop an understanding of justification that describes exactly why this reduction happens.
Find out more about Dr. Kraft's book by clicking the following link:  Religious disagreement and religious knowledge.
Dr. Kraft comes originally from Spokane Washington where he did his undergraduate studies at Gonzaga University.  He went to California for his PhD at Graduate Theological Union in Berkeley.  He has had over ten great years at Huston-Tillotson University.
He recently co-edited a book which compiled original essays from some of the world's best philosophers arguing for and against the thesis I mentioned above.  That book is called Religious Tolerance Through Humility, and it is published with Ashgate Publishing.
We have a religious studies minor at HT. The religion minor is designed to help students develop their faith perspective, develop their understanding of the diversity of religions around the world, prepare for graduate work or ministry, and respond to religious diversity and science.  If you want more information about the religion minor, and anything else, call or write (jjkraft@htu.edu).
More Information
Religious Tolerance Through Humility
Edited by James Kraft, Huston-Tillotson University and David Basinger, Roberts Wesleyan College
The acclaimed scholars contributing to this volume place under scrutiny a fascinating alternative proposal for a pathway to religious tolerance – that serious consideration of religious diversity tends to reveal the weakness of support many have for their religious commitments, and the humility produced tends to result in religious tolerance. The authors illuminate the debate within philosophy about the way beliefs are supported, the controversy between internalism and externalism, and disagreement about how humility and tolerance are related.
Critical and supportive views are represented so that the main lines of agreement and disagreement rise to the surface and are mapped out for the first time. The collection honors Philip Quinn who advocated the pathway so rigorously that the special attention given to his views focuses and deepens the critical discussion. Original essays by some of the most respected contemporary intellectuals in this field make this collection especially attractive. Info
Role: Associate Professor of Philosophy and Religion
Phone: 512.505.6441
Email:
jjkraft@htu.edu
Office: J-M 212