Dr. Amanda M. Masino
Amanda Masino, Ph.D., is Associate Professor of Biology and Chair of Natural Science at Huston-Tillotson University (HT). Amanda co-created and now directs HT's STEM Research Scholars Program, which in the last 6 years has provided 130 funded undergraduate research experiences to HT students. Amanda led an NSF-funded re-design of HT's Natural Science curriculum to emphasize inquiry-led learning and embed research skills into coursework. Her own research projects include a resident-focused investigation of affordable housing impacts and the environmental health of our homes, a collaborative project investigating urban wildlife as environmental sentinels, and student-led analysis of cardiovascular health disparities.
Amanda directs HT's new Environmental Justice major, co-founded and organizes HT's annual environmental justice conference, the Building Green Justice Forum, and mentors environmental student group Green is the New Black. She also directs the St. David's Foundation Scholars, a pre-health career enrichment and scholarship program which seeks to diversify health fields, and mentors HT's chapter of the Minority Association of Premedical/Pre-health Students.
Amanda is Executive Director of the Austin Community Data Coalition, a non-profit that organizes collaborations for community research, and Co-Director of the Dumpster Project, a K-12 environmental learning program. Amanda also serves on the City of Austin Zero Waste Commission and on the boards of the Center for Maximum Potential Building Systems, the Austin Housing Coalition, and the Community Resilience Trust.
Amanda earned her B.S. in Zoology from Texas A&M University, where she studied chromosomal evolution, and her Ph.D. in Genetics and Developmental Biology from the University of Texas Southwestern Medical Center, where she investigated the genetics of early heart development. Her postdoctoral work at the University of Washington in Seattle focused on cardiac stem cells. In 2019, she was chosen by the American Association for the Advancement of Science and Lyda Hill Philanthropies as an IF/THEN Science Ambassador. She advocates frequently for environmental justice and diversity in science.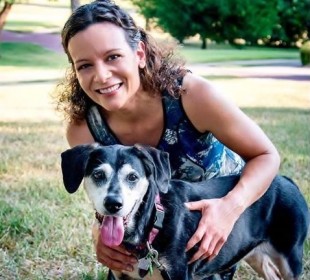 Info
Role: Chair of Natural Sciences and Associate Professor of Biology
Phone: 512.505.6450
Email:
ammasino@htu.edu
Office: DL 206