Statement From HT President Dr. Colette Pierce Burnette
Statement From HT President Dr. Colette Pierce Burnette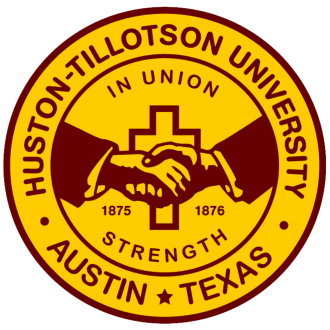 Dear Campus Community,
After considerable deliberation, thought, and reflection, I have decided that the time is right for me to pass the baton of leadership.  I have informed the Board of Trustees of my intent to retire from my position as President and CEO of Huston-Tillotson University, effective June 30, 2022.
OFFICIAL UNIVERSITY PRESS RELEASE
Almost seven years ago, I began my journey at Huston-Tillotson University – Austin's oldest institution of higher learning and only Historically Black College and University, a beautiful albeit hidden jewel in Austin.  From the first moment I stepped on this campus as the sixth President and CEO, I felt a sense of purpose.  I was enveloped by a drive and commitment to strive tirelessly to foster a student-centered administration, a collegial and inclusive environment, and a culture of excellence –recognized and respected locally by the Austin community as well as on a national and global stage.
I have been blessed to serve our students with a supportive Board of Trustees and outstanding, deeply committed, and mission-minded faculty and staff throughout my tenure.  Together we have worked collaboratively, innovatively, and creatively to achieve several extraordinary successes.  Together, we held true to our core values of IDEAL – integrity, diversity, excellence, accountability, and leadership.  Together, we successfully launched our Career Pathways Initiative across our entire campus curriculum and a stellar MBA program at our expanded footprint, the Center for Entrepreneurship and Innovation.  Together, we were selected as the only All-Steinway School in Central Texas.  Together we launched a groundbreaking African American Male Teacher Initiative in partnership with Apple.  Together, we forged sustainable and reciprocal relationships with Fortune 50 companies, Independent School Districts, and Non-Profits.  Together, we welcomed our largest incoming freshman class with open arms and celebrated our largest graduating class in recent institutional history.  Together, we lifted an entire 146-year-old brick and mortar institution entirely online – in two weeks – during an unprecedented global pandemic.  Together, we witnessed an unparalleled increase in friend-raising and fundraising through grants, corporate sponsorships, donations, and community engagement.  Together, all financial metrics reflecting the overall performance, fiscal health, efficiency, and sustainability are securely pointing in a positive direction.  Together, we resoundingly showed persistence as our superpower.  Together, we have achieved all of this and so much more.  As I said during my inauguration in 2015, we have built this plane while flying it together.
Serving as the first woman President and CEO of Huston-Tillotson University since the merger of Tillotson College and Samuel Huston College will forever remain one of my most treasured and most valued life experiences.  I have learned far more from my students (our genius generation), my esteemed faculty, and my amazing staff than they have learned from me.  I am eternally grateful and humbled by the grace, love, commitment, encouragement, and willingness to embrace change and innovation you gave me during my tenure.  My greatest hopes for the University's future are to maintain forward momentum, continue to radiate as a jewel in the violet crown of Austin and continue transforming the lives of thousands of students and their families as they steadfastly persist towards the great equalizer – their education – earning their degree.   The Board of Trustees is deeply committed to maintaining that momentum and assuring a smooth transition.
I love the HBCU mission in general and this University specifically.  I look forward to seeing Huston-Tillotson University continue to prosper.  I will be everlastingly proud to have played a role in the University's transformation, evolution to excellence, and growth.  It has been my calling and an honor to serve. Huston-Tillotson University community, my fRAMily, thank you.
In Union, Strength,
Colette Pierce Burnette, Ed.D.
President & CEO