Huston-Tillotson University and Texas Lutheran University Announce Athletic Training Partnership
Thursday Sep, 15 2022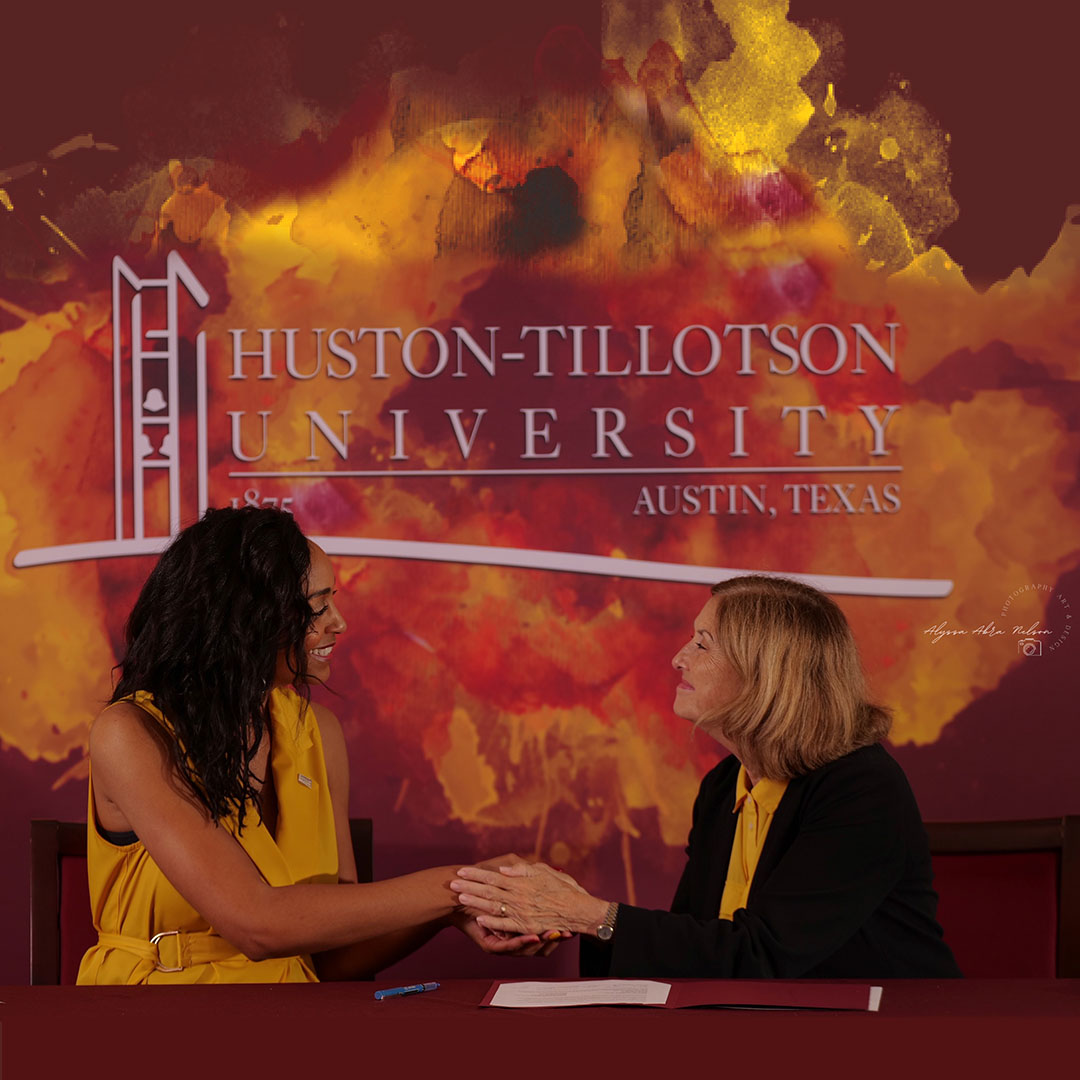 AUSTIN, TX – September 15, 2022 – Huston-Tillotson University (HT) and Texas Lutheran University (TLU) announced on Wednesday, September 14, they have established a partnership to provide a direct path for HT kinesiology students to pursue a Master of Athletic Training (MAT) at TLU. The agreement enables HT students who complete the requirements of each institution to receive a Bachelor of Science degree in Kinesiology from HT and a Master of Athletic Training degree from TLU within a five-year progression.
"I am honored that this partnership is being initiated very early in my tenure," said HT President Melva K. Williams. "One of my goals in advancing HT's agenda is to create more exciting learning opportunities for our students, and this historic collaboration, which provides a smooth and seamless transition from undergraduate to graduate school, is certainly a great way to start. Both institutions will reap tremendous benefits – TLU's graduate enrollment will grow, while our graduates will receive additional training and education that will significantly increase their earning potential as professionals."
"TLU is thrilled to announce our partnership with Huston-Tillotson, and we look forward to welcoming HT students to our campus as they pursue their dream to become athletic trainers," said TLU President Dr. Debbie Cottrell. "As faith-based institutions focused on diversity, service, leadership, and a robust education grounded in the liberal arts and sciences, this partnership is more than a degree path, it's a shared mission to serve students and develop leaders who give back to their communities."
In 2015, the Commission on Accreditation of Athletic Training Education (CAATE) announced the transition to a master's degree for all future entry-level athletic trainers. TLU's Athletic Training program transitioned to a graduate-level program in 2019, prior to the fall 2022 deadline.
"As one of the premier Athletic Training programs and one of the first master's programs in the state of Texas, we believe we are positioned to serve as a direct pathway for undergraduate kinesiology and exercise science students across the country to become certified athletic trainers at the graduate level," said Dr. Brian Coulombe, TLU Associate Professor and Director of Athletic Training. "We are honored to have Huston-Tillotson as our first partner school and look forward to serving more kinesiology students who are interested in becoming certified athletic trainers."
Dr. Carlos Cervantes, HT Associate Professor and Chair of HT's Department of Kinesiology, enthusiastically champions this groundbreaking pipeline partnership, "I am happy for this agreement between two universities that are committed to serving students of color; and who are both faith-based, liberal arts institutions. With our commitment to prepare our students for careers within the kinesiology field, this is a major step in creating a seamless path toward earning athletic training licensure and advance degrees for our students. This would have not been possible without people who are truly invested in our students' success, so we look forward to a prosperous partnership between HT and TLU as we work to increase the representation of people of color in athletic training."
HT students will spend a minimum three years completing general education and major coursework at the HT campus in Austin before transferring to TLU's MAT program in Seguin. The application to the MAT program occurs during the fall semester of the students' junior year and accepted students begin the MAT program in the summer before their senior year. For more information on TLU's MAT program, visit www.tlu.edu/AT
According to the National Athletic Trainers' Association, "athletic training encompasses the prevention, examination, diagnosis, treatment and rehabilitation of emergent, acute or chronic injuries and medical conditions." Athletic training is considered an allied health profession by the American Medical Association (AMA), Health Resources Services Administration (HRSA) and the Department of Health and Human Services (HHS).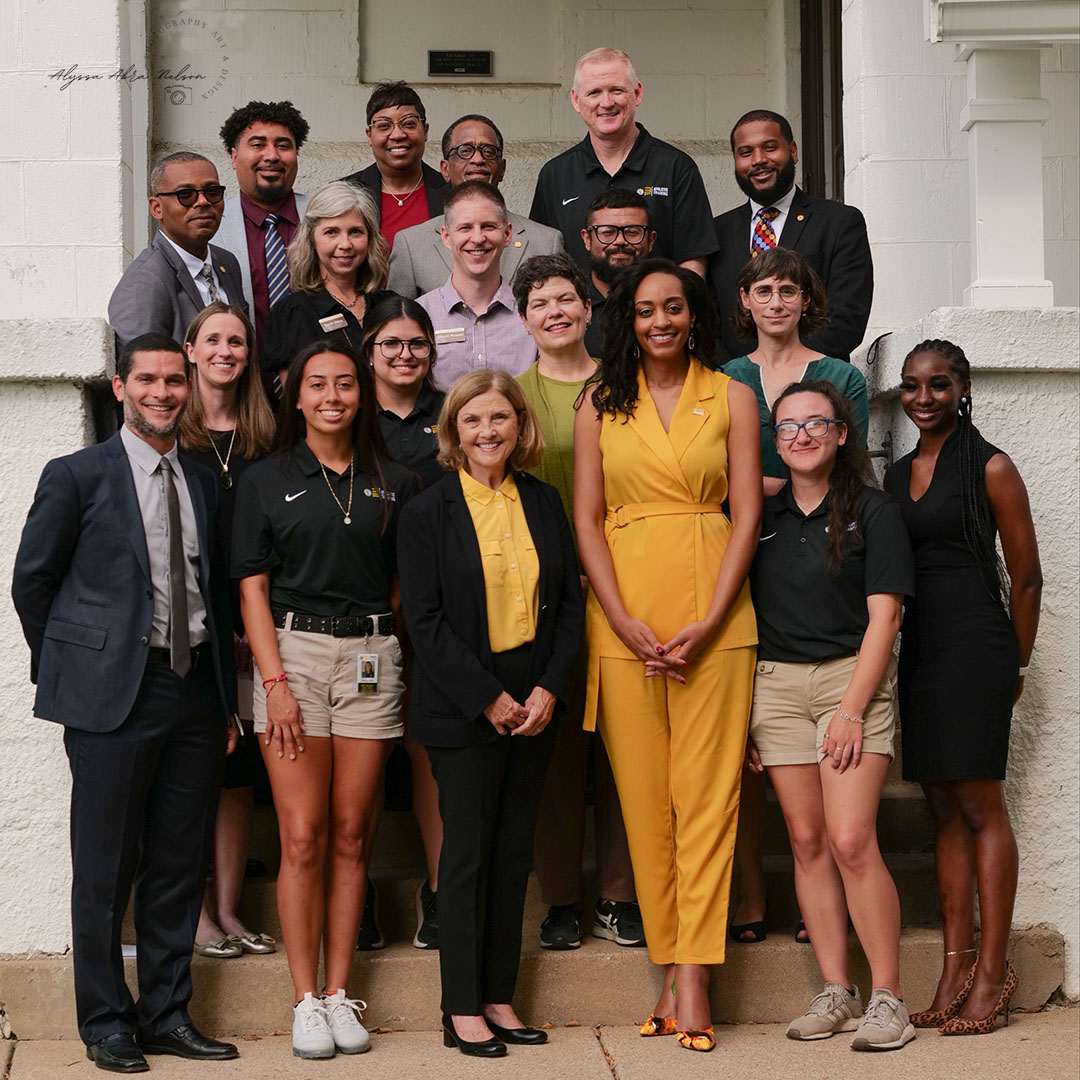 About Huston-Tillotson University
Huston-Tillotson University, the oldest institution of learning in Austin, Texas, has roots dating back to 1875. HT is an independent, church-related, historically black, four-year liberal arts institution located on a 23-acre tree-lined campus near downtown in East Austin. Huston-Tillotson University's mission is to nurture a legacy of leadership and excellence in education, connecting knowledge, power, passion, and values. The University offers associate and master's degrees in addition to Bachelor of Arts and Bachelor of Science degrees in more than 19 areas of study.
Huston-Tillotson University is accredited by the Southern Association of Colleges and Schools Commission on Colleges (SACSCOC) to award associate, baccalaureate and master's degrees. Questions about the accreditation of Huston-Tillotson University may be directed in writing to the Southern Association of Colleges and Schools Commission on Colleges at 1866 Southern Lane, Decatur, GA 30033-4097, by calling (404) 679-4500, or by using information available on SACSCOC's website (www.sacscoc.org).
For more information visit www.htu.edu.
About Texas Lutheran University
As a community of faith and learning, Texas Lutheran University empowers a diverse student body through an education centered on the liberal arts and professional programs. TLU is located in Seguin, Texas, just 35 miles from San Antonio and 50 miles from Austin. Affiliated with the Evangelical Lutheran Church in America, TLU offers 27 majors, 37 minors, five graduate programs, and 12 pre-professional programs to approximately 1,300 students in a traditional, residential college setting that is committed to academic excellence, servant leadership, and career development. For more information visit www.tlu.edu.
# # #