HT Mourns the Loss of Dr. John Quill Taylor King, Sr.
Wednesday Aug, 03 2011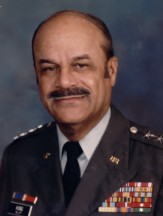 (AUSTIN, Texas) 8.3.11 — Huston-Tillotson University officials are deeply saddened by the passing of Dr. John Quill Taylor King. He served as president of Huston-Tillotson College (now University) from 1965 to 1988, making him the longest serving president.  He joined the Huston-Tillotson faculty as an Instructor of Mathematics and Business Administration immediately after earning his Bachelor of Science degree in 1947.  He rose to the ranks of president after serving as Professor of Mathematics and Dean of the College.
            The King-Seabrook Chapel, completed in 1974, was named in honor of King's civic and professional accomplishments. He earned five degrees during his lifetime and was named HT's Chancellor and President Emeritus.
            During his tenure, he established endowed professorships, including the Marcet Alice Hines Endowed Professorship named in honor of his late wife who served as a member of the faculty for 18 years. He also facilitated new construction projects and campus renovations, increased faculty and staff compensation, and guided the institution to enrollment increases.
Arrangements are as follows:     
On Friday, August 12, 2011 – 5:00 p.m. to 6:30 p.m., Dr. King's body will lie-in-state in the King-Seabrook Chapel, 900 Chicon Street, Austin, Texas  78702. Flowers may be delivered to the chapel before 3 p.m.
On Friday, August 12, 2011 – beginning at 6:30 p.m., a scheduled tribute service will be held in King-Seabrook Chapel.
On Saturday, August 13, 2011 – 10:00 a.m., funeral services will be held at Wesley United Methodist Church, 1164 San Bernard Street, Austin, Texas  78702.