HT's Joseph Reese Captures National Mr. HBCU Title
Monday Feb, 08 2016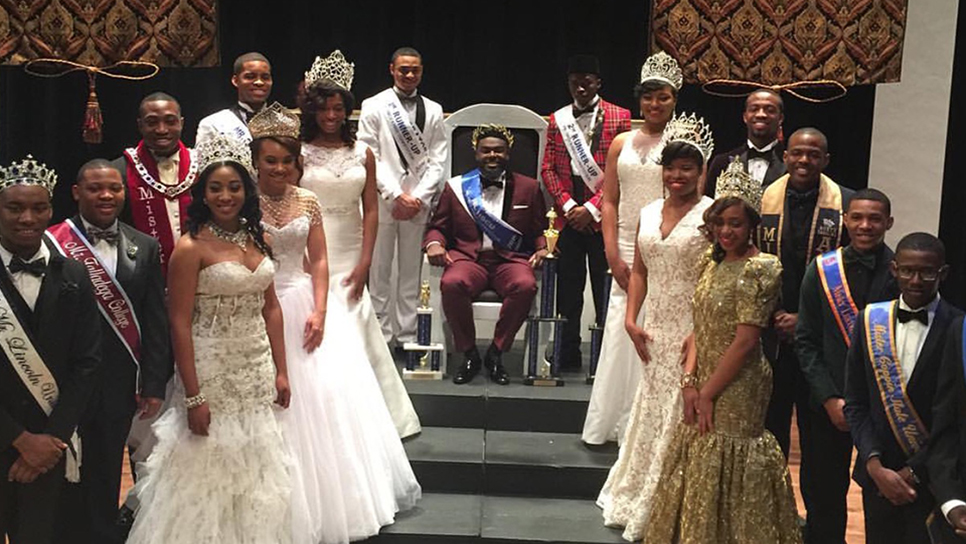 (AUSTIN, Texas) 2.8.16 — Joseph Reese, representing Huston-Tillotson University as the campus King, added another jewel to his crown and earned a place in history when he captured the national 2016-2017 Mr. HBCU title this past weekend.  Reese is the first HT student to earn the Historically Black College and University title during the Kings' Leadership Conference and Competition held in Jefferson City, Missouri.
Reese is a graduating senior from Somerville, Texas.  He is a music education major with his sights set on becoming a recording artist, as well as pursuing his passion of a career as a middle- or high-school band director.  Reese, a tenor in the HT Concert Choir, solidified his first place finish with a vocal performance of "Glory" by Common and John Legend.  "I am very excited about earning the title, Reese said.  I am eager to lift the HBCU brand."
The men's leadership conference held over three days concludes with the kings' competition.  The conference was founded in 2005 in order to celebrate African American males.
Reese is the son of Josephine and the late Dock Reese.
As a historically black institution located in Austin, Texas, Huston-Tillotson University's mission is to nurture a legacy of leadership and excellence in education, connecting knowledge, power, passion, and values. The University offers associate and master's degrees in addition to Bachelor of Arts and Bachelor of Science degrees in more than 19 areas of study.