Richard Oppel Named HT's Interim Vice President for Institutional Advancement
Monday Nov, 10 2014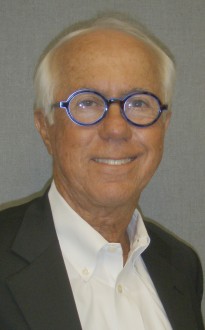 Richard Oppel will become interim vice president for institutional advancement at Huston-Tillotson University on Jan. 1, 2015, HT President and CEO Larry L. Earvin has announced.
Oppel, 71, has served as a volunteer fundraiser and visiting professor of journalism for the past two years at the historically black college of more than 1,000 students.
He will succeed Dr. Roderick L. Smothers, who will become president of Philander Smith College in Little Rock. Oppel will serve in an interim capacity until a new vice president is appointed, said Earvin.
Oppel was a senior vice president of H+K Strategies for three years, following his retirement as editor of the Austin American-Statesman in 2008.  Before joining the Statesman in 1995, he was Knight Ridder Newspapers Washington bureau chief and editor of The Charlotte Observer.