Thank You Tom Joyner 'School of the Month' Donors
Thursday Jul, 31 2014
Thank you Tom Joyner Corporate/Education Donors
Austin Community College/Chef Coi
Brown Distributing Company
Godsey Martin Law Firm
Glazers
Rose 'N Blum
Sterling Vineyards
The University of Texas at Austin/Office of the Vice President for Diversity and Engagement
Thank You Individual Donors
HT's July Tom Joyner Foundation School of the Month push has ended but the campaign continues.  Make your donation online now.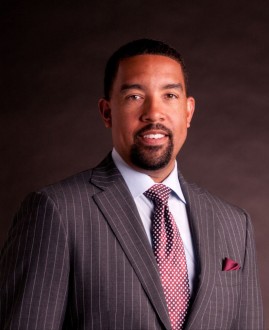 David Godsey is a 1994 graduate of HT and the managing partner of one of the largest African American law firms in the country—Godsey Martin Law Firm. His $5,000 donation supports students like the ones listed below.  Godsey is challenging all HT alumni to give in support of the Tom Joyner Foundation School of the Month Campaign.  Two days to go.
Hear Godsey's message now.
100% of the Contributions Benefit Students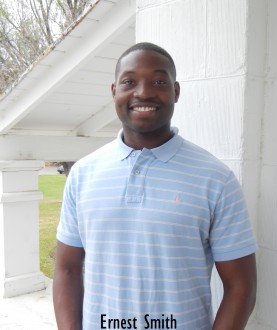 Smith wants to become a  counselor to assist  troubled teens and help them become productive citizens.
At HT, Smith is a member of the Ram's Track team and he also serves as a peer tutor.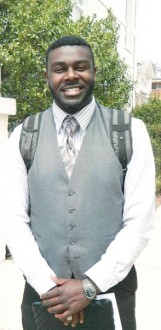 Joseph Reese, a sophomore, music education major from Somerville, Texas, has been named a Tom Joyner Foundation "Hercules Scholar".
Reese is an honor student and future teacher who plans to pursue his passion as a recording artist.
At HT, Reese is a founding member of Men of Valor and Excellence, serves as a section leader for the HT Concert Choir, and mentors at a local community center.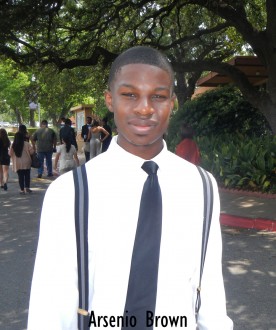 Senior Sociology major
Newark, California
Earlier this morning (7.3.14), Tom Joyner announced Arsenio Brown is the first Huston-Tillotson University Hercules Scholar for July 2014.
Last year, Arsenio was the Junior Class president and president of his chapter of Alpha Phi Alpha Fraternity, Inc. (Delta chapter).  He was also elected president of the Senior Class for 2014-2015.  And, he maintained a 3.53 average!
Perhaps it is his vegetarian lifestyle coupled with the influence of his two older brothers, Broderick and Fletcher (both of whom are attorneys),  that are the forces behind Arsenio's passion to strive and achieve.  According to him, "In order to be successful, your focus has to be so intense people think you're crazy."  He will carry the same intensity into his chosen career as a lawyer.
 The Hercules Scholarship is named after Joyner's father, the late Hercules Joyner, who was a strong supporter of higher education. To be a candidate for the scholarship, students must be male, attend a Foundation "School of the Month", have a grade point average of at least 3.5, and be a campus leader involved in the community with a career goal toward making a difference in the quality of life for his race. The scholars each receive a scholarship grant of $1,500 that is paid directly to their school to help offset their college expenses.
In case you missed it, you can hear Arsenio's announcement on the Tom Joyner Morning Show and listen to the complete radio broadcast at http://www.tjms.com/stream/.  His profile will also be posted online at http://tomjoynerfoundation.org/.   
Give Now Through December 31, 2014
Show your support for HT and help us Help Keep Scholars in School at www.tomjoynerfoundation.org/donate.  Or, mail in a donation to

Tom Joyner Foundation
RE:  Huston-Tillotson University
P. O. Box 630495
Irving, TX  75063-0495
There are many ways to support The Tom Joyner Foundation and America's HBCUs. Click here to learn more:  http://tomjoynerfoundation.org/show-hbcu-love-count-ways/. 
Pictured is Thomas Joyner, Jr. with Huston-Tillotson University Ambassadors.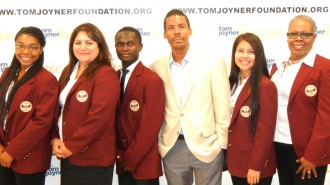 Use your Friends and Family personal page to support the Tom Joyner Campaign.
The Huston-Tillotson University Friends and Family Campaign offers an opportunity for students to take an active role in generating critical scholarship support, in addition to advancing the University in an easy, convenient manner. Obtaining a college degree should be more than a dream for deserving young people. Your contribution enables students with high aspirations to accomplish one of life's most challenging goals:  Earning a college diploma. Show your HT pride and commitment to ensuring access to higher education by making your gift today! Give as an individual, give to a team member, or register your team now to encourage your friends and family to give to HT.

Huston-Tillotson University Named the July 2014
Tom Joyner Foundation School of the Month
Huston-Tillotson University has been named the July 2014 Tom Joyner Foundation School of the Month. Efforts are in place now to launch the July kickoff focused on raising scholarship funds for students attending Huston-Tillotson.
The Tom Joyner Foundation was created to directly support Historically Black Colleges and Universities (HBCUs). Founded in 1998, the Foundation has raised more than $60 million to help keep students enrolled in black colleges. It has assisted more than 14,000 students and worked with more than 100 HBCUs.
As one of the Tom Joyner Foundation 'Schools of the Month,' HT will be promoted by the Tom Joyner Morning Show, a syndicated radio program, and receive those funds raised from listeners, alumni, and other interested parties that month.  The show, airs daily in more than 100 markets around the country and reaches nearly eight million listeners every week.
Tom Joyner, a long-time supporter of Huston-Tillotson, received the University's honorary Doctor of Humane Letters degree in 2011. In 2005, as a "School of the Month," the Foundation raised more than $200,000 in scholarships for deserving HT students.
"Huston-Tillotson is committed to ensuring that students have viable options to pay for their education," said HT President and CEO Larry L. Earvin, Ph.D.  "This campaign allows everyone to join in the fundraising efforts for deserving HT students."
Huston-Tillotson was established after the 1952 merger of Samuel Huston College and Tillotson College that formed Huston-Tillotson College.  The merged institution became one of the largest Protestant institutions west of the Mississippi River.  In 2005 the institution moved to University status.  Huston-Tillotson University is the oldest institution of higher education in Austin, Texas.
Discover HT at htu.edu.