HT Receives $900,000 Empowerment Against Drugs and HIV/AIDS Grant
Monday Oct, 14 2013
(AUSTIN, Texas) 10.14.13 — Huston-Tillotson University (HT) has received a $900,000 grant from the Substance Abuse Mental Health Services Administration (SAMHSA) to support a Substance Abuse and Human Immunodeficiency Virus / Acquired Immunodeficiency Syndrome (HIV/AIDS) Prevention project.  The HT Campus-Community Empowerment Against Drugs and HIV/AIDS Project will collaborate with community partners to target African American and Latino young adults between the ages of 18 and 25 on the HT campus and in the surrounding neighborhoods in order to provide prevention information.  The project includes peer-led evidenced-based substance abuse and HIV prevention strategies, programs, policies, and practices to enhance prevention efforts on campus and in the surrounding community to prevent and reduce underage drinking, high risk drinking, illicit drug use, and the transmission of HIV due to unsafe and unprotected sex among this population. In addition, evidenced-based programs that target individual behavior and environmental prevention strategies that can change the community environment, culture, and norms on the campus and in the surrounding neighborhoods will be targeted.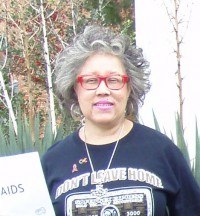 "The project will provide the impetus to support a self-sustaining culturally and age appropriate environmental and peer-based prevention program to empower youth and young adults to behave responsibly when it comes to substance use and sexual behavior," said Principal Investigator and Project Director, Debra L. Murphy, Ph.D., M.P.H.,  (left) Professor of Psychology at Huston-Tillotson University. 
This initiative will bolster the University's ongoing campus-community collaborative efforts to improve the overall mental and physical health and well being of the Huston-Tillotson students and residents in the surrounding underserved community.  Crime and health indicators in East Austin are disproportionally high with young African Americans and Latinos reporting HIV in 2012 at higher rates according to the Austin/Travis County Health Department.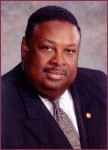 "Our aim is to create a campus environment whereby students are equipped with information," said HT President Larry L. Earvin, Ph.D. "The student peer-to-peer element of the initiative strengthens the impact of the message."    
Huston-Tillotson University is a leader in the establishment of a safe environment in which to live and learn.  HT's Tobacco Free Initiative resulted in the University becoming the first tobacco free university in Central Texas and historically black institution in 2011.