Jeff G. Wilson Named Dean of Huston-Tillotson's University College
Monday Sep, 16 2013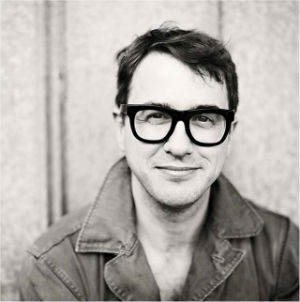 (AUSTIN, Texas) 9.16.13 — Jeff G. Wilson, Ph.D. has been named the Dean of the University College at Huston-Tillotson University. Wilson will be responsible for ensuring student persistence toward graduation.
Wilson was formerly Assistant Dean of the College of Science, Math and Technology at the University of Texas in Brownsville, where he was also an Assistant Professor of Environmental Science. 
"I am thrilled to join the Huston-Tillotson family. Our students and faculty here at HT are well positioned to make a deep and lasting impact on education in Austin and across the country," Wilson said. "Huston-Tillotson's deep historical links with the East Austin community present an opportunity to engage our students in research that will ultimately uplift the sustainability, health, and well-being of this emerging and vibrant community. Ultimately, we hope to enhance our students' success, retention and graduation such that our students walk off of campus poised to make positive ripples in society."
Wilson is recognized as an expert in the fields of Environmental Science and Environmental Health. He completed his post-doctoral work at Harvard, and holds a doctorate in Environmental Science from the University of Canterbury.  Over the course of his 13 years in higher education, he has been active in both research and teaching. He is a recipient of the University of Texas System's highest teaching honor, The Regents' Outstanding Teaching Award. He has authored dozens of articles in the area of environmental science and health and has received National Science Foundation funding for work on enhancing graduate studies and retention amongst underrepresented groups."
Wilson is also Executive Director of The Dumpster Project, a registered Texas nonprofit focused on transforming sustainability education. Over the course of a year, The Dumpster Project will convert a used dumpster into a fully sustainable American home, complete with solar panels, water filtration, a shower, kitchen, and even a flat-screen television. The project is led by Wilson and a multi-disciplinary team of designers, academics, and students from area and regional universities.  As part of the project, Wilson will play 'Professor Dumpster, a character similar to 'Billy Nye the Science Guy'. In this role he will promote Science, Technology, Engineering, and Math (STEM) education focused on sustainability in an engaging way to K-12 students. The Dumpster Project launches this fall in Austin.