Noted Chemist, Kwesi Amoa, Joins HT's Faculty
Monday Sep, 09 2013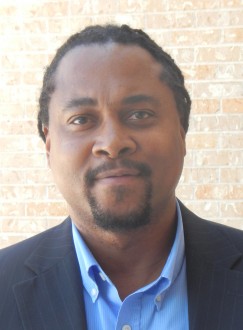 (AUSTIN, Texas) 9.9.13 — Kwesi Amoa, Ph.D. joined the Huston-Tillotson University faculty as Dean of the College of Arts and Sciences.  Amoa will guide the Educator Preparation, Kinesiology, Humanities and Fine Arts, Mathematics, Natural Sciences, and Social and Behavioral Sciences departments that are housed within the College of Arts and Sciences.
Amoa is a skilled organic chemist. His research over the years has focused on 1) isolation, synthesis, and characterization of natural products; 2) synthesis of anti-viral and anti-carcinogenic agents; 3) environmental chemistry – detection of toxic substances in soil and water; and 4) chemical education. He is also an expert in the development and delivery of online content.
Since 1999 he has been a member of the largest professional society of chemists—the American Chemical Society (ACS). From 2004-2005, he served as Chair for the New York ACS Brooklyn Subsection, and from 2010-2013 he chaired the ACS Environmental Committee.  He is also a member of the National Organization for the Professional Advancement of Black Chemists and Chemical Engineers (NOBCChE). From 2010 – 2012, he served as peer reviewer for the Journal of Chemical Education and in 2009, Amoa served as a chapter reviewer for McGraw Hill Publishing Company. In 2007, Amoa was a Faculty and Student Team Fellow at Brookhaven National Lab where he developed small molecules to be used as tracers in radio-chemistry.
Amoa is a published author of both print and electronic applications. In 2012, he published "Nitration of p-Anisaldehyde: The Effect of Temperature on Product Distribution A Laboratory Demonstration" in The Chemical Education. In addition, he co-authored "Laboratory Experiments in Chemistry for Health Professional" 2nd Edition. He had a guest appearance on National Geographic's – "Escape from New York: A Doomsday Preppers Event" that aired in Dec. 2012.   Amoa was named a winner of the 2012 Fulbright Specialist Award.
He is the founder and director of KemSolutions, an online video service that explains chemical concepts. To date, his work has more than 800,000 views on YouTube. 
Amoa received his Bachelor of Science and Master of Arts degrees in chemistry from Fisk University in 1990 and 1991, respectively. He earned his doctorate in organic chemistry from Howard University in May 1996. In addition, he has certifications from the Wharton School of Business in Integrating Finance and Marketing and Finance and Accounting for Non-Finance Managers.