HT Campus Community Holds Prayer Vigil for Student
Wednesday Dec, 07 2011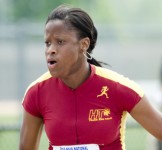 (AUSTIN, Texas) 12.7.11 —  Huston-Tillotson University faculty, staff, and students are holding prayer vigils during this holiday season for one of their students.  Junior Fatima Barrie from Katy, Texas, is hospitalized and experiencing severe trauma as a result of a stabbing incident that occurred in the downtown Austin district this past weekend. A prayer vigil will be held on Thursday, Dec. 8 at 11 a.m. in King-Seabrook Chapel, 900 Chicon Street.
"The safety and well being of students are top priorities during their college transition years," said Huston-Tillotson University President Larry L. Earvin. "We are troubled when one of our own is harmed and ask the community to be mindful and prayerful for the student and her family during this difficult period."
University officials are supporting law enforcement officers in their efforts to complete the investigation of the incidents surrounding the stabbing.