Office of Residence Life
Learn what Huston-Tillotson University is doing as we work to reactivate campus for the Fall 2021 semester, and how you can help keep yourself, and your family and friends, safe and healthy by visiting the Safe and Healthy Rams website for guidance and updates.
Welcome HOME Huston-Tillotson University!
We look forward to providing our students an outstanding living and learning environment while attending HT. The main objective of Residence Life at HT is to provide an educational and supportive living environment that will encourage academic, cultural, and social development. We encourage our students to meet new people, share personal experiences, and get involved in the residential community and throughout campus.
Housing applications will close on July 31, 2021.
Allen-Frazier Residence Hall
(Female Housing)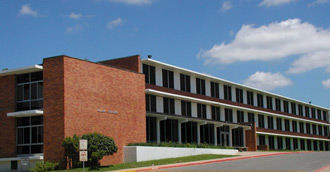 Allen-Frazier Residence Hall provides housing for female students. It features a wing of traditional, semi-private bedrooms with a sink in each room, and the general/community bathrooms, and a wing of two-bedroom suites with a bathroom in each suite. Furniture is built in and floors are tiled. Suites and private rooms are priced higher than traditional rooms.
Beard-Burrowes Residence Hall
(Male Housing)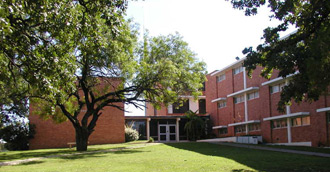 Beard-Burrowes Residence Hall provides housing for male students. It has the same features as Allen-Frazier, however, this facility also has tennis, basketball, and volleyball courts.
Both residence halls feature snack machines, free washers and dryers, kitchen, lobby monitors, TV lounge, wireless computer access, controlled security access, and a computer laboratory.
Huston-Tillotson University is a Profanity and Tobacco Free Campus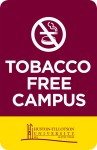 Personal Items Liability
Your University residential living experience, like your home, requires forethought about protecting personal belongings. Since HT assumes no liability for personal items that are lost, stolen, or damaged, students are strongly encouraged to purchase renter's insurance to protect their belongings.
The University does not recommend or endorse any individual insurance company. However, the National Student Services, Inc., is an example of a nationwide student property insurance company.
We strongly urge all students and their families to contact their insurance agents, check homeowner's policies, and to consider purchasing renter's insurance.
Storage
HT does not provide storage of students' personal belongings at any time. Students are strongly encouraged to store items at an off-campus, reputable storage company. Off-campus storage is at the students' risk as HT does not recommend or endorse any company.
Fall residential students may keep belongings in their assigned room over the winter break at their own risk if they will be residents in the spring. Expensive items such as computers, stereos, and televisions, etc. must be taken home over the break or stored at a reputable facility.
Safety and Security
Do not leave room doors unlocked.
Do not prop open front doors to buildings or let anyone without a key or access card enter the building after you.
Do not allow anyone into the building if they are not your visitor and have not been properly signed in during visitation hours.
Immediately report persons excessively loitering around the building to Campus Safety.
Do not give friends your room key.
Do not walk alone after dark, and whenever possible, travel in groups.
Communicate with your roommate. Let your roommate know where you are going and with whom you are traveling. Establishing a buddy system is vital with regards to personal safety. Also, talk to your roommate about personal safety concerns you may have.