Department of Natural Sciences & Mathematics
Student Activities
None listed on current site.
JAMP @ HT
First-time Freshmen, become a JAMPer Start preparing for Medical School NOW!
JAMP, the Joint Admission Medical Program
How to become a JAMP Student
First, the student who graduates from high school or a home-schooled program must enroll, for the fall semester immediately following graduation, at one of the public or private participating colleges or universities.
As a senior in high school the student must:
Apply for admission to one of the participating universities
Take the SAT or ACT and earn a score not less than the mean for the State of Texas and provide the scores to the participating University.
Complete and submit the Free Application for Federal Student Aid (FAFSA) and be eligible to receive a Pell Grant in the student's freshman year of college
Student Benefits
A scholarship each semester beginning in the spring semester of the student's sophomore year of college.
A stipend to attend summer internships following the student's sophomore and junior years of college at one of the participating medical schools.
Mentoring and personal assistance to prepare for medical school while attending college.
Admission to a Texas medical school if all program requirements are met.
A scholarship to attend medical school.
As a freshman in college the student must:
Complete at least 27 hours of undergraduate credit during the freshman year with a 3.25 GPA or higher and 3.25 GPA in science courses. (No more than 3 hours of AP credit can be counted toward this requirement).
JAMP defines "freshman year" as the first fall and spring semesters after graduation from high school.
A student may begin the online application on May 1st of their freshman year and must submit the completed application no later than September 30 (Fall semester of sophomore year).
Contact Info
JAMP Faculty Advisor
Kathy Schwab, Ph.D.
kwschwab@htu.edu
512.505.3103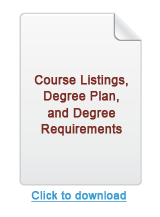 Faculty