Dr. Amanda M. Masino
Dr. Masino's research background includes work in cell biology, genetics, and developmental biology. As an undergraduate at Texas A&M University, she studied chromosome rearrangements and their contribution to speciation. She completed her doctoral research detailing the genetics of early heart development at the University of Texas Southwestern Medical Center, then investigated cardiac stem cell biology at the University of Washington before joining the HT faculty in 2011. Her current research investigates the genetic diversity of microbial populations.
Dr. Masino leads a National Science Foundation-funded program that infuses student research training into HT's Natural Science curriculum. She directs the STEM Research Scholars program, which provides science, technology, engineering and math majors with mentored undergraduate research experiences. She also serves as faculty advisor for JAMP (the Joint Admissions Medical Program) and the HT chapter of MAPS (Minority Pre-Medical/Pre-Health Association). 
Dr. Masino is a proud member of HT's Environmental Studies faculty. She  advances environmental education by blending environmental science and community action. She is Co-Director of the Dumpster Project, an education initiative that is transforming a used trash dumpster into a sustainable home as a K-16 environmental education platform and public engagement tool. She co-advises HT's environmental student group Green is the New Black with Karen Magid and Dominique Bowman, and co-founded the Building Green Justice Forum, a conference series that highlights local environmental justice issues.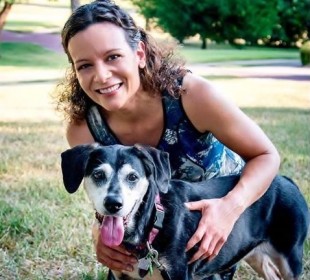 Info
Role: Associate Professor of Biology
Phone: 512.505.3148
Email:
ammasino@htu.edu
Office: D-L 202