Religious Life
Welcome
Welcome to the Center for Religious Life and Campus Ministry on the Huston-Tillotson University campus. At Huston-Tillotson University we are a diverse mixture of people from diverse backgrounds; therefore, we seek to minister on the HT campus in the spirit of ecumenism rooted in God's love.
Huston-Tillotson University is a church-related institution affiliated with The United Methodist Church and the United Church of Christ. We are an institution built on Christian principles and proudly affirm the tradition on which we stand. We, in the spirit of ecumenism, affirm the faith practice of other religious traditions and willfully explore with others the place of God in our lives and our world. As we explore the diverse religious and spiritual practices of the world, we do so celebrating our commonness and respecting our differences as we seek to produce a world likened unto heaven.The role of Religious Life and Campus Ministry is to aid the student in the growth process as we at Huston-Tillotson University seek to develop the student from a holistic perspective, intellectual, emotional, social and spiritual. Ours is not to proselytize but to meet students where they are and gently invite them to grow. If you like meeting great people through Godly fellowship, being challenged in your life's journey or just having 'good ole wholesome fun', get involved with Religious Life and Campus Ministry.

Meet the University Chaplain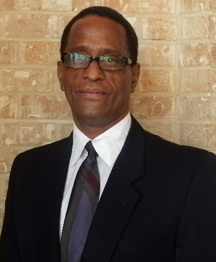 Reverend Donald E. Brewington has served as the University Chaplain at Huston-Tillotson University since 1992; he also serves as adjunct professor in the Department of Philosophy and Religion. He received a Bachelors of Arts Degree in Teaching with a Speech Major from Sam Houston State University in Huntsville and a Master of Divinity from Interdenominational Theological Center: Morehouse School of Religion in Atlanta. He has served as President of the National Association of College and University Chaplains. He also is a member of a number of other professional organizations, and is active in the Austin community.