Facility Reservations
Welcome to the Huston-Tillotson University Facility Reservation pages of the Web site. We trust that you will find pertinent information about HT facilities and accommodations to help you make your reservation decision.
The sections below contain policies and procedures, diagrams of classroom and auditorium spaces, prices, and the necessary forms to secure the space you require. A link to downloadable forms is also available for your convenience. If after reading the information, you are interested in holding your next event on the HT campus, a $150 security deposit will be required in order to secure the date.
The following administrative fees are to be paid prior to the event along with security deposit:
Janitorial services will be secured at the rate of $75.00 per event.
Technical services will be secured at the rate of $18.00 per hour.
Security services must be provided for all events at the rate of $40.00/officer/hour.
A review of the reservation steps is as follows:
Review the information here and download the reservation forms.
Contact Events Managements to determine if the required date is available.
Schedule a tour with Events Management after you have reviewed the reservation information and it has been determined that the date is available.
Fill out and return the necessary forms.
Mail the security deposit to receive confirmation of your reserved space.
Follow up with Events Management prior to your event.
Ensure that your liability coverage for your event has been forwarded to Events Management.
Mail the final payment one week prior to the event.
Hold your event.
Complete the post event survey.
Use of University Facilities
Your request to reserve a facility on the Huston-Tillotson University campus will be processed by Events Management, depending upon the type of event. Facilities are rented on a first come, first served basis, based upon receipt of the security deposit and other necessary paperwork, as required. Requestors will receive a packet outlining the procedure for securing a facility.
Facility Reservation Word and PDF Files
Chapel Use Guidelines
Chapel Use Guidelines (PDF)
Event Survey
Event Survey (PDF)
Facility Reservation Form
Facility Reservation Form (PDF)
Facility Reservation Packet (PDF)
Facility Setup Diagram
Facility Setup Diagram (PDF)
King-Seabrook Chapel Seating Chart (PDF)
Lighting and Sound Policy PDF
Rules for Reservations
Online Payment
Click on the "Donate" icon to make your facility reservation payment. (We except cashiers check, money order, and credit card payments only.)

Film Companies and Movie Location Scouts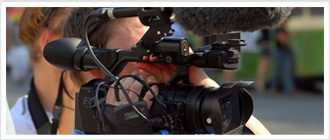 The University supports the Central Texas movie and film industries and is pleased to accommodate requests to shoot scenes on campus. Please review the above steps if you are interested in HT space. Contact Events Management to schedule a time to review and take pictures of the space you are scouting.
Non-Profit Organizations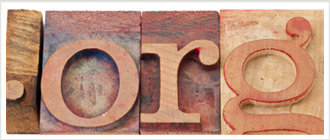 The University is pleased to support the programs and initiatives of non-profit organizations. However, the University's relationship with auxiliary enterprises such as Ala Carte Menu Services, Inc. catering and facilities does not permit the absorption of charges incurred by outside individuals or groups. Individuals or groups booking space on campus will be responsible for catering, security, janitorial service, technical support, and overtime charges associated with the event.
Booking Space Through Faculty and Staff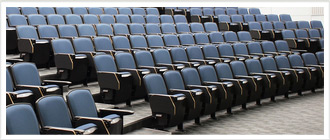 Huston-Tillotson University faculty and staff are actively involved in the community and are approached to book rooms and spaces on campus for meetings and events. In many cases, classroom instruction is tied to a campus event or a reciprocal relationship exists between the faculty/staff and the organization seeking space on campus. In those cases, it is the faculty's and/or staff's responsibility to ensure that the required paperwork has been filed with Events Management. If you have scheduled an event on campus through an HT faculty or staff and the event is not on file with Events Management, you will not be permitted to hold your event on campus. You are asked to avoid this scenario by ensuring that your event has been scheduled properly.