Dr. Steven Edmond
Education
University of Sarasota; Doctor of Business Administration (DBA) – International Business
Texas Southern University; Master of Business Administration (MBA) – Accounting
University of Louisiana – Lafayette; Bachelor of Arts (BA)
Bio
Steven Edmond is the Dean of the School of Business and Technology at Huston-Tillotson University in Austin, Texas.  He holds the doctorate in International Business and a MBA with a concentration in accounting.  He has more than two decades of teaching and administrative experience at the college and university levels. 
Edmond's international travel experience extends to over forty countries on five continents.  As a scholar, his research interests focused on "Expatriate Failures of Managers of U.S. Firms in Mexico" in which he has published on that topic.  Additionally, Edmond was a Visiting Professor of International Business in Monterrey Tech in Mexico City, Mexico, for one year where he taught in the MBA program.  He was also the recipient of the Exxon Mobil International Faculty Development Fellowship.  This fellowship enabled Edmond to attend a series of seminars (two weeks) in Budapest, Hungary, and Prague, Czech Republic.  In 2003-2005, Edmond was part of a research project with the objective of exploring the lives of the Afro Latinos in Mexico and Costa Rica.  Following a series of international research field trips, Edmond and other faculty members at Huston-Tillotson University created an Afro-Latino Studies course. 
In 2007, Edmond co-authored a proposal with the Mississippi Consortium for International Development, Mississippi Valley State University, and the African Methodist Zion University in Liberia.  Edmond was the Project Training Coordinator of this proposal project.  He coordinated a "Train the Trainer" workshop in Monrovia, Liberia.  Trainers were provided information on how to teach Liberian women entrepreneurs the skills and knowledge needed to make their business successful.  In addition, Edmond assisted in establishing a community bank in Monrovia.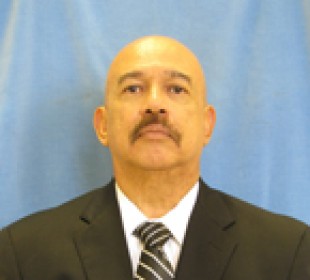 Info
Role: Dean of the School of Business & Technology/Professor of Business Administration
Phone: 512.505.3131
Email:
sbt@htu.edu
Office: A-L 312