Dr. Michael Hirsch
Dr. Michael Hirsch is a Professor of Sociology.  He received his Ph.D. in Sociology from the University of Texas and received his undergraduate and Masters degrees in Sociology from the University of Wisconsin – Milwaukee.  He was trained as a generalist and has published in numerious areas including drug use, program evaluation, gerontology and expert witness testimony.
Dr. Hirsch was the President of the Association of Applied and Clinical Sociology in 2011 and was President of the Missouri Sociological Association in 1996.  Dr. Hirsch served as the Mayor of Fayette, Missouri from 1998 – 2003.
Dr. Hirsch is currently doing research on Russian Cosmonauts and on individuals who claim to have encounters with ghosts.  His is active in numerous community organizations and currently serves as the President of the Board of Directors for Save Town Lake and is the President of the Hancock Neighborhood Association.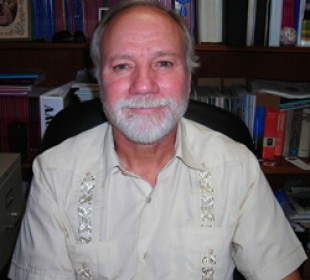 Info
Role: Director of the Adult Degree Program/Professor of Sociology
Phone: 512.505.3125
Email:
mlhirsch@htu.edu
Office: J-M-201