Intercollegiate Athletics
Sports Medicine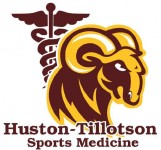 Mission:
Huston-Tillotson University Sports Medicine Program is committed to maintaining the overall well-being of our student-athletes both on and off the field.  We will maintain a professional healthcare facility that employs balanced techniques in the prevention, treatment, and rehabilitation of athletic injuries to provide the highest standard of care, implement prudent decisions, and facilitate learning by all.

_________________________________________________________________________________________________________________________________________________
 Huston-Tillotson University Department of Athletics
 Drug & Alcohol Education and Testing Policy
 Ultimately, the health and well-being of our student-athletes is the number one priority.   The goal of the Drug & Alcohol Education program is to deter our student-athletes from using life-altering drugs and alcohol by educating our department to encourage healthy decisions to insure a level playing-field for all involved.  Testing is performed to add reinforcement to these goals, and treatment is the preferred outcome over punishment, although that final lesson is implemented if needed.
 To review policy, click below:
 Drug & Alcohol testing program
_________________________________________________________________________________________________________
Medical Forms
All student-athletes must complete the online HT Athletics Forms  and submit copies of both sides of their completed physical and insurance cards BEFORE participating in ANY practice, conditioning, or competition.  Incomplete packets will not be accepted. Physicals must be completed every 13 months.  Copies of the insurance card may be uploaded into the online forms in .jpg or .pdf  format (photo or scanned file) , but physicals must be submitted to the ATR for review.
Health Insurance
————————————————————————
All HT students are required to carry health insurance.  HT will purchase this insurance for students and add the expense to the student's bill unless the student provides proof of alternative insurance by the opt-out date.  This HT-purchased insurance does NOT cover athletics injuries, so an additional rider insurance policy (a supplemental policy which rides along on top of the basic) would need to be purchased. Any student-athlete who uses this insurance can get a copy of their ID card by following the link here:   
Any student-athlete carrying alternative insurance, such as that for a dependent on a parent's policy or an insurance policy purchased by themselves for themselves, should check to ensure that it covers injuries or conditions caused by participating in athletics.
The HT Athletics Department does not carry insurance for athletes, so the student-athlete is responsible for all expenses (co-pays, deductibles, fees, payments, etc) resulting from any services performed by any physician or office, even if it is required by HT to acquire clearance to play.
_________________________________________________________________________________________________________________
Student Athletic Trainer Program
 The Student Athletic Trainer Program is an extracurricular activity on the campus of Huston-Tillotson University.  HT Student Athletic Trainers work under the direction of the Head Athletic Trainer and assist in providing quality healthcare to student-athletes.  SATs assist with care, prevention, treatment and rehabilitation of athletic injuries during their coverage of practices and games, and learn operation and management of a healthcare facility as a business.  The SAT program is beneficial to those majoring in Human Performance, Kinesiology, Pre-Med, Pre-PT/OT, and pre-Nursing, as well as Education, Business, or IT anticipating working with athletics or Physical Education.
Here at HT, our SAT Program goals are:
to promote the field of Sports Medicine,

to encourage active participation, personal responsibility, and teamwork,

to provide optimal hands-on opportunities,

to maximize educational opportunities for our SATs, both here and beyond, and

to provide a professional network of connections to healthcare providers in and near our field. 
The Student Athletic Trainer Program offers an abundance of opportunities for students to gain valuable knowledge and experience, and assistance in pursuing post-graduate applications for Master's level programs offered at Universities where they can complete requirements entitling them to sit for the state licensure exam. 
 DO YOU HAVE WHAT IT TAKES?  We all like to think we can do what it takes to make our dreams come true, but realistically think about how hard a struggle it might be to fit into this demanding profession!  Student Athletic Trainers are self-motivated, honest, detail-oriented, responsible, inquisitive individuals.  They possess leadership skills and high ethical standards, as well as organizational skills and punctuality born of self-discipline and self-control that must be professional in appearance and demeanor in messy, loud, and crisis situations.  Do other people describe you this way?  They maintain a 3.25 overall GPA while working 15-20 hrs/wk in the ATR, balancing academics, family, finances, and their own health through attention to detail and endurant diligence.
If you are interested in joining the HT Student Athletic Trainer Program, please contact the Athletic Trainer. You will need to submit a transcript, 2 reference letters, complete a CPR/First Aid class (offered after acceptance), have a physical in the last 13 months, be in good standing with HT and all staff of the Athletics Department, and complete the interview selection process.
Student Athletic Trainer Application
 _________________________________________________________________________________________________________________
Medical Services Offered By
Stephen M. Pearce, MD
1015 East 32nd Street, Suite101
Austin, TX 78705
P: 512.477.6341   F: 512.477.1148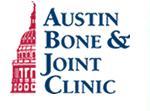 Dr. Mark Hutchens, MD
Texas Family and Sports Medicine
3200 Red River Street, Suite 201
Austin, Texas 78705
P: 512.473.0201   F: 512.473.0202 
Dr. Deborah Logan
Logan Chiropractic and Wellness Center
9800 N. Lamar Blvd, Suite 140
Austin TX 78753
512-873-9355
3906 N Lamar Blvd
Austin, TX 78756
512-861-8040
7am-11pm, free parking
Contract Sports Medicine Services
512-426-1178