Judge Ronnie McDonald To Receive the Tower of Light Award
Monday Feb, 25 2013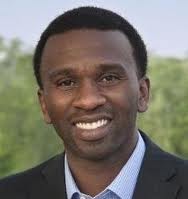 (AUSTIN, Texas) 2.25.13 — Political leader Ronnie is a recipient of Huston-Tillotson University's 2013-2014 Tower of Light Award.  He will be honored at this year's Decennial President's Mankind Assisting Students Kindle Educational Dreams (MASKED) Gala. The black-tie affair is scheduled for Saturday, March 2, 2013 at the Sheraton Austin Hotel at the Capitol, 701 East 11th Street, at 6 p.m.
McDonald is a native of Bastrop and a former County Judge. He made Texas history as the youngest person to be elected the position of county judge. After receiving his bachelor's degree in political science and management from Texas A&M, McDonald pursued his career in politics by working for former State Comptroller John Sharp, eventually serving as executive assistant over the development of the Family Pathfinder program, which has been recognized by former Presidents Bill Clinton and George W. Bush. Also during the 2011 Bastrop fires, he was placed in the national spotlight for his leadership efforts. He now has his eyes set on a seat in Congress. 
Rhythm and blues performers After 7 and Grammy-award nominee Miki Howard will headline the gala.  Popular pop and R&B artist "Babyface" Edmond organized his brothers, Melvin and Kevon, as After 7 in 1987 along with Keith Mitchell.  The trio hit the charts with their self-titled debut album with hits such as "Heat of the Moment," "Can't Stop," and "Ready or Not."  In addition, "Nights Like This" from the Five Heartbeats soundtrack also made them popular. Grammy-award nominee Miki Howard will emcee the gala and perform during the evening of dining and dancing.  Howard, whose parents were gospel singers, acquired a love of music at an early age.  Her first single from the "Come Share My Love," release hit the R&B top ten charts, reaching number five. She later reached number one on the charts with "Ain't Nuthin' in the World" followed by "Love under New Management," for the number two spot.  She also shared Billie Holiday memories with a recording of Miki Sings Billie and earned her Grammy nomination for "Three Wishes" before releasing "Miki Sings the Classics" and "Private Collection."
This year's gala marks the tenth year for the event that has generated more than one million dollars for the University and featured up close and personal performances from artists such as Regina Belle, Will Downing, Johnny Gill, Jennifer Holliday, Kenny Lattimore, Najee, and Pieces of a Dream.  In addition, celebrity guest appearances from Earvin "Magic" Johnson, Judge Mablean Ephriam, and Emmanuel Lewis have headlined the University's signature event.
The all-star line up of musical talent also features the HT Jazz Combo, under the direction of Javier Stuppard, and graduates from the Jazz Combo who formed Soulkitchan to round out the evening's entertainment in addition to the silent auction and Parade of Masks competition.
Community leader, political activist, businesswoman, and alumna Bertha Sadler Means was named the Honorary Chair.  Means, a 1945 graduate of Tillotson College, a predecessor institution to Huston-Tillotson University, is a pioneer and accomplished HT graduate with deeply-rooted ties to the Austin community. "I'm confident that the community will join me in supporting not just the gala, but Austin's oldest institution of higher education," Means stated. "As someone who lived during a period of segregation and fought for educational access to anyone seeking a college degree, I can't think of a more worthy and just cause."
To date, sponsorships are as follows: Platinum sponsors:  Institute for Professional Development | The Mitte Foundation | Time Warner Cable of Austin | Wells Fargo Bank.  Gold Sponsors:  George Brothers Kincaid & Horton, L.L.P. | Seton Healthcare Family | The University of Texas at Austin/Office of the President and Office of the Vice President for Diversity and Engagement | University Federal Credit Union (UFCU).  Silver Sponsors:  GSD&M | Austin Coca-Cola Bottling Company | Henna Chevrolet | Sterling Acura of Austin.  Bronze Sponsors:  Arnold Oil Company | Austin Cab Company | Austin Energy Services | Better Dreams Mattress Company | Dr. and Mrs. Don W. Brown | Capitol Partners, Inc. | Donna D. Carter | J.E. Dunn Construction | Dr. Larry L. Earvin | Graves Dougherty Hearon & Moody | Greater Texas Federal Credit Union | Sandra L. Griffin, Esq. | Albert Hawkins | Huston-Tillotson University International Alumni Association | ImageNet Consulting | Trennis Jones | Krause & Associates, L.P. | Lee Tilford Agency | Paul J. Legris | Dr. and Mrs. C. Mark Melliar-Smith | Terrance D. Grant-Malone | Kathryn S. Page | Prosperity Bank | Regions Bank | St. James' Episcopal Church | Scott Schmidt and Dr. Carol McDonald | Sodexo | David A. Talbot, Jr. | Texas Methodist Foundation | A. Leon Thompson, Jr. | Yellow Cab Austin
Huston-Tillotson University recently celebrated its 137-year anniversary, is experiencing its highest enrollment, and is in the final stages of campus renovations to the library and communication center.
Guests may purchase their admission for $125 and sponsors may secure seating at one of the sponsorship levels by visiting www.htu.edu or calling 512.505.3073. A mask is required.