Speakers for Commencement and Honors Convocations Named
Monday Apr, 16 2012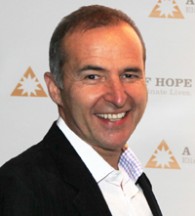 (AUSTIN, Texas) 4.16.12 — Social entrepreneur and investor Philip Berber will render Huston-Tillotson University's Commencement address on Saturday, May 5 at 8:30 a.m. during the convocation on the campus at 900 Chicon Street. In addition to the conferring of degrees for the 2012 graduates, HT's Class of 1962 will be honored at the graduation ceremony and throughout the Reunion Weekend 2012 activities.  Students who earned high academic honors and placement on the Dean's List and Honor Roll will be recognized at the annual Honors Day Convocation on Friday, May 4 at 10 a.m. in King-Seabrook Chapel. Attorney David L. Godsey, Sr., Class of 1994, and a former Student Government Association President, will render the Honors Convocation address.  Both programs will feature the HT concert choir and jazz ensemble, under the direction of Dr. Gloria Quinlan and Mr. Javier Stuppard, respectively. 
Berber founded a series of start-ups during a 20-year entrepreneurial journey that led to the establishment of his current venture.  He sold his Internet brokerage company CyBerCorp to Charles Schwab in 2000 to form, along with his wife Donna, A Glimmer of Hope.  The social vendor and non-governmental organization (NGO) helps lift women and children out of extreme poverty in Ethiopia. To date, A Glimmer of Hope has helped to impact more than 2.5 million lives in rural Ethiopia by constructing more than 4,000 water projects, 335 school buildings and 170 health facilities, and distributed more than 17,000 micro-finance loans. Berber is currently involved with Circuit of the Americas, the motor sports and entertainment facility being built in Austin, for the Formula One race and events. He was recently awarded Huston-Tillotson University's inaugural Tower of Light Award. They also expanded their philanthropic efforts to support underprivileged children in East and South Austin.  Their local efforts include educational, mentoring, athletic, cultural, and life-skills initiatives, and support of the HT Center for Science, Technology, Engineering, and Mathematics (STEM) Success that houses the Austin Pre-Freshman Engineering Program (AusPrEP) and Saturday STEM Academy for local middle and high school students.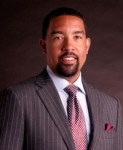 Godsey started in a career as an insurance claims adjuster after graduating from Huston-Tillotson and, along with his business partner, has successfully built the largest African-American owned personal injury law firm in the State of Texas.  He earned his law degree from Texas Wesleyan School of Law in Fort Worth, Texas.  As a law student he was initiated with honors into the Delta Theta Phi Law Fraternity.  He was the first African-American student at the law school to serve as vice president of the Moot Court Honors Society and he was the first African-American to earn the honor as the first Oralist in the school-wide Moot Court Competition.  After graduating from law school in 2004, Godsey became a partner at The Jackson Law Firm in Dallas, Texas, where he was responsible for leading the plaintiff's personal injury section of the firm. Godsey and his childhood friend, Justin Martin (also a former HT student) started what is now Godsey-Martin Law Firm, P.C. in Dallas, Texas. He has also held various regional positions within Kappa Alpha Psi Fraternity, Inc. 
For more information about Reunion Weekend, honors or commencement convocations, call 512.505.3073. Convocations are open to the public.