Center for Academic Innovation and Transformation
Training Material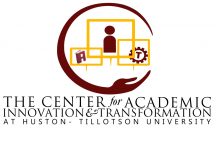 Huston-Tillotson University has a mission to provide its increasingly diverse student body with an exemplary education that is grounded in the liberal arts and sciences, balanced with professional development.  Our vision is preparing leaders in a connected world where diversity of thought matters.
Training Materials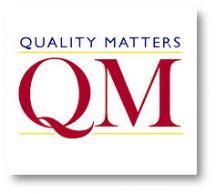 A founding principle that continues to drive Quality Matters is the need for QM Standards to reflect current academic research on effective learning. The initial standards and subsequent modifications have been based on the insights of teams of experienced online instructors and instructional designers and on the best practices standards promulgated by accrediting bodies and national and international organizations. In addition, the QM Standards have been examined for consistency with the conclusions of the educational research literature regarding factors that increase learning and engagement and that improve learner retention rates.
QM Research is focused on curating and supporting research studies related to the impact and use of the Quality Matters model. Literature reviews to inform members of the Rubric Committees in their effort to assure that the Rubrics remains current with the research are also an important component of QM Research activities. If you are looking for guidance on conducting QM-focused research or finding studies to support the use of QM, we recommend starting with the resources listed in this section.
Visit the Center for Academic Innovation and Transformation for a QM Higher Ed Workbook.  The annotations are highly beneficial to applying QM's 8 Standards to course design. (source:  Quality Matters)