Dr. Shirley Bleidt
Dr. Bleidt began her career in education working for the Alice Independent School District. She held positions of Grade 5 Teacher, Title 1 K-5 Reading Teacher, Grade 9 Reading Teacher, and Quality Assurance Auditor while employed with the Alice ISD. In 1997, she began her journey in teacher preparation. Dr. Bleidt has taught literacy and methods undergraduate and graduate courses for Texas A&M University-Kingsville (15 years), Midway University in Midway, Kentucky (2 years), and Huston-Tillotson University in Austin, Texas (2 years).
Dr. Bleidt earned her Bachelor of Science (BS) in elementary education and Master of Science (MS) in Reading degrees from Texas A&M-University-Kingsville. She earned two Doctor of Education (Ed. D.) degrees. The first doctorate in Educational Leadership was completed at Texas A&M University-Kingsville. The second doctorate in Literacy was received from Capella University. She has principal certification, K-6 teacher certification, and K-12 reading specialist certification.
 Dr. Bleidt has presented at numerous international, national, and state conferences on topics related to literacy education.  She has several publications in national and state education journals. Her research emphasis areas include online learning, intergenerational literacy, school libraries, reading comprehension, and reading motivation.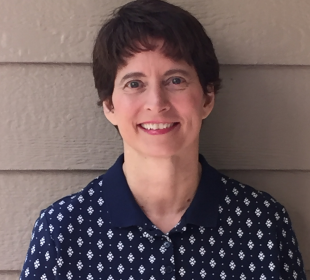 Info
Role: Associate Professor of Educator Preparation
Phone: 512.505.3096
Email:
sableidt@htu.edu
Office: Evans 104A