Alternative Teacher Certification Program
Huston-Tillotson University's Alternative Teacher Certification Program (HT ATCP) is an innovative, flexible, and high-quality program to prepare the most qualified, diverse, and effective teachers in Texas. Teachers trained at HT's ATCP are educating children in more than 40 school districts in Texas and have a nearly perfect success rate on state certification examinations. The HT ATCP is accredited by the Texas State Board for Educator Certification (SBEC) and meets state and national requirements for alternative pathways to teacher certification.
HT ATCP is ideal if you have a bachelor's degree and are seeking to: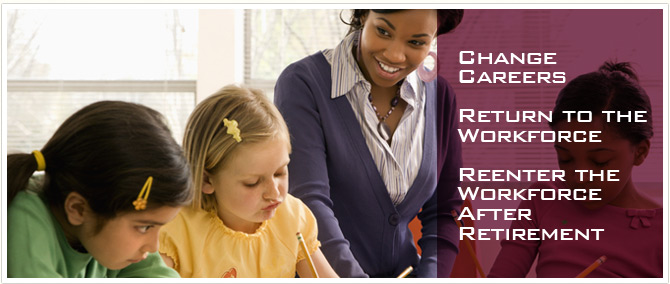 Mission Statement
The mission of the Huston-Tillotson University Alternative Teacher Certification Program is to prepare diverse, degreed individuals for a successful EC-12 teaching career through a focused curriculum, supported internship, and ongoing professional development.
Program Details
HT ATCP is implemented in a three-semester/three-phase sequence with Phase 1 being the initial training prior to internship and Phase 2 and 3 consisting of ongoing training during the candidate's internship or student teaching. A new cycle begins two times during the course of an academic year: spring and summer. The deadline for spring applications is November 15. The deadline for summer applications is March 15. The spring cycle begins in early January. The summer semester begins in early May. Training consists of 30 hours of field experience and at least 300 hours of training and development hours via online instruction presented by real-world practitioners who exemplify the best teaching practices.
*Effective Fall 2020  all instruction including addressing the 300 hours of training will be delivered remotely in virtual classrooms  All ATCP courses are online/hybrid.  Schedule your virtual face-to-face admission information conference today. 
Admission Requirement 

Request ATCP Completion Plan

Field Supervisors

Campus Mentors

Campus Principals

Districts/Campus Seeking Teachers 

Interns Seeking Teaching Positions

ATCP 

Summer 

Cohort

We are currently accepting applications for the Summer Cohort

May 17, 2021

It is not too late to apply!