Giving Tuesday
Tuesday Nov, 28 2017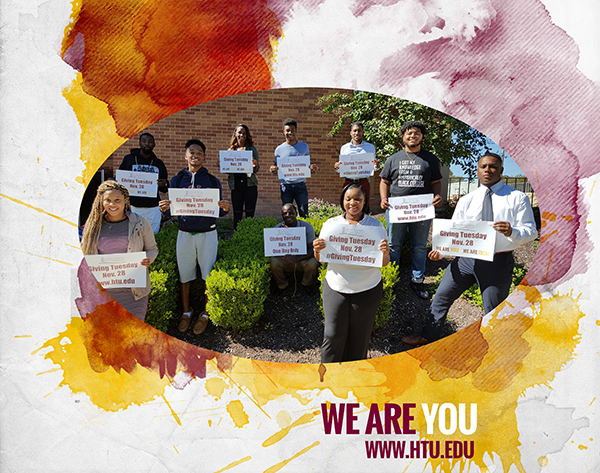 #GivingTuesday is a movement to celebrate and provide incentives to give—the 2017 iteration will be held on November 28, 2017. This effort harnesses the collective power of a unique blend of partners—nonprofits, businesses and corporations as well as families and individuals—to transform how people think about, talk about and participate in the giving season. Huston-Tillotson University invites you to discover more about #GivingTuesday during its 142nd anniversary celebration.
Huston-Tillotson University can reach its $25,000 in one day with your help. Click the icon below or the "Donate" button on the top right of htu.edu. Complete the information, place "Giving Tuesday" in the memo line, and place your dollar amount under the "Annual Fund" column.
The following are a few of the funding opportunities that your donation will support:
• Scholarships
• Athletic Equipment
• Musical Instruments
• Student Leadership Opportunities
• Priority Areas
Click the image above or the icon to make your donation.