Thursday Sep, 24 2015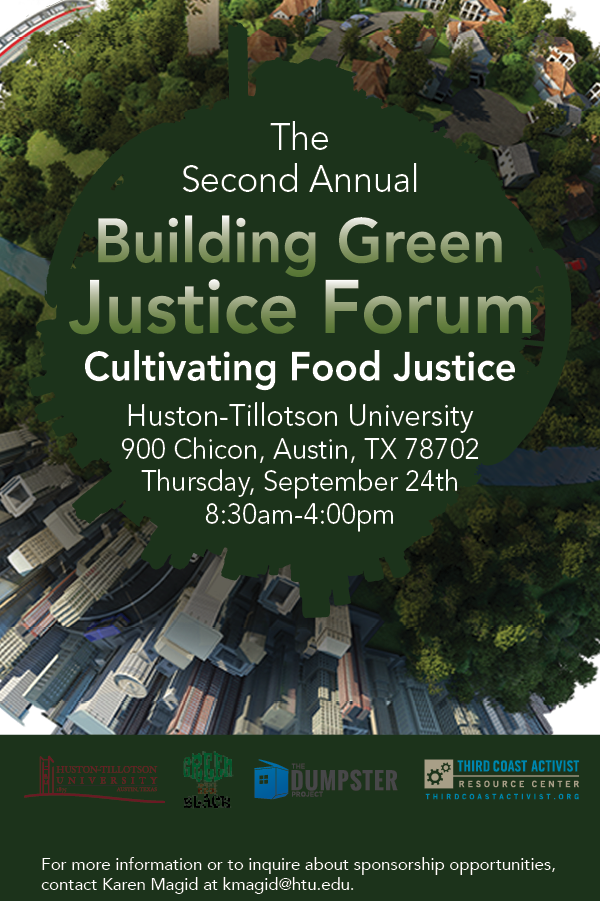 Huston-Tillotson University, Green is the New Black™, The Dumpster Project, and Third Coast Activist Resource Center have partnered to host the Second Annual Building Green Justice Forum scheduled September 24, 2015, at Huston-Tillotson University. This year's forum is focusing on food justice.
We are bringing together activists, community members, students, and researchers to explore food issues and empower informed action. Our speakers, panelists, and workshop facilitators will lead us through knowledge and action building on food access, local and global food systems, community-based solutions, nutrition, health impacts, and more! Join us as learn from each other's experiences, leverage cross-network opportunities, and reinforce Austin's growing food justice community.
 Event Logistics
Free parking is available in the Chalmers Ave. parking lot indicated on the map, and there is free street parking around campus. The Chalmers entrance to campus is directly across from the parking lot and we will have a few signs pointing the way to Dickey-Lawless, where all sessions will take place. There is no parking available on campus unless you have arranged for it prior to the event with the organizers.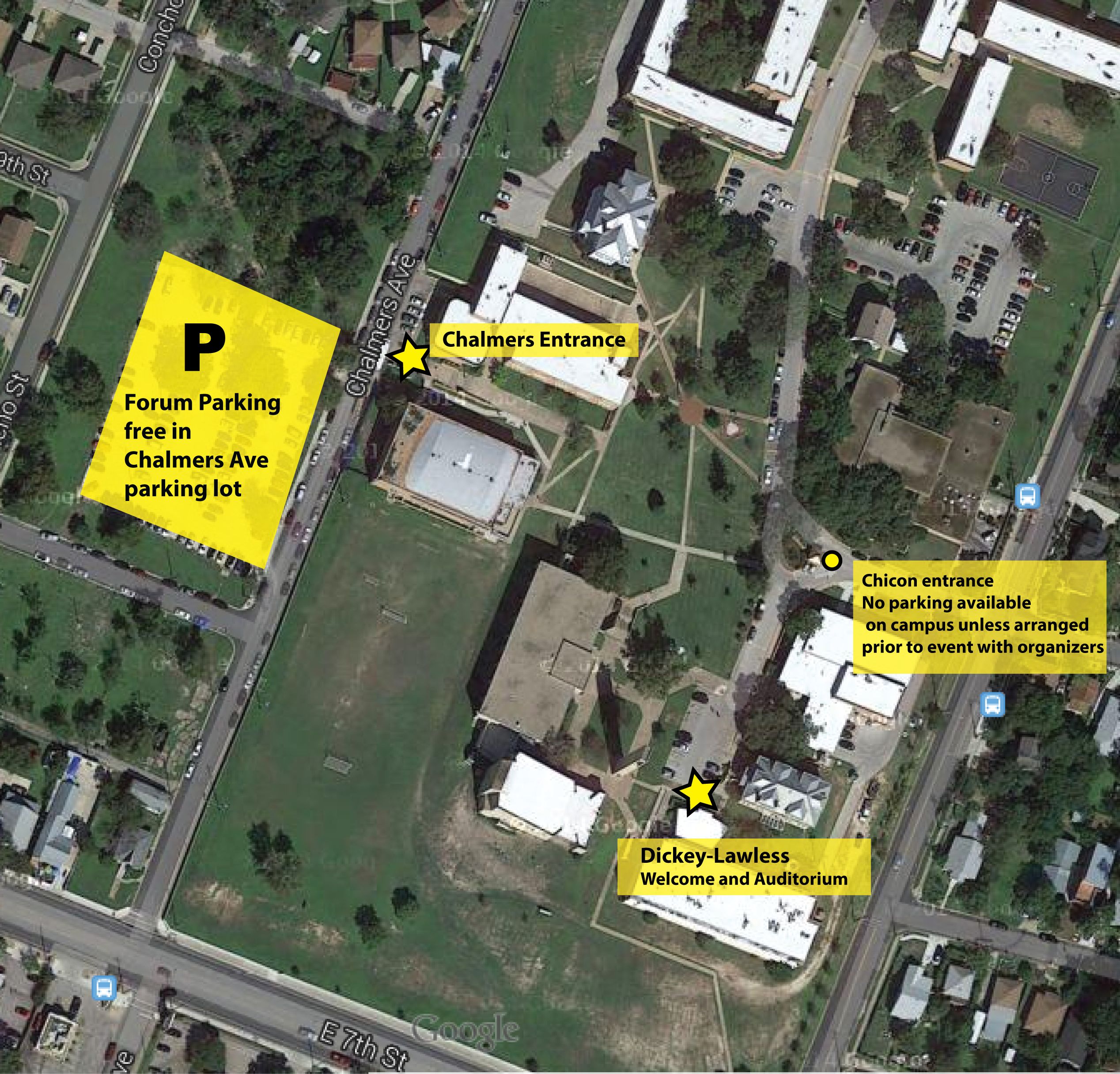 Schedule of Events – more details to be announced as speakers finalized
8:30-8:50am – Coffee and Breakfast Snacks (D-L 2nd floor lobby)
8:50-9:00am – Welcome to the Forum, Event organizers
9:00-10:00am – Keynote and Critical Discussion #1
10:00-11:30am – Discussion Panel – "What is your perspective on food justice?"
11:30-12:30pm – Networking and Campus Tours lunch
12:35-1:50pm – Keynote and Critical Discussion #2
2:00-3:30 pm – Workshops and Breakout Sessions 
3:35-4:00pm – Closing Session and Call to Action
Sponsorships available – please contact kmagid@htu.edu