Black History Month Observance
Saturday Feb, 28 2015
(AUSTIN, Texas) 1.26.15 — The celebration of Black History Month and the national 2015 theme titled, "A Century of Black Life, History, and Culture" will be highlighted at Huston-Tillotson University throughout the month, beginning with a January lecture. Hundreds of alumni will celebrate Austin's oldest institution of higher education during Homecoming 2015 scheduled the first week of February in celebration of the University's 140-year anniversary.  Founded to educate freed slaves, HT, one of the most diverse universities in Texas, has provided educational access and opportunities to all races and ethnicities throughout its history.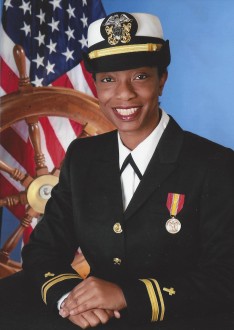 United States Navy Chaplain Monya A. Stubbs will reveal the power to recognize and appreciate the gift of God in another during her "The Psychological Balance of Debt: The Ties that Bind" lecture.  Stubbs is the featured speaker during HT's Eighth Annual Bishop E.T. Dixon Lecture that will be held on Thursday, Jan. 29, 2015, from 2 p.m. to 3:30 p.m. on the campus in the Agard-Lovinggood Auditorium.
"God's reconciling work in the world is manifest through the process of all people understanding themselves in a mutually indebted relationship with each other," said Stubbs who is also an elder in the African Methodist Episcopal (AME) Church.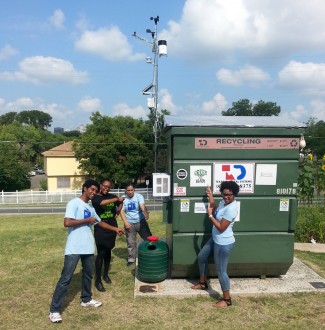 HT will highlight its sustainability outreach with the one-year anniversary of the "Dumpster Project," that among other attributes, places the spotlight on environmental issues that negatively impact minority communities.  On Wednesday, Feb. 4 from 4:00 p.m. to 7 p.m. HT's Associate Professor Biological Sciences and Dean of the University College also known as "Professor Dumpster" and the award-winning HT student organization Green is the New Black™ (GITNB) will discuss the year-long research gathered by living in a 36-sq. foot dumpster. Members of GITNB will also provide tours of a study patio secured through the Home Depot "Retool Your School" campaign.
"The experiment is a testament to HT's commitment to stewarding the environment and becoming a leader in green innovation," said HT President and Chief Executive Officer Larry L. Earvin, Ph.D.
The dumpster is connected to the electrical grid and climate-controlled with small heating and air conditioning units. During the past year, the structure of the dumpster was modified to include a false-floor basement that stores cooking equipment, bedding and clothing, an improved roof, safety features, easier access, and an online weather data station for the dumpster.  The year-long stay included a range of harsh weather conditions – from record setting below freezing winter to triple-digit summer temperatures.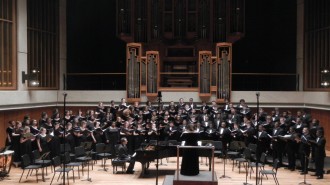 The HT Concert Choir, under the direction of Dr. Gloria Quinlan, will present their annual concert in collaboration with the Sarah and Ernest Butler School of Music at the University of Texas at Austin.  The 2015 program scheduled Saturday, Feb. 7 at 7:30 p.m. at the Bates Recital Hall will include exerts from Duke Ellington's "Queenie Pie" and will feature Carmen Bradford who performed with the Count Basie Orchestra. Her career includes performances on four Grammy-Award winning albums. Bradford also attended Huston-Tillotson briefly. The choir's proud heritage of world-class performances features works from the classical choral repertoire, spirituals, gospel, and jazz to audiences ranging from grade-school children to presidents.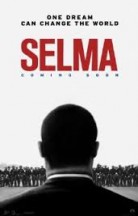 The University's student organizations—Student Government Association Junior Class and First-Year Experience—will host "Let's Talk About Selma" at the George Washington Carver Museum and Cultural Center on Thursday, Feb. 12 from 6 p.m. to 8 p.m.  The community is invited to interact with area college and university students as they discuss today's significance and the historical impact of the recently released movie "Selma" that portrays the struggles that blacks encountered in their quest to register to vote in the South.  Students are encouraged to see the movie prior to the discussion in order to engage in dialogue about past and current events related to segregation and racial injustices. The program is also sponsored by The African American Cultural Heritage District, St. Edward's University Black Student Union/Association, and The University of Texas at Austin's Division of Diversity and Community Engagement.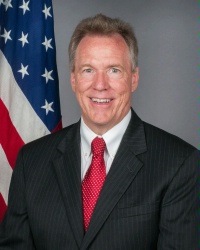 HT's Pi Gamma Mu Social Sciences Honor Society will present David Gilmour, Deputy Assistant Secretary of State for African Affairs – Central Africa.  He will speak on the topic, "U.S. Africa Policy Today: An Overview." The one-hour program that begins at 2 p.m. also on Thursday, Feb. 12 will be held in the Agard-Lovinggood Auditorium. 
Gilmour was previously the Africa Bureau's Director of Public Diplomacy and Public Affairs, directing the deployment of public diplomacy personnel and resources at 48 United States embassies and consulates in Sub-Saharan Africa before assuming his current post in 2013.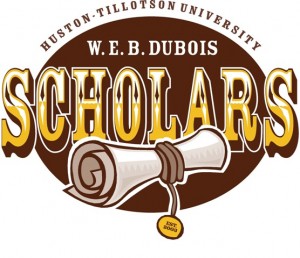 HT's Twelfth Annual W.E.B. DuBois Lecture, is scheduled on Thursday, Feb. 19 in the Agard-Lovinggood Auditorium at 2 p.m.  The HT DuBois Honors Program offers gifted students unique opportunities to enrich their education at HT through specialized curricula, internships, workshops, and cultural events.
Kathy Duncan Burrell is the keynote speaker for this annual event. She holds the title of Senior Vice President for Small Business Banking at Bank of America for the Austin and San Antonio areas. 
She describes her job description as having "hired, managed, and developed a sales force of 14 small business bankers throughout Austin and San Antonio with a primary focus on providing financial solutions to the Small Business market segment.
Free and open to the public.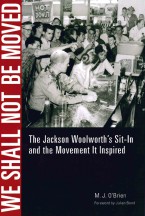 Pi Gamma Mu will also sponsor guest lecturer Michael J. O'Brien who is author of the book "We Shall Not Be Moved, The Jackson Woolworth's Sit-in and the Movement it Inspired."  O'Brien's presentation and book signing will be held on Thursday, Feb. 26 at 6:30 p.m. in the Dickey-Lawless Science Building, Room 200.
O'Brien wrote a detailed and fascinating study of one of the iconic moments of the modern civil rights movement and its powerful effects.  He shows the human weaknesses common in us all, analyzing the emotions and maneuvering that characterized some of the civil rights history.  The foreword of his book is written by the National Association of the Advancement of Colored People (NAACP) Chairman Emeritus, Julian Bond.
The month long celebration will close with University Day and the African American Community Heritage Festival. High school juniors, seniors, and their parents are invited to discover HT during University Day, scheduled on Saturday, Feb. 28, beginning at 9 a.m. University Day provides prospective students the opportunity to visit the campus, meet faculty and staff, obtain information about majors, and receive scholarship and financial aid information. 
HT, conveniently located near downtown Austin, offers Bachelor of Arts or Bachelor of Science degrees in Biology, business administration, chemistry, computer information systems, computer science, criminal justice, communication, English, education, environmental studies, history, kinesiology, mathematics, music, political science, psychology, and sociology. A minor can be earned in most of the disciplines, including religious studies and African and African American Studies.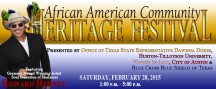 Starting at 1 p.m., the public is invited to the 16th Annual African American Community Heritage Festival, sponsored by Texas State Representative Dawnna Dukes.  The event features Grammy-Award winning artist Howard Hewett. The family-friendly extravaganza is filled with games and vendors, provides a Kid's Zone with bounce houses, safety demonstrations, arts and crafts, home décor, books, clothing, jewelry, storytelling, health, vision and dental screenings and insurance outreach coupled with dance, giveaway prizes, and a live entertainment mix to satisfy varying musical tastes. The festival concludes at 5:00 p.m.
All events are free and open to the public. Huston-Tillotson University is located at 900 Chicon Street, Austin, Texas  78702.  The Carver museum is located at 1165 Angelina Street.
For more information, call 512.505.3073.