Noted Psychiatrist, William Lawson, M.D., Lectures at HT
Monday Nov, 04 2013
Huston-Tillotson University's Community Health and Wellness Center
to Address African American Mental and Physical Health Care
Provider Shortages
 (AUSTIN, Texas) 11.6.13 — Identifying a critical need, Huston-Tillotson University officials have implemented the 21st Century Solutions-Based Listening Tour with a team of medical professionals prepared to address the disparities in mental health care services for the Central Texas African American population. According to the 2012 Community Health Assessment for Austin/Travis County, mental health and the need for services were the foremost community health issues listed. Today's focus on the Affordable Health Care Act, which now offers services and coverage for individuals living with mental illnesses who previously did not have access or were denied mental health coverage also raises the immediate need for African American mental health physicians who are non-existent in Central Texas.
Huston-Tillotson University has partnered with Austin Travis County Integral Care (ATCIC), Austin/Travis County Health and Human Services (HHSD), a Federally Qualified Health Clinic (FQHC), and other key stakeholders to provide mental and behavioral health practitioners committed to servicing a diverse population that has been absent of minority caregivers and service providers.  In addition, the City of Austin, recognizing the health disparities in Travis County for African American residents, has endorsed the HT initiative with a resolution and support.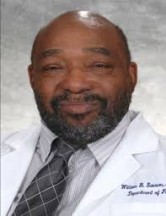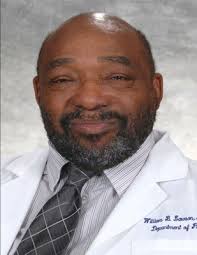 One of  "America's Leading Black Doctors" according to Black Enterprise Magazine, William Lawson, M.D., Professor and Chairman of the Department of Psychiatry Howard University College of Medicine,  led a two-day lecture and dialogue to  reinforce the importance of HT's initiative on community health and wellness.
Currently, Huston-Tillotson University serves a population of nearly 1,000 students from diverse backgrounds who have access to a campus Health Services Center managed by a Licensed Practical Nurse (LPN), and the Counseling and Consultation Center (CCC) managed by a Licensed Professional Counselor (LPC).  Obstacles occur when services beyond the campus are needed such as lack of health care facilities and services that are geographically convenient, lack of access to services and service providers who are culturally sensitive, lack of access to resources to afford quality health care services, including medication, lack of confidence in the way in which patients are treated, lack of access to service providers who are of the same ethnicity and/or race, lack of access to adequate transportation modalities, and lack of access to effective and consistent follow-up services.
"A disproportionate amount of health issues are housed in urban communities similar to where Huston-Tillotson University resides," said President and Chief Executive Officer Dr. Larry L. Earvin.  "Our focus is on solution-based outcomes that address symptomatic causes, ranging from lack of exercise and improper diet to stress, anxiety, and depression."
"Our community has embraced a vision of achieving '10 Goals in 10 Years' in order to assure a healthier community.  One of those goals is to have uniquely Austin clinics.  Huston-Tillotson serves a special role in our community.  And having Huston-Tillotson expand its service to Central Texas by addressing health needs and disparities is a significant step in our achieving this goal and assuring that our friends, neighbors and family are healthier and happier.  This is an important moment," said State Sen. Kirk Watson.
"When I first learned of this project, I wanted the City of Austin to be a partner.  Mental health costs are felt throughout our community, in our shelters, housing, our emergency rooms, and public safety; and I applaud HT's initiative to help improve services in our East Austin communities," said City of Austin Council Member Mike Martinez.
"HT's newly erected Community Health and Wellness Center with its gymnasium, classroom, and health services components will strategically bring together the community and campus offerings to focus on holistic approaches to health—specifically in the areas of recreation, evaluation, education, and human performance. The three pronged approach of patient care, research, and community interventions will significantly improve the environment of care for the minority residents of East Austin," Earvin concluded.