Classes Start Monday, Aug. 22
Monday Aug, 22 2016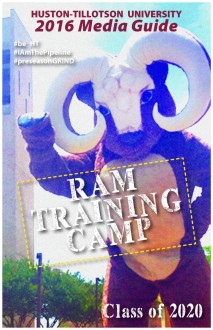 HT welcomes new students. Fall 2016 Orientation scheduled Aug. 17-21.
Incoming Fall 2016 students, remember to bring:
•  A copy of your Bacterial Meningitis vaccine. (Please note this vaccine must be completed at least 10 days prior to the start of the semester). 
•  A health form completed and signed by a physician or a complete copy of your physical for the current year.
•  Proof of medical insurance.
•  Student insurance as required, if you will be enrolled in at least 12 hours. HT offers affordable student insurance, if needed.
For more information, please go to https://htu.edu/students/services/health-services or call Health Services at 512.505.3039.
 
Fall 2016 Enrollment Information
Scholarships available! Contact Admission
Aug. 17    Residence Halls open for all students
Aug. 17    Orientation/Registration for new and transfer students
Aug. 22    Classes begin!
Upcoming Events
Feb. 28, 2017 University Day
              African-American Heritage Festival
              Schedule a campus tour
              https://htu.edu/enrollment/campus-tour
Fall 2016 Enrollment Information
Complete your admission application today
Jan. 1     Apply for financial aid at www.fafsa.ed.gov
Mar. 15  Admission Application and Financial deadline, Scholarships available