McCord Interns
The Lina H. McCord Internship
The Lina H. McCord Internship program is a part of The United Methodist Church Black College Fund. Students are selected from the 11 Historically Black Colleges and Universities (HBCU) to itinerant to the various United Methodist Annual Conferences throughout the summer to share the story of the Historically Black Colleges and Universities related to The United Methodist Church. The 11 HBCU are supported primarily through the Black College Fund of The United Methodist Church.
The students who itinerant share the importance of the apportionment givings to the Black College Fund as it strives to help mold and shape lives as well as develop character of students who are being prepared to be viable contributors to their various cities, states and throughout this world. itineranting students receive travel, lodging and a scholarship for their service as well as the opportunity to develop their leadership skills.
Tyrus Smith -2009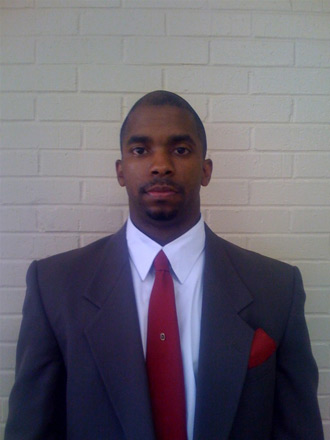 My name is Tyrus Smith, a native of Muskogee Oklahoma. I am currently a Junior here at Huston-Tillotson University. Majoring in Kinesiology/Exercise Science my plans are to become a personal trainer and then someday to own my very own health club. My church home is Bethel United Methodist Church in San Antonio, Tx where the Reverend Glenn is pastor. At HT I am a member of Brother of Fellowship, President's HT M.I.L.E., A.P.P.E.A.L.S. Leadership Program, and Campus Ministry Intern as well as a Lina H. McCord Intern for the 2009 year. I attended the United Methodist Student Forum as a small group leader. I was sent off to the Central Pennsylvania and Nebraska Annual Conferences to speak of behalf of the Black College Fund and was chosen to be an Ambassoador to the Lina H. McCord Interns. In the fall of 2010, I was awarded the privilege of becoming a Lina H. McCord Ambassador.
Olaotan Awodipe – 2009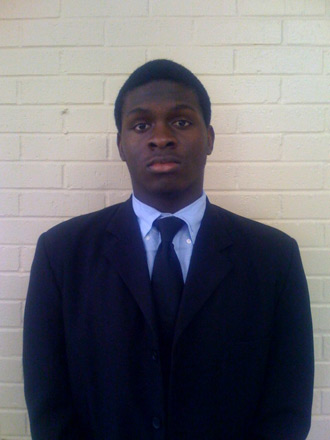 My name is Olaotan Awodipe; I am a native of Houston, Texas. Nineteen years old sophomore, majoring in computer science. After obtaining my bachelor's degree at HTU, I plan on becoming a video game developer. Aside from being a peer advisor on campus, I am also a member of campus ministries and residence life; these types of things have made me a positive role model and impacted my fellow students and community. Currently, I am serving as a Lina H. McCord Intern for the year of 2009 with the Black College Fund.
aldfkja ls;dfkj al;sdfj