President's 2014 MASKED Scholarship Gala
Huston-Tillotson University's 11th Annual President's Mankind Assisting Students Kindle Educational Dreams (MASKED) Gala is scheduled on Saturday, March 1, 2014 at the Hyatt Regency Austin hotel.  The black-tie affair features Grammy-nominated artists, an evening of dining, dancing, and the silent auction as well as the recipient of  the Tower of Light Award. Reserve your seat now for $125.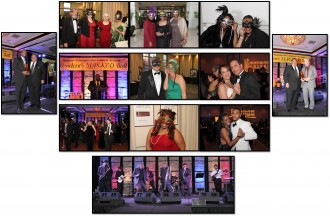 Dinner | Silent Auction | Entertainment | Dance  | Tower of Light Community Service Award Presentation | Grand Parade of Masks Competition | FAQ
Nomination Process Open for Huston-Tillotson University's
Tower of Light Award
Individuals, corporations, and/or organizations with ties to Central Texas that are advancing the mission of Huston-Tillotson University are invited to apply for the distinguished Tower of Light Award.  In addition, those who have made contributions in their area of expertise and have demonstrated a commitment to higher education and the opportunities that it affords may be nominated.
To enter, submit a single-typed, one-page statement and no more than five pages of supporting documentation in a Microsoft Word or Portable Document Format (PDF) format, outlining the case for the individual, corporation, and/or organization recommended.  Submit your name, company name, address, telephone number, and e-mail address to:  Huston-Tillotson University, Attn:  Tower of Light Nominee, 900 Chicon Street, Austin, Texas 78702, or send the packet electronically to events@htu.edu.
Huston-Tillotson University's mission is to provide opportunities to a diverse population for academic achievement with an emphasis on academic excellence, spiritual and ethical development, civic engagement, and leadership in a nurturing environment.  The University's vision is to be a leader in the education of diverse populations, empowering for success in a global society as critical thinkers, lifelong learners, and ethical citizens.
Tower of Light Award Recipients
| | |
| --- | --- |
| 2012 | A Glimmer of Hope Foundation |
| 2013 | Ronnie McDonald |
| 2013 | Brian Peierls |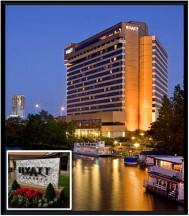 Hyatt Regency Austin
208 Barton Spring Rd
Austin, Texas 78704
Single & Double Occupancy: $179 per night (plus tax)
Self-Parking: $7
Valet Parking: $15 
Gala Admission: $125 per guest