President's 2014 MASKED Scholarship Gala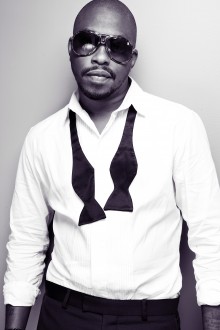 Grammy-Award nominee, rhythm and blues, and neo-soul performer Raheem DeVaughn will headline Huston-Tillotson University's Eleventh Annual President's Mankind Assisting Students Kindle Educational Dreams (MASKED) Gala. The black-tie affair is scheduled for Saturday, March 1, 2014 at the Hyatt Regency Austin, 208 Barton Springs Road, at 6 p.m.  Long-term Texas Senator Royce West is serving at the Honorary Chair of the scholarship gala in support of education and Huston-Tillotson University.
DaVaughn's latest release "A Place Called Loveland," on his own label, summarizes his creativity expression and inner reflection of his style. Popular hits such as "You, "Guess Who Loves You More," and his biggest hit "Women," that was nominated for a 2008 Grammy Award in the Best Male R&B Vocal Performance category propelled his career. His 2010 the "Love and War MasterPeace" album was also nominated for a Grammy for Best R&B Album of the Year. He brings his piano and guitar talents to the gala in addition to this vocal and performance talents.
Reserve your seat now for $125.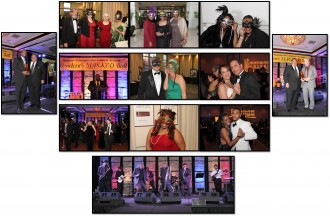 Dinner | Silent Auction | Entertainment | Dance  | Tower of Light Community Service Award Presentation |
Grand Parade of Masks Competition | FAQ
Pioneer and long-standing beloved Austin citizen Dr. W. Charles Akins will receive the University's Tower of Light Award.  A1954 graduate of Huston-Tillotson, Akins was raised in segregated Austin as the son of sharecroppers.  He was the first African American teacher at Austin's desegregated Johnston High School, served as assistant principal at his alma mater old Anderson High School, and was the first principal of West Austin's new L.C. Anderson High School.  Akins broke many color barriers during his distinguished career as an educator, mentor, and coach before retiring at age 80. Akins High School is named in his honor.  Other Tower of Light Award recipients are: Philip and Donna Berber, A Glimmer of Hope Foundation; The Honorable Ronnie McDonald; and Brian Peierls, Peierls Foundation.

Hyatt Regency Austin
208 Barton Spring Rd
Austin, Texas 78704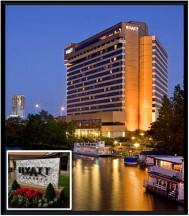 Single & Double Occupancy: $179 per night (plus tax)
Self-Parking: $7
Valet Parking: $15 
Gala Admission: $125 per guest