Dr. Laura K. Smith
Dr. Laura K. Smith specializes in Journalism and Mass Communications and teaches an array of upper-division courses, including News Writing, Reporting, Digital Video Production, and Media Analysis. She also teaches Public Speaking as part of the University's core curriculum.
Smith has more than twenty years of broadcast industry and university-level teaching experience. She spent more than 12 years working in television, primarily local TV news. During her industry career, she worked as Special Projects Manager at WTLV in Jacksonville, Florida, Executive Producer of WVEC in Norfolk, and a newscast producer at WFLA-TV in Tampa Florida. She also spent more than three years producing newscasts for WFLA in Tampa, Florida. Her career in television also includes two jobs outside local news: a two-year public relations stint in Gainesville where she was TV producer/coordinator for the University of Florida's Department of News & Public Affairs… and a year in Nashville, TN field producing longer-form stories for a national PBS program called Freedom Speaks.
During her career, Smith received a number of industry accolades for her work, including several Emmy nominations, Associated Press Broadcast Awards (Florida Region), a Suncoast Regional Emmy award, and most notably two Edward R. Murrow Awards (National Award/producer credit: Investigative Reporting; Regional award/producer credit: News Series).
Smith holds a Ph.D. in Journalism from the University of Texas at Austin (2004), as well as a Bachelor's in Telecommunications (1987) and Masters Degree in Mass Communication (1994) from the University of Florida. Smith has taught both undergraduate and graduate courses in several universities, including the University of Texas at Austin, the University of South Carolina, and St. Edward's University (in Austin, TX).  She joined the HT faculty in the fall of 2009.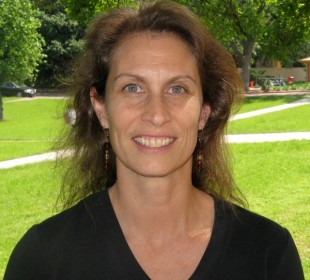 Info
Role: Assistant Professor of Communication
Phone: 512.505.3122
Email:
lksmith@htu.edu
Office: A-L 315