Dr. Jeff Wilson
Jeff Wilson, Ph.D.
Senior Advisor to the President on Strategic Initiatives
Dr. Jeff Wilson serves as Senior Advisor to the President on Strategic Initiatives. In his prior role at Huston-Tillotson (2013-2015), Wilson was the Dean of the University College, Interim Dean of Enrollment Management (Admission/Recruiting) and Associate Professor of Biological Sciences at Huston-Tillotson University in Austin, Texas. Prior to HT, Dr. Wilson held positions at UT-Brownsville, Harvard, IBM and Ernst & Young. Dr. Wilson is recipient of the University of Texas Systems' most competitive teaching honor and one of the largest teaching honors in the United States, the Regents' Outstanding Teaching Award. Dr. Wilson has authored dozens of publications in the environmental science field and has received funding from the National Science Foundation and various foundations such as Ford Motor Company and Home Depot. Dr. Wilson did his post-doctoral work at the Harvard School of Public Health and holds a PhD in Environmental Science from the University of Canterbury.
Dr. Wilson is currently CEO and Professor Dumpster at Kasita, an Austin-based company focused on solving for affordable housing. Dr. Wilson is also Executive Director of The Dumpster Project, a non-profit based in Austin, Texas that is transforming a trash dumpster into a home with a focus on K-12 STEM and sustainability education. As part of the educational mission of The Dumpster Project, Dr. Wilson plays a character named 'Professor Dumpster' in a role similar to 'Bill Nye the Science Guy'. Dr. Wilson and The Dumpster Project have been featured in hundreds of local, national, and international news sources including NPR, Fast Company, Yahoo! News, and ABC News. In his spare time, Dr. Wilson enjoys traveling – he has lived, worked and 'couch surfed' through over 60 countries on six continents and there is a forthcoming film from New Line Cinemas on one of his travel experiments. 
COURSES TAUGHT
Dumpster 101; Fundamentals of GIS; Management and Implementation of GIS; The Restless City; Geography, Health and Welfare; Global Environmental Change; Environmental Hazards and Management; Quantitative Methods; Earth Science (Physical Geography); Conservation of Natural Resources; Research Problems in Environmental Science; World Regional Geography; Field Methods and Data Analysis in Environmental Science; First Year Seminar.
PUBLICATIONS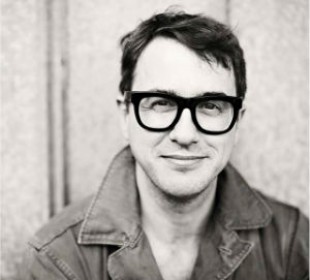 Info
Role: Senior Advisor to the President on Strategic Initiatives
Phone:
Email:
jwilson@htu.edu
Office: V-A 103