University Day
RSVP now for University Day on February 22, 2014.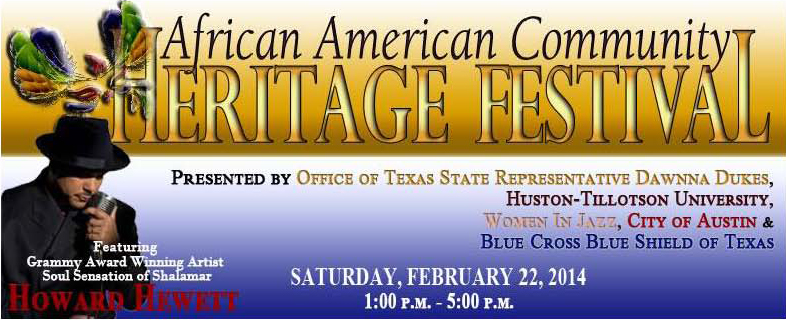 University Day and the African American Community Heritage Festival
Saturday, Feb. 22
9 a.m. – 5 p.m.
Huston-Tillotson University Campus
900 Chicon Street
High school juniors, seniors, and their parents are invited to discover Huston-Tillotson University during University Day.  Prospective students meet faculty and staff, obtain information about majors, tour the campus, and receive scholarship and financial aid information. HT, conveniently located near downtown Austin, offers Bachelor of Arts or Bachelor of Science degrees in English, communication, history, music, criminal justice, political science, psychology, sociology, education, kinesiology, biology, chemistry, mathematics, business administration, computer science, and computer information systems. A minor can be earned in most of the disciplines, including religious studies and African and African American Studies. Register online above now or contact Enrollment Management at 512.505.3028 or  admission@htu.edu.  Free and open to the public. Starting at 1 p.m., the public is invited to the 15th Annual African American Community Heritage Festival, sponsored by Texas State Representative Dawnna Dukes.  The event features performances by youth groups, merchant vendors, mobile health services, a children's play area, and more.  The festival concludes at 5:00 p.m. and there is no charge to the public.
For more information about the above-mentioned events, call 512.505.3073.