Intercollegiate Athletics
Women's Soccer Fall 2014
Announcements
NEW HOME FIELD FALL 2014
Women's soccer home field for the Fall 2014 season will be:
Whitaker Fields (UT Intramural Fields)
51st Street and Guadalupe, 78751
HT will play on field #10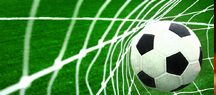 HT Lady Rams 4-4 Texas Lutheran University (NCAA III) This was as exciting as they come. The HT Lady Rams put in their most complete performance of the season so far by dominating TLU from the get go. Winning every header, tackle and 50:50 ball. Read More »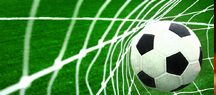 Concordia University (NCAA III) 3-0 HT This was a very competitive hard fought match for the Lady Rams and another step along the road to prepare for their RRAC season in a few weeks time. Concordia really tested HT from a physical and aggressive perspective Read More »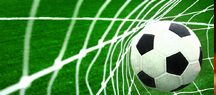 On Tuesday Sept 2nd, the Lady Rams Soccer team traveled to Cisco Junior College for their second scrimmage of the season. Despite a slow start to the game by HT which saw Cisco race into a two goal lead, HT made a remarkable recovery to Read More »
Andy Tunnicliffe BIO
Coach Tunnicliffe will be entering his 3rd season as Head Women's Soccer Coach at HT. In the Fall 2012, Tunnicliffe led the Lady Rams to their most successful season to date with a 3-6-1 record. In his second season, the Lady Rams made HT history by qualifying for the RRAC Tournament for the first time ever with a 4-3-1 record.
Originally from Widnes, England. Tunnicliffe graduated from Staffordshire University in 2000 with a Bachelor of Science Honors Degree in Sports Studies.
Formerly of Lonestar Soccer Club in Austin Texas, Tunnicliffe served as Head Coach and Directed the South Junior Academy Program. Prior to Lonestar Soccer Club, Tunnicliffe was the Director of Coaching at FC Arsenal Soccer Club in Bastrop.
As a player, Tunnicliffe represented his District and County at the U19 English National Schools level and the Staffordshire University 1st Team before moving to the US to pursue a career in coaching.
Coach Tunnicliffe resides in Austin with his wife Rosie, daughter Faron and son Freddy.