Intercollegiate Athletics
Women's Soccer Fall 2014
Announcements
NEW HOME FIELD FALL 2014
Women's soccer home field for the Fall 2014 season will be:
Whitaker Fields (UT Intramural Fields)
51st Street and Guadalupe, 78751
HT will play on field #10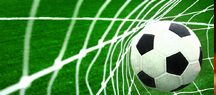 The HT Lady Rams Soccer team has endured a very busy first two weeks of their 2014 Fall Season. With 15 new players on the roster, Head Coach Andy Tunnicliffe assisted by Haley Carter are very excited about the prospect of surpassing last year's accomplishments Read More »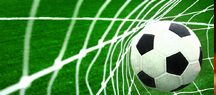 Women's Soccer Coach Andrew Tunnicliffe recently announced the signing of 11 recruits for the 2014 academic year. "The depth from the newest recruits on the heels of the history making season will advance the program to its highest level," Tunnicliffe said. In 2013 the team Read More »
Andy Tunnicliffe BIO
Coach Tunnicliffe will be entering his 3rd season as Head Women's Soccer Coach at HT. In the Fall 2012, Tunnicliffe led the Lady Rams to their most successful season to date with a 3-6-1 record. In his second season, the Lady Rams made HT history by qualifying for the RRAC Tournament for the first time ever with a 4-3-1 record.
Originally from Widnes, England. Tunnicliffe graduated from Staffordshire University in 2000 with a Bachelor of Science Honors Degree in Sports Studies.
Formerly of Lonestar Soccer Club in Austin Texas, Tunnicliffe served as Head Coach and Directed the South Junior Academy Program. Prior to Lonestar Soccer Club, Tunnicliffe was the Director of Coaching at FC Arsenal Soccer Club in Bastrop.
As a player, Tunnicliffe represented his District and County at the U19 English National Schools level and the Staffordshire University 1st Team before moving to the US to pursue a career in coaching.
Coach Tunnicliffe resides in Austin with his wife Rosie, daughter Faron and son Freddy.