Intercollegiate Athletics
Women's Soccer
Announcements
FALL 2016 - RECRUITING
We are looking to add high level soccer players with experience at the NL, PL, SCL levels of play, and/or Jr. College experience. Importantly, we are looking to recruit individuals who are motivated to succeed in the classroom, on the field, and in the HT Community. If you are interested and you meet the Huston-Tillotson University academic requirements, please contact Rob Ferguson, Head Coach, at raferguson@htu.edu.
NEW HOME FIELD FALL 2015
Women's soccer home field for the Fall 2014 season will be Onion Creek Fields (AMSA Fields): 5600 East William Cannon, Austin TX 78744. HT will play on field #4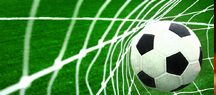 Huston Tillotson Women's Soccer Team are excited to announce the signings of Yessica Benitez, Amalia Ruiz, Marisa Marin and Ariana Rodriguez to the Fall 2015 roster.  'The four signings represent a strengthening of our roster in all four areas', commented Head Coach Rob Ferguson. 'Yess Read More »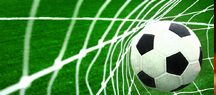 HT LADY RAMS 2-1 ST. THOMAS UNIVERSITY (RRAC) This was an eagerly awaited match with two strong teams battling to make the RRAC Play-Offs this season. It was the Lady Rams who took the early initiative by dominating the midfield and occupying the ST backline Read More »
Huston Tillotson Soccer 2015/16 from HT Soccer on Vimeo.
Rob Ferguson, Head Coach – BIO
Early in 2014, Huston-Tillotson University Men's Soccer hired Rob Ferguson as the new Head Coach, tasked with re-building the program and taking it to the next level, on and off the field. In July of 2015, Rob was appointed the position of Head Coach of the Lady Rams also. 
Rob originates from Huddersfield, England. He holds a Bachelors Degree in Sports Studies and Business Management from the University of Manchester. Rob holds the USSF 'A' Coaching License, the USSF National Youth License and the NSCAA GK Diploma. 
Rob was the Executive Director of Business for Lonestar Soccer Club from 2008 until 2015; one of the largest and most successful youth soccer clubs in the country. At Lonestar, Rob has coached the Lonestar 96B Red, 93G Red, 94G Red and 95G Red, and advanced the 95G Red to the USYSNC Region III Championships in June 2013 and 2014.
Prior to joining Lonestar SC, Rob was a Head Coach with Albion Hurricanes FC in Houston. Prior to his time in Houston Rob worked as Director of Coaching for FC Arsenal for three years in Bastrop, TX, and as a Regional Manager in the Pacific Northwest, based in Seattle for Britannia Soccer/ProExcel.