Intercollegiate Athletics
Women's Soccer
Announcements
2016 Recruiting Class Continues To Grow
HT Women's Soccer is excited to announce our 2016 recruiting class. Welcome to the following players who have committed to be HT Rams on the soccer field:
Kimmy Lopez - Kimmy joins HT from Texas State University, and is the second Lopez of our 2016 recruiting class, joining her older sister Christy in becoming a Lady Ram. Jimmy is an excellent soccer player with two good feet, she is a defender by choice but we think she could be an excellent midfield option. She is fit, hard working and has a very positive attitude and outlook.
Shawnae (Shae) Taylor -  Shae is from Killeen Texas and is has tremendous athletic qualities and an excellent work ethic. Shae is a central defender, very good in the air and is developing her all-round game constantly. She joins HT as a young player with a lot to learn but we believe she has good potential and can learn a lot from training at this level of play on a daily basis and, over time we think she can be a contributor on game day.
Leslie Arce – Leslie is a graduating senior from Elgin High School, she is a central midfield player for Millennium Soccer Club here in Austin, Texas. She has good technique and has a good strong physical presence on the field. Leslie has a 3.75 GPA, and will be a Kinesiology major at HT.
Caitlin Brown – Caitlin is a graduating senior from Canyon HS in New Braunfals and is a GK for NEYSO Liberty playing for Coach Patrick Kasparites. She has a safe pair of hands and is an excellent shot stopper. Caitlin has a 3.48 GPA and will be a Biology major at HT.
Ashley Castro – Ashley is a graduating senior from Elgin High School, she is a midfielder for Millennium Soccer Club and Coach Arturo Mendoza. Ashley is good on the ball, and distributes well from the middle of the field. Ashley has a 3.12 GPA and will be a Kinesiology major at HT.
Alyssa Cuevas – Alyssa is a graduating senior from San Marcos HS and she is a forward for New Braunfels Ajax and Coach Darren Lenton. Alyssa is a player who we believe can flourish as a goal scorer at the college level, she has good movement, excellent pace and an eye for goal. Alyssa has a 3.6 GPA and will be a Kinesiology major at HT.
Arelly Garza –Arelly has been in our top 5 list for about two years and we were delighted when she finally committed in January. Arelly is a graduating senior from KIPP Austin Collegiate HS, she is a central midfielder for Lonestar 99G Red in the Premier League with coach Sophia Mundy. Arelly has a 3.14 GPA and will be an Education or Psychology major at HT
Jackie Gonzales – Jackie is another player we have know about for a while, and has a lot of potential to be successful at the collegiate level. She has a good balance of technical ability and work ethic, which can take a soccer player a long way. Jackie is a graduating senior from Bowie HS and plays for South Austin Republic FC and coach Eric Swain. Jackie has a 3.39 GPA and will major in Biology with an emphasis on Physical Therapy at HT
Jennifer Gonzales – Jennifer is a player we identified much more recently while scouting Lehman HS. Jenifer is a right defender with good speed and potential to fill what has been a problem position for us in recent years. Jennifer is a graduating senior from Lehman HS and she plans to major in Education or Psychology at HT
Christy Lopez – Christy joins the Lady Rams after a couple of years studying and working part time, and she is committed to getting back in to FT School and playing soccer at the collegiate level. Christy is a very strong right defender with good technical ability speed and a physical presence. Christy will major in Political Science at HT.
Maria Elena Molina – Maria is a graduating senior from Reagan HS, she is a versatile midfield player for Millennium Soccer Club and Coach Mendoza. Maria is hoping to graduate with a 3.0 GPA and will be a Kinesiology major at HT.
Laura Munoz – Laura is a gradating senior from Lockhart High School, she is a very attack minded midfield player with good creative qualities and a good passing range. Laura is continuing the tradition of Lockhart's best coming through the tutelage of Former Lockhart HS Coach Angela Fulton, and advancing on to HT. She will join Morgan Seeligar and Jocelyn Garcia as Lady Lion alumni at HT. Laura has a 3.89 GPA and will major in Biology with a focus on Pre-Med.
Jackie Quintero – Jackie is a graduating senior from McAllen Memorial HS and resides in Edinburg, Texas. Jackie is a central defender for Brownsville Utd 97G, and she can also play in central midfield. Jackie is technically very clean, works very hard and has a tremendous attitude. Jackie has a 3.8 GPA and plans to major in Math at HT, and will be part of the prestigious W.E.B. Dubois Scholar Program.
Stephanie Sanchez – Stephanie is a graduating senior from Reagan HS in Houston, Texas and she plays as a wide midfielder or forward. Stephanie has tremendous speed and work ethic and we expect Stephanie to develop in to a very effective collegiate player during her time at HT. Stephanie has a 3.5 GPA and will be a Psychology major at HT.
Kennedy Sessions – Kennedy is a graduating senior from Spring HS and she plays as a forward for Challenge 98G Blitz, coached by Mary Wandolowski, in Houston. Kennedy has good speed and physical presence up front with good ability to hold the ball up and get in behind defenders. Kennedy has a 3.85 GPA and will be an Environmental Science major at HT.
CASTELLANOS, MONTEALVO, PALACIOS AND DIAZ WIN RRAC AWARDS
November, 2015... Katia Castellanos was named in the RRAC Post Season All Tournament Team, Cristina Montealvo was named in the RRAC All Conference 1st XI, Kimberlin Palacios was named in the RRAC All Conference 2nd XI and Susan Diaz was awarded the RRAC Champions of Character Award. Congratulations ladies.
LADY RAMS QUALIFY FOR RRAC TOURNAMENT
The HT Lady Rams secured a spot in the RRAC Tournament Tuesday with a 2-1 win over LSU Alexandria. The Lady Rams went ahead in the 40th minute when Katia Castellanos picked up the ball on the half way line and found Cristina Montealvo in space, Montalvo took the ball in stride and as LSUA backed off struck a rasping left footed drive in to the top corner from 35 yards out. It was the least the home side deserved after a dominant first half display which saw Amalia Ruiz and Kimberlin Palacios both go close to breaking the deadlock.
LSUA came out fighting in the second half, having adjusted to a 3-5-2 formation during the interval, pegging the Lady Rams back for the first 10 minutes of the half with good energy and limiting space in the middle 1/3.
However the more LSU pressed for the equalizer the more things started to open up for HT on the counter attack and Palacios, Ruiz, Castellanos and Loyola all posed significant threats before the game winning goal came in the 65th minute. Castellanos again combined with Montalvo to release Palacios wide right, Palacios jinked past her marker before serving an excellent ball in to the box, which was met by the advancing Morgan Seeliger who rocketed her header in to the far bottom corner.
The Rams back four was excellently marshaled by Victoria Elizalde, who won everything in the air and on the ground all afternoon, continuing her, and the teams, excellent form from Saturdays 0-0 double overtime tie at top seeded St. Thomas.
LSU did pull one back in the 87th minute, but HT held on for a well deserved win and advanced to the RRAC Tournament for the third consecutive year, despite playing all year with between 10 and 13 fit players.
FALL 2016 - RECRUITING
We are looking to add high level soccer players with experience at the NL, PL, SCL levels of play, and/or Jr. College experience. Importantly, we are looking to recruit individuals who are motivated to succeed in the classroom, on the field, and in the HT Community. If you are interested and you meet the Huston-Tillotson University academic requirements, please contact Rob Ferguson, Head Coach, at raferguson@htu.edu.
NEW HOME FIELD FALL 2015
Women's soccer home field for the Fall 2014 season will be Onion Creek Fields (AMSA Fields): 5600 East William Cannon, Austin TX 78744. HT will play on field #4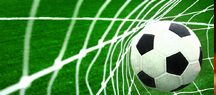 Huston Tillotson Women's Soccer Team are excited to announce the signings of Yessica Benitez, Amalia Ruiz, Marisa Marin and Ariana Rodriguez to the Fall 2015 roster.    'The four signings represent a strengthening of our roster in all four areas', commented Head Coach Rob Ferguson. Read More »
Huston Tillotson Soccer 2015/16 from HT Soccer on Vimeo.
Rob Ferguson, Head Coach – BIO
Early in 2014, Huston-Tillotson University Men's Soccer hired Rob Ferguson as the new Head Coach, tasked with re-building the program and taking it to the next level, on and off the field. In July of 2015, Rob was appointed to the position of Head Coach of the Lady Rams, also. 
Rob originates from Huddersfield, England. He holds a Bachelors Degree in Sports Studies and Business Management from the University of Manchester. Rob holds the USSF 'A' Coaching License, the USSF National Youth License and the NSCAA GK Diploma. 
Rob was the Executive Director of Business for Lonestar Soccer Club from 2008 until 2015; one of the largest and most successful youth soccer clubs in the country. At Lonestar, Rob has coached the Lonestar 96B Red, 93G Red, 94G Red and 95G Red, and advanced the 95G Red to the USYSNC Region III Championships in June 2013 and 2014. Rob was instrumental in shaping, developing delivering success to Lonestar SC, both on and off the soccer field. 
Prior to joining Lonestar SC, Rob was a Head Coach with Albion Hurricanes FC in Houston. Prior to his time in Houston Rob worked as Director of Coaching for FC Arsenal for three years in Bastrop, TX, and as a Regional Manager in the Pacific Northwest, based in Seattle for Britannia Soccer/ProExcel.
Rob lives in Austin with his Fiancé, Kelsey and their two dogs, Bonsai and Charlie.