Intercollegiate Athletics
Volleyball
Announcements
The Lady Rams will host tryouts to all high school seniors and junior college transfers on Sunday, March 30, 2014, from 1:00 pm until 6:00 pm in the Mary E. Branch Gymnasium located on the campus of Huston-Tillotson Univeristy. Please contact Recruiting Director Coach Yessenia Pena at ypena@htu.edu for more information about the tryouts. You can download the Tryout Flyer and Assumption of Risk.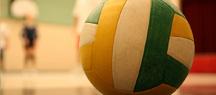 Austin, TX — The Lady Rams volleyball team hosted a tri-match with the first match against RRAC south division rival Our Lady of the Lake University (OLLU) and then played Dallas Christian College (DCC) from the ACCA.  The Saints from OLLU were dominating leaving the Read More »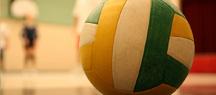 Austin, TX — The Lady Rams volleyball team hosted NCAA Division I Texas Southern University in the first home match of the 2013 season. The first game was exciting as both teams battled neck and neck with the Tigers winning 23-25. The second game was Read More »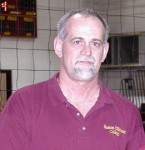 The 2013 Women's Volleyball program is growing every year and will feature two teams this year. Senior Nicole Cowan (Yoakum, TX)  is returning for her last year of competition to lead the Lady Rams to a spot in the Red River Conference Championships in November along with Junior Amber Green (San Antonio, TX). Newcomers A'Kia Mumphrey (Longview, TX) and Kayla Garrett (Beaumont, TX), setter and middle respectively are providing the Lady Rams with a new look on the offensive end while Octavia Golden (Seguin, TX) and Melanie Wiley, (Dallas, TX) are both transfering from junior colleges to add experience to the Lady Rams.
The Lady Rams while under the leadership of Coach Ronnie Kaase for the past ten years have graduated 35 of 90 student-athletes with six receiving their master's and four still currently working on their master's degree.