Intercollegiate Athletics
Men's Soccer
Announcements
The HT Men's Soccer Program is currently recruiting for the fall 2014 season. We are looking to add high level soccer players with experience at the NL, PL, SCL levels of play, and/or Jr. College experience. Importantly, we are looking to recruit individuals who are motivated to succeed in the classroom, on the field, and in the HT Community. If you are interested and you meet the Huston-Tillotson University academic requirements, please contact Rob Ferguson, Head Coach, at raferguson@htu.edu.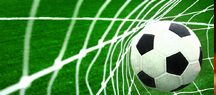 WACO, Texas 11.7.12 —Following are the members of the 2012 Red River Athletic Conference Men's Soccer All-Conference Team and postseason award-winners as voted by the conference's head coaches. Offensive Player of the Year: Ricardo Diegues, University of Texas-Brownsville Defensive Player of the Year: Oumar Djiba, Read More »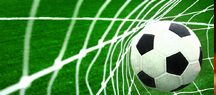 WACO, Texas 9.17.12 — Civicus Barsi-Glah of Huston-Tillotson University (Texas) was recognized as the Red River Athletic Conference Men's Soccer Offensive Player of the Week for Sept. 10-16, while HT's Marcos Sanchez was selected as the RRAC's defensive player of the week for the same Read More »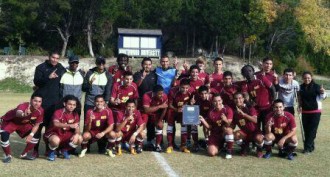 The 2011-12 men's soccer team defeated Southwest Assemblies of God 3-1 to capture their first ever Red River Athletic Conference (RRAC) regular season championship with 10-1 conference record and an overall record of 15-2-1 .  The Rams earned a trip to the national tournament as well as the conference tournament.