Intercollegiate Athletics
Men's Soccer
Announcements
2016 Men's Soccer Recruiting Class - List Grows
HT Men's Soccer is excited to announce our 2016 recruiting class. Welcome to the following players who have committed to be HT Rams on the soccer field:
Coby Clay Kirk - Clay is a young man who is returning to HT having played two seasons in 2012 and 2013, including in HT's trip to the National Tournament in 2012. Clay is coming back to HT following a couple of years working and attending ACC part time. He is returning with a cumulative GPA of 3.0 and he will continue his Kinesiology major here at HT. Clay is a player who we think can make a big impact at the attacking end of the field in 2o16.
Cesar Solis - Cesar is a graduating senior from Madison High School in San Antonio and he is a central midfield player who can also play wide from Lonestar SC 98B SAN, coached by Kerwin Johnson. Cesar is a dynamic player, good on the ball and will develop in to a good collegiate player. Cesar has a 3.3 GPA and will major in Kinesiology at HT
Bryan Tello - Bryan is graduating from Westfield HS in Houston TX, and he is one of the top young GK's in central Texas. Bryan's shot stopping is excellent, he commands his back four very well and he instills confidence in the team in front of him. We think Bryan will be competitive throughout his time, we think he will improve working with our program and  we are confident he can become our 1st choice GK as we graduate out our current GK's in 2017 and 2018.
Jeffry Orellana - Jeffry joins us from KIPP College Prep in Austin, TX. Jeffry is a center back who we have known for some time. He has a good physical presence and an excellent understanding of the game and tactical awareness at the back. Jeffry is also technically very good and we hope he will provide good competition and challenge for a starting position, even as a freshman. Jeffry joins HT with a 3.76 GPA and will study kinesiology.
Juan Vazquez - Juan joins HT from KIPP College Prep here in Austin, TX. Juan is a very technical and athletic wide midfielder or forward. Juan was identified at our tryout in 2016 an we feel very excited about the depth he adds to us in an already strong midfield group.
Joseph Ballou - Joseph originates from Killeen, Texas and graduated from Ellison HS in 2013. Joseph is a very technical player with good speed. He is a forward with a good eye for goal and we believe if he can maintain fitness levels and avoid injury, that Joseph has the ability to contribute significantly while at HT.
Erick Vicensio - Erick Joins HT from Cedar Creek HS, with a 3.0 GPA and with a very good head on his young shoulders. Erick is a hard working, tactically smart holding central midfield player. He has good size and strength physically, and passes the ball very well. Erick adds good depth to a solid core of central midfield returners and will learn a lot from his more experienced team mates, which will stand him in very good stead for a successful future on the field at HT.
Luvango Musungira - Luvango graduates from Eastside Memorial High School in Austin Texas with a 3.53 GPA. Luva is a forward who dominated the local HS scene in recent years with his goal scoring ability. At 5'11 and with great athleticism Luvango offers a different and somewhat unique dimension of attacking threat, along with Clay Kirk, in an area we were actively looking to improve.
Isaac Calderon - Isaac joins us from Spring HS, in Houston, Texas and is a very well rounded technical midfield player. Isaac is fit and go from box to box, working both sides of the ball. We are excited to be adding his quality to our midfield unit and Isaac is another who will benefit greatly from the players around him, as a freshman.
Selvin Espinoza - Selvin is another player joining us from the very successful Cedar Creek HS team, in the greater Austin are. Selvin is a central defender and a player we actively recruited to come in and provide competition for a starting place, perhaps even as a freshman. He has good physical strength, reads the game well and in strong in the air.
Christian Curiel - Christian is a GK who will come in and add cover as he develops as a freshman and beyond. Christian has a good work ethic and is joining HT after a year at ACC, attaining his academic eligibility.
Congratulations to all the players above and we expect to add to this list as we finalize other recruit prospects over the summer months.
HT Men's Soccer Open Tryout - March 12th, 2016 - TRYOUT IS ON - Please arrive between 9am and 9.15am.
HT Men's Soccer is excited to host its open tryout for players interested in joining our program for Fall 2016, on Saturday March 12th, from 10am until 1pm. Players must register in advance altho link provided and should arrive by 9.15am for check in.
Click here to register and for more information.
Zaban And Vazquez Win RRAC Awards
November, 2015... Wyssam Zaban was named in the  RRAC All Conference 1st XI and Ubaldo Vazquez was awarded the RRAC Champions of Character Award. Congratulations Rams.
HT Rams Wrap Up Season V's Top Two Seeds In RRAC
The HT Rams completed what has been a very eventful and positive season. The team took time to really play at the level we want to see moving forward, but with 15 new recruits coming in to the season we knew it may take time. Coach Ferguson commented, '...while we should have won 2 or 3 more games this year, we have learned a lot about our players and our team. We have a very solid squad, with good depth and we are much better than 12 months ago, we now need to add 3 or 4 players on the top end to really close the gap with the top teams in our conference. It's a process and as long as we are improving, working hard and doing well in school then we are on a good path'.
The final weekend of the season certainly backs up the evaluation of the teams overall direction, with a 1-1 double overtime tie at second placed UHV on Thursday, and a tough 2-1 loss at first placed St. Thomas on Saturday. The latter of which saw the Rams denied by the cross bar in the 85th minute and then the referees whistle following a headed equalizer in the 88th minute.
The HT Rams will only graduate 2 players going in to the fall 2016 season.
HT Rams Continue to Build; Make Their Mark, in 2015
The Fall 2015 season will be an exciting time for the Huston Tillotson Men's Soccer Team, returning 17 players from the group that has trained and/or played  throughout the 2014/15 year, including the now HTU veterans Ivan Vazquez, Wyssam Zaban, Jose Ibarra and Eli Guajardo, along with Ubaldo Vazquez and Jesse Solache who will be eligible to compete. Add to this core of 17 players some key recruits in Edgar Vazquez, Obed Garza, Clay Kirk, Mario Fuentes and a number of other promising, soon to be announced, players and HTU Men's Soccer plans to make its mark in the Red River Conference during the 2015/16 year.
New Home Field Fall 2015
Men's Soccer Home Field for the Fall 2015 season will be at the Onion Creek Soccer Complex: 
5600 East William Cannon, Austin Tx 78744
FALL 2016 - RECRUITING
We are looking to add high level soccer players with experience at the NL, PL, SCL levels of play, and/or Jr. College experience. Importantly, we are looking to recruit individuals who are motivated to succeed in the classroom, on the field, and in the HT Community. If you are interested and you meet the Huston-Tillotson University academic requirements, please contact Rob Ferguson, Head Coach, at raferguson@htu.edu.
  <p><iframe style="border: 0;" src="https://calendar.google.com/calendar/embed?height=600&amp;wkst=1&amp;bgcolor=%23ffcc33&amp;src=htdirectorofcampuslife%40gmail.com&amp;color=%23875509&amp;ctz=America%2FChicago" style="border-width:0" width="800" height="600" frameborder="0" scrolling="no"></iframe>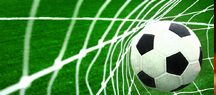 HT Men's Soccer received two more letters of intent this week, for the incoming 2015 class, adding to a growing list of names eager to impress in a quickly developing Rams squad. Tristan Flores, from Edinburg, TX, joins from Robert Vela HS and comes highly Read More »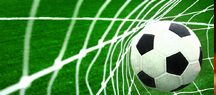 HT Men's Soccer announced two more players had signed their letter of intent to join the HT Rams for the 2015 season. Markail Carron and Jesus Herrera are the 5th and 6th confirmed additions, of what is expected to be an incoming class of eight Read More »
Huston Tillotson Soccer 2015/16 from HT Soccer on Vimeo.