Intercollegiate Athletics
Men's Soccer
Announcements
HT Rams Continue to Build; Make Their Mark, in 2015
The Fall 2015 season will be an exciting time for the Huston Tillotson Men's Soccer Team, returning 17 players from the group that has trained and/or played  throughout the 2014/15 year, including the now HTU veterans Ivan Vazquez, Wyssam Zaban, Jose Ibarra and Eli Guajardo, along with Ubaldo Vazquez and Jesse Solache who will be eligible to compete. Add to this core of 17 players some key recruits in Edgar Vazquez, Obed Garza, Clay Kirk, Mario Fuentes and a number of other promising, soon to be announced, players and HTU Men's Soccer plans to make its mark in the Red River Conference during the 2015/16 year.
NEW HOME FIELD FALL 2015
Men's Soccer Home Field for the Fall 2015 season will be at the Onion Creek Soccer Complex: 
5600 East William Cannon, Austin Tx 78744
FALL 2016 - RECRUITING
We are looking to add high level soccer players with experience at the NL, PL, SCL levels of play, and/or Jr. College experience. Importantly, we are looking to recruit individuals who are motivated to succeed in the classroom, on the field, and in the HT Community. If you are interested and you meet the Huston-Tillotson University academic requirements, please contact Rob Ferguson, Head Coach, at raferguson@htu.edu.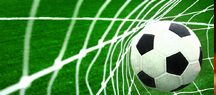 HT Men's Soccer received two more letters of intent this week, for the incoming 2015 class, adding to a growing list of names eager to impress in a quickly developing Rams squad. Tristan Flores, from Edinburg, TX, joins from Robert Vela HS and comes highly Read More »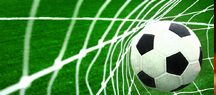 HT Men's Soccer announced two more players had signed their letter of intent to join the HT Rams for the 2015 season. Markail Carron and Jesus Herrera are the 5th and 6th confirmed additions, of what is expected to be an incoming class of eight Read More »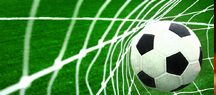 Four very promising additions to HT Men's Soccer signed their letter of intent, earlier today, indicating another very positive step for the HT Rams as they look to make a splash in the Red River Athletic Conference in 2015. Edgar Vazquez, Mario Fuentes, Obed Garza Read More »
Huston Tillotson Soccer 2015/16 from HT Soccer on Vimeo.
Head Coach Bio:
Early in 2014, Huston-Tillotson University Men's Soccer hired Rob Ferguson as the new Head Coach, tasked with re-building the program and taking it to the next level, on and off the field. 
Rob originates from Huddersfield, England. He holds a Bachelors Degree in Sports Studies and Business Management from the University of Manchester. Rob holds the USSF 'A' Coaching License, the USSF National Youth License and the NSCAA GK Diploma. 
Rob is the Executive Director of Business for Lonestar Soccer Club; one of the largest and most successful youth soccer clubs in the country. At Lonestar, Rob has coached the Lonestar 96B Red, 93G Red, 94G Red and 95G Red, and advanced the 95G Red to the USYSNC Region III Championships in June 2013 and 2014.
Prior to joining Lonestar SC, Rob was a Head Coach with Albion Hurricanes FC in Houston. Prior to his time in Houston Rob worked as Director of Coaching for FC Arsenal for three years in Bastrop, TX, and as a Regional Manager in the Pacific Northwest, based in Seattle for Britannia Soccer/ProExcel.
The 2011-12 Men's Soccer Team Conference Champions:
The 2011-12 Men's Soccer Team defeated Southwest Assemblies of God 3-1 to capture their first ever Red River Athletic Conference (RRAC) regular season championship with 10-1 conference record and an overall record of 15-2-1 .  The Rams earned a trip to the national tournament as well as the conference tournament.