Intercollegiate Athletics
Men's Soccer
Announcements
OPEN TRYOUTS - Saturday March 28th, 2015 - Players should arrive between 9.30am and 9.45am and be ready to begin the tryout promptly at 10am.
Click Link to Register... HT MENS SOCCER Tryout Registration & Waiver REVISED

Registrations received after the initial registration deadline will be accepted and walk ups will be allowed to participate as long as they have the completed paperwork and tryout fee. If you plan on walking up with paperwork and payment, please email raferguson@htu.edu and arrive before 9.30am on the 28th.
Players must complete the registration and waiver and submit with the $20 fee. HT MENS SOCCER Tryout Registration & Waiver REVISED
NEW HOME FIELD FALL 2015
Men's Soccer Home Field for the Fall 2015 season will be confirmed during the summer.
FALL 2015 - RECRUITING
We are looking to add high level soccer players with experience at the NL, PL, SCL levels of play, and/or Jr. College experience. Importantly, we are looking to recruit individuals who are motivated to succeed in the classroom, on the field, and in the HT Community. If you are interested and you meet the Huston-Tillotson University academic requirements, please contact Rob Ferguson, Head Coach, at raferguson@htu.edu.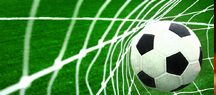 Austin Local, Celso Sanchez, became the latest player to commit to HT Men's Soccer, signing with a young and talented HT squad, on June 6th.  Coach Ferguson commented, "Celso is a young man that we have seen play a couple of times locally and also Read More »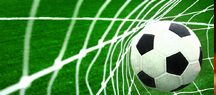 HT Men's Head Soccer Coach, Rob Ferguson, looked on as Erick 'Seba' Alvarado commits to Huston Tilloson University for the Fall 2014 season, at Akins HS, May 29, 2014. Alvarado, a right back by trade, but with attributes that could make him a very useful Read More »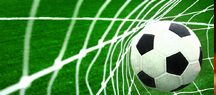 Ebun Odubonojo, Gabrial Vera & Ricardo Dorantes become the latest additions to the Huston-Tillotson Men's Soccer Roster for the Fall 2014 Season in April.  Odubonojo and Vera join from Hill College and Coach Davenport, while Dorantes joins from Paris Jr College, and all three guys Read More »
Head Coach Bio:
Early in 2014, Huston-Tillotson University Men's Soccer hired Rob Ferguson as the new Head Coach, tasked with re-building the program and taking it to the next level, on and off the field. 
Rob originates from Huddersfield, England. He holds a Bachelors Degree in Sports Studies and Business Management from the University of Manchester. Rob holds the USSF 'A' Coaching License, the USSF National Youth License and the NSCAA GK Diploma. 
Rob is the Executive Director of Business for Lonestar Soccer Club; one of the largest and most successful youth soccer clubs in the country. At Lonestar, Rob has coached the Lonestar 96B Red, 93G Red, 94G Red and 95G Red, and advancing the 95G Red to the USYSNC Region III Championships in June 2013 and 2014.
Prior to joining Lonestar SC, Rob was a Head Coach with Albion Hurricanes FC in Houston. Prior to his time in Houston Rob worked as Director of Coaching for FC Arsenal for three years in Bastrop, TX, and as a Regional Manager in the Pacific Northwest, based in Seattle for Britannia Soccer/ProExcel.
The 2011-12 Men's Soccer Team Conference Champions:
The 2011-12 Men's Soccer Team defeated Southwest Assemblies of God 3-1 to capture their first ever Red River Athletic Conference (RRAC) regular season championship with 10-1 conference record and an overall record of 15-2-1 .  The Rams earned a trip to the national tournament as well as the conference tournament.