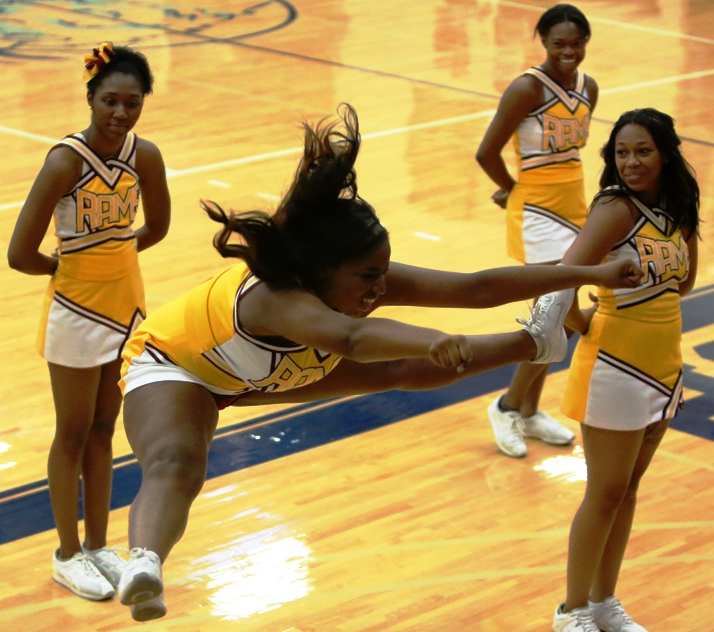 We've got spirit. Yes we do!
HT Cheerleader, Maiya Cotton, jumps for the crowd as her fellow cheerleaders look on.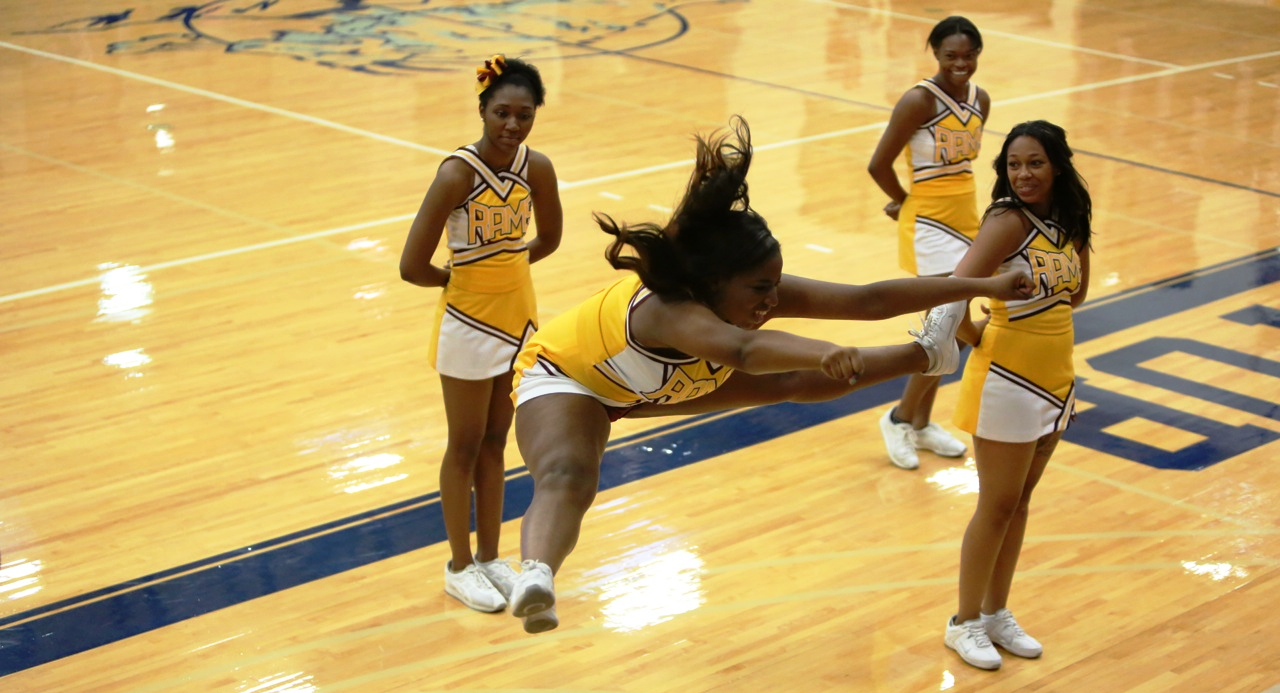 |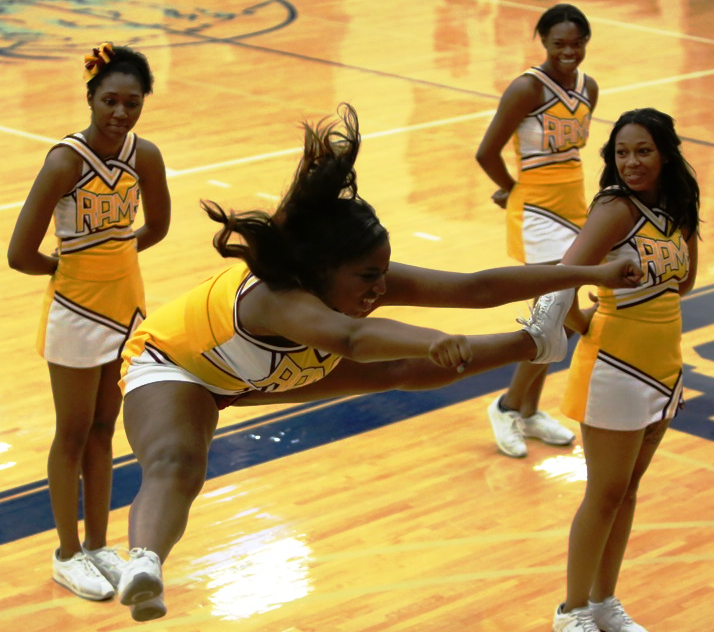 This entry was posted on Monday, December 17th, 2012 at 4:17 pm and is filed under . You can follow any responses to this entry through the RSS 2.0 feed. Both comments and pings are currently closed.